David Bowie Formed His Distinct Style After Seeing a Random Guy on a Train to London in 1961
David Bowie had an iconic style. His fashion sense was almost as important as his music. However, his introduction to those things didn't happen as some would expect. When Bowie first heard rock 'n' roll, he knew he wanted to become his idols, but he wanted to start as their backing musician.
Similarly, Bowie's first interaction with fashion was a bit surprising. In the early 1960s, way before he put on Ziggy Stardust's outrageous costumes, Bowie got his fashion sense from a random guy he saw on the train to London.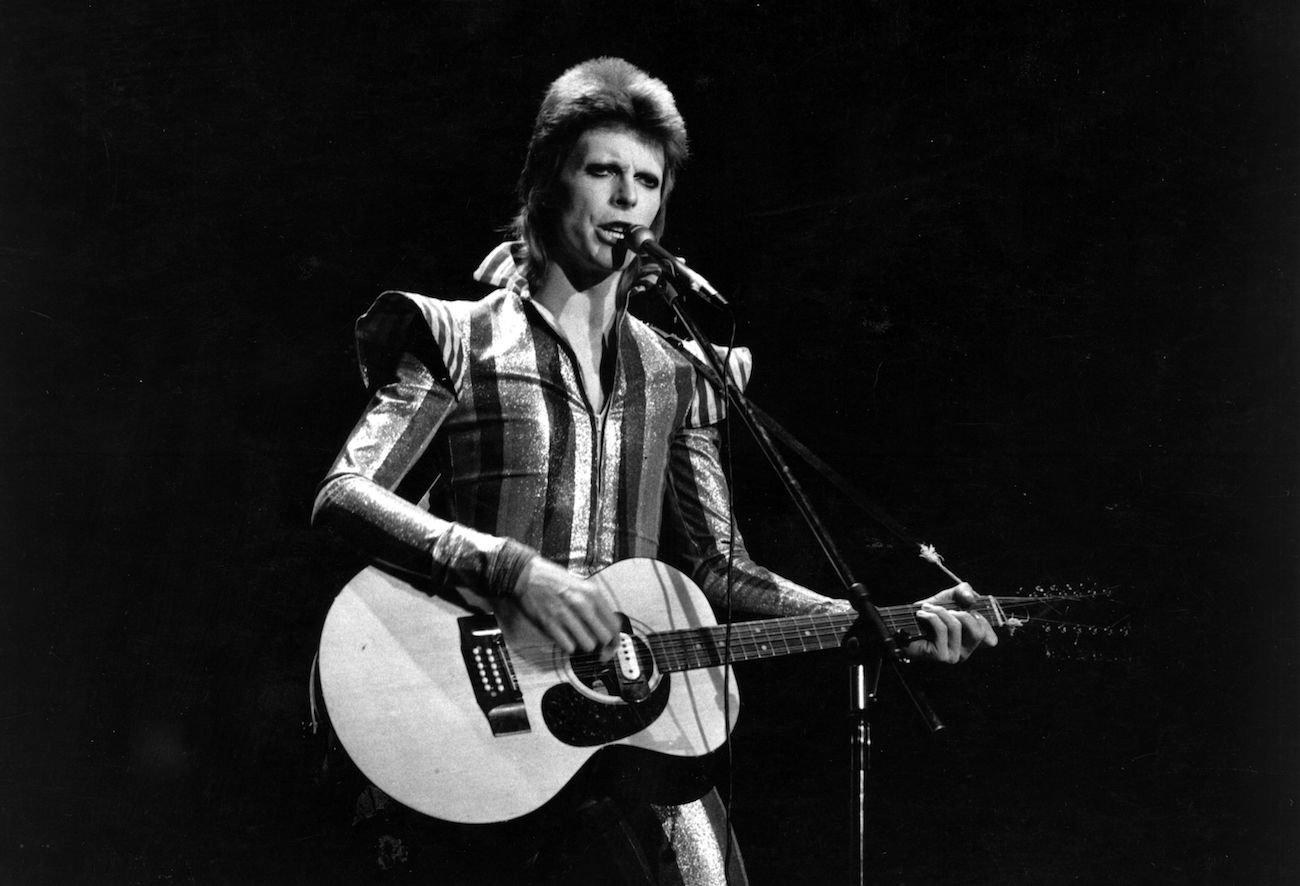 David Bowie based his style on a random guy he saw on the train in 1961
Since Bowie's style was so iconic, it had to come from somewhere interesting. However, that's not entirely the case. Bowie told Interview in 1990 that he modeled his style after a guy he used to see on the train to London every day in 1961.
"1961 was when I was really into clothes," Bowie said. "I left school at 15 and started copying a bloke who used to go up on the train to London with me; Leslie, I think his name was. He was like, top mod of his own area. He wore Italian jackets with white linen jeans. Boy, was that cool! I mean, that's in style now—it's very much the L.A. look.
"But he was wearing it then, and it looked supercool. Chelsea boots, but with fluorescent pink or green socks and eye shadow that matched the socks he was wearing that day. And he had a slight bouffant hairstyle, parted in the middle. He was somehow tough-looking, too, a real heavyweight.
"But he had eye makeup on! And the jarringness of it was really weird. I thought, I like that—I feel that, not one thing or the other."
Bowie's style might have come from a strange place, but his beauty sense came from an unsurprising source.
Bowie's beauty inspiration came from Pink Floyd's first frontman
Gorgeous costumes and outfits weren't the only things that made up Bowie's style. He also loved wearing makeup, an essential aspect of glam rock, the genre he helped pioneer. However, unlike his fashion sense, Bowie's beauty inspiration came from a likely source; one of his rock 'n' roll peers.
"Syd Barrett [of Pink Floyd] was the first person in rock I had seen with makeup on," Bowie explained. "He wore black nail polish and lots of mascara and black eye shadow, and he was so mysterious.
"It was this androgynous thing I found absolutely fascinating. Of course, we found out later the guy had mental problems. But there was something so otherworldly about him. He was hovering, like, six inches above the ground."
The 1960s were uninspiring as a whole but the 1970s were exciting for Bowie
Leslie and Barrett seemed to be the only people inspiring Bowie in the 1960s. Most of the decade seemed uninspiring to Bowie, but the 1970s reinvigorated him. Everything seemed more interesting. Fashion, music, and art "kicked in."
"I really floated around in the '60s, because I felt comfortable with nothing," Bowie said. "But I just tried everything out—I mean, everything. Even my sexual orientation; I was just searching for what I really wanted. And I didn't quite know. And that applied to the arts, as well.
"It was like treading water all through the '60s, and when 1970 kicked in, I thought [snaps fingers] We're here. Right. God, this is exciting. I'm going to go for it now. I really felt it was my time. Then Marc Bolan did it first. [laughs] That really p***** me off."
When the 1970s happened, Bowie found himself. Ziggy Stardust was born, and the rest is history.