David Bowie Recalled Smoking Pot for the 1st Time With the Pre-Zeppelin John Paul Jones
We know Bob Dylan got The Beatles high for the 1st time. David Bowie once said Zep's John Paul Jones did him the same favor.
Before they got together in Led Zeppelin, Jimmy Page and John Paul Jones were all over the London music scene of the early-to-mid '60s. When Page wasn't working on a demo with The Rolling Stones or recording a No. 1 hit with Petula Clark, he was dropping in to play guitar for a Beatles film.
As for Jones, the future Zep bass player and keyboardist could deliver on a variety of fronts for London session producers. If he wasn't playing bass or keys, he'd be arranging a string score for bands like Herman's Hermits and the Stones.
In those days, the teenage Jones and Page frequently crossed paths in the studio, and both had occasion to rub elbows with an equally young David Bowie. Back then, Bowie was bouncing around between bands, and Page delivered a guitar solo on an early Bowie recording session.
As for Jones and Bowie, the pair had an equally noteworthy encounter in the pre-Zeppelin days. In a '70s Playboy interview, Bowie revealed that he smoked marijuana with Jones for the first time in his life.
David Bowie told Playboy he 1st got stoned John Paul Jones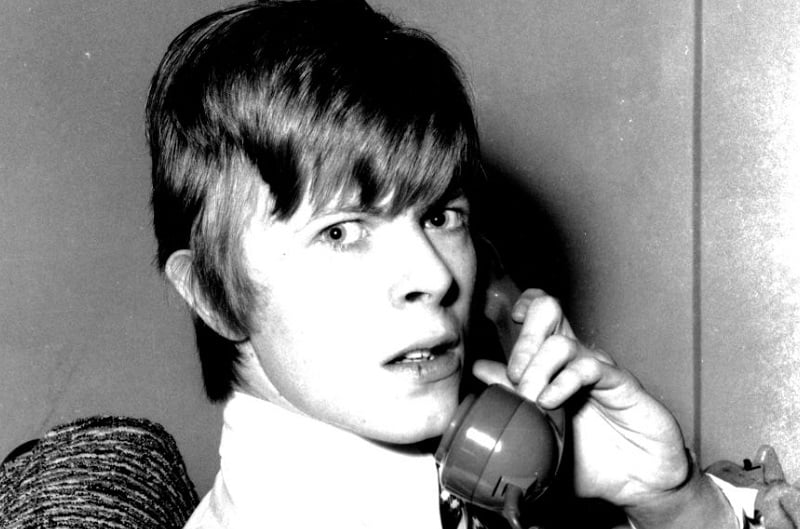 According to Bowie, he began experimenting with drugs from a young age. Speaking with Cameron Crowe in his 1976 Playboy interview, Bowie said he'd "done a lot of pills" starting around the age of 13 or 14. From there, he tried cocaine but still hadn't gotten into weed.
"I had done cocaine before but never grass," he said. "I don't know why it should have happened in that order, probably because I knew a couple of merchant seamen who used to bring [cocaine] back from the docks." But an encounter with Jones changed that.
"We'd been talking […] somewhere and Jonesy said to me, 'Come over and I'll turn you on to grass,'" Bowie recalled. "I thought about it and said, 'Sure, I'll give it a whirl.'" From there they headed over to Jones' apartment.
"I watched in wonder while Jonesy rolled these three fat joints," Bowie told Playboy. "And we got stoned on all of them." Soon enough, Bowie was feeling the effects and acting like your everyday baked teenager.
Bowie's pot story becomes more relatable from there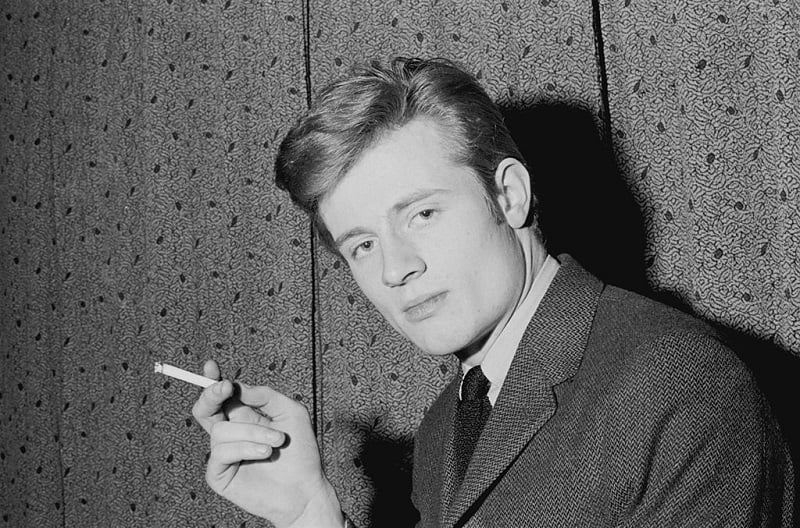 Has the world of teen pot-smoking changed much in the past 60 years? If you go by Bowie's story, the answer is "no." He began feeling the effects of the weed and did what countless teens after him have done.
"I became incredibly high and it turned into an in-f*cking-credible hunger. I ate two loaves of bread," Bowie told Playboy. Shortly after this feast, Jones noticed a telephone ringing in the building and asked Bowie to go answer it. But Bowie got distracted on the way.
"I went downstairs to answer the phone and kept on walking right out into the street," Bowie recalled. And he never returned. "I just got intensely fascinated with the cracks in the pavement," Bowie said.
In the annals of "Rock Stars Who Got Turned On To Weed by Other Rock Stars," this episode ranks up there with Bob Dylan getting The Beatles high for the first time in 1964. On the other side of the pond — possibly that same year — the young Jonesy was doing the same with the even-younger Bowie.
Also see: Jimmy Page Thought There Had to Be Something Wrong With Robert Plant When They 1st Met