David Bowie Said Jimmy Page Gave Him the 'Supermen' Riff 5 Years Before He Recorded It
David Bowie said Jimmy Page was generous enough to give him a riff the day they met. Five years later, Bowie used it to great effect.
If you've ever dug into Jimmy Page's pre-Led Zeppelin days, it starts to seem like he did in fact play with everyone on the London scene in the mid-1960s. As a top session guitarist of that era, Page worked on James Bond and Beatles film soundtracks in addition to records by The Who and The Kinks.
In fact, he played on sessions with all of those names — plus the Rolling Stones and Petula Clark — before the close of 1964. When the calendar turned to 1965, Page was just as ubiquitous. Before that year's end, he'd work with Nico, Marianne Faithfull, and Them.
But fans of classic rock will want to take special note of a January '65 session Page played with a band called the Manish Boys. That group featured an 18-year-old David Bowie on vocals. And, according to Bowie, Page (then 21) gave him a riff that Bowie would use on two occasions.
David Bowie recalled the 'generous' Jimmy Page passing him the riff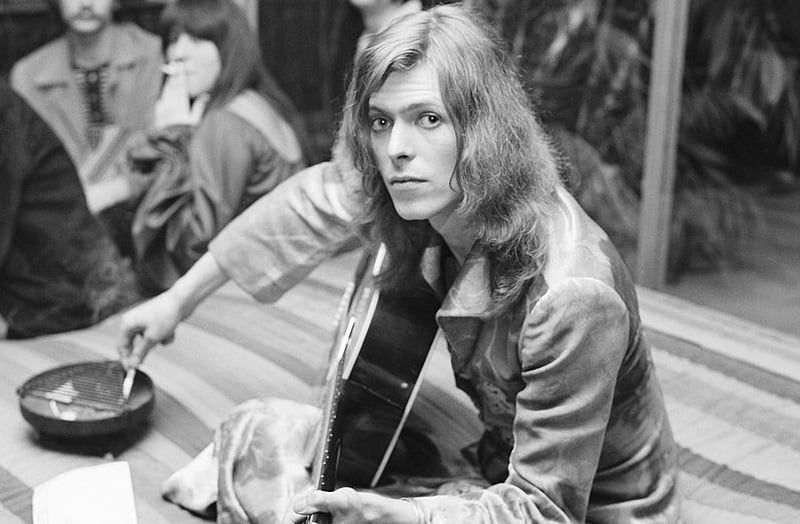 Shel Talmy, who produced Kinks and Who records during that era, seemed to always have Page on standby for recording sessions. So no one would have been surprised when Talmy booked Page for the Manish Boys session during which they recorded "I Pity the Fool."
Looking back on that date, Bowie recalled young session ace Page being enthused about a new fuzz box he'd bought. (Page played it on "I Pity the Fool.") But, more importantly, Bowie said Page dished him a riff that he later used on "The Supermen," the final cut on The Man Who Sold the World.
"He was wildly excited about [the fuzz box]," Bowie said in an interview. "And he was quite generous that day. He said, 'Look, I've got this riff but I'm not using it for anything so why don't you learn it and see if you can do anything with it."
Bowie did in fact learn it. And five years later it turned up as the pulsing, hypnotic riff of "The Supermen." (You can definitely imagine Page playing such a riff.) But Bowie said that wasn't the last time he used it.
Bowie used the riff again on 'Dead Man Walking'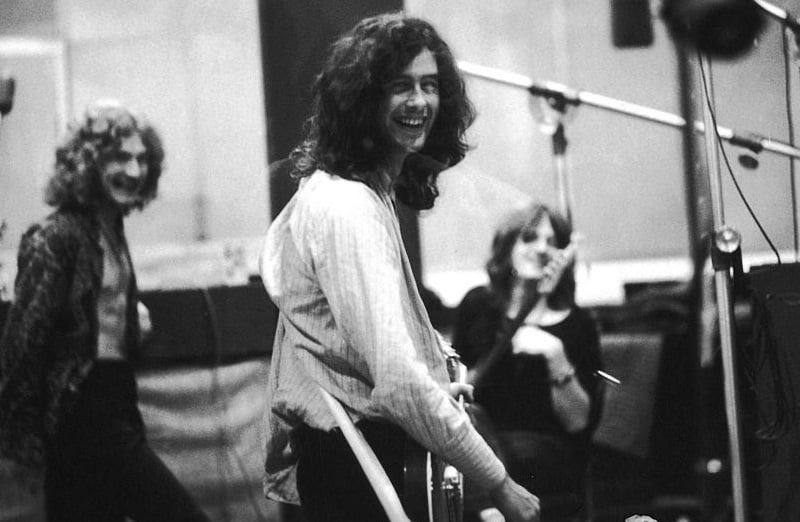 No one ever needed to tell Page the power of a great riff. The man who crafted the epic hooks to "Whole Lotta Love" and "Kashmir" (the latter of which Page called his greatest with Led Zeppelin) knew how to spin riffs into gold.
So in some ways it's odd that he'd pass off the riff Bowie used to such great effect on "The Supermen." According to Bowie, the riff didn't die with that classic track. "I've used [the riff] ever since," Bowie said in the same interview about that session. "It's never let me down."
Bowie was referring to its use in "Dead Man Walking" a song he released in 1997 on his Earthling album. (It may be difficult for some listeners to pick it out here.)
All in all, the day Jimmy Page met David Bowie yielded some amazing stories. It was about what you'd expect from the meeting of two of rock's most influential figures.
Also see: The Rocking Jimmy Page Single From 1965 That Featured Page on Vocals