David Bowie Turned Down Queen Elizabeth Twice Over Prestigious Honors
David Bowie is known as one of the most iconic and greatest musicians of all time. Some of his fans might be surprised to learn that "Bowie" wasn't actually the star's birth name. The rock and roll legend, a South London native, was born in 1947 with the name David Robert Jones.
It wasn't until the artist's adult life that he decided to make the change. As a child, Bowie was very interested in music. When he was 13 years old he began playing the saxophone and continued to pursue his musical dreams after high school. His decision to change his last name to Bowie stemmed from his fear that people would get him confused with Davy Jones from The Monkees.
Bowie began to branch out on his own, and in no time, his career and reputation were skyrocketing. The talented artist even managed to get the attention of Queen Elizabeth. Believe it or not, Bowie turned down Queen Elizabeth's prestigious honor not once but twice.
Take a look back at the star's life and find out what the deal was with Bowie and Queen Elizabeth.
David Bowie's journey to fame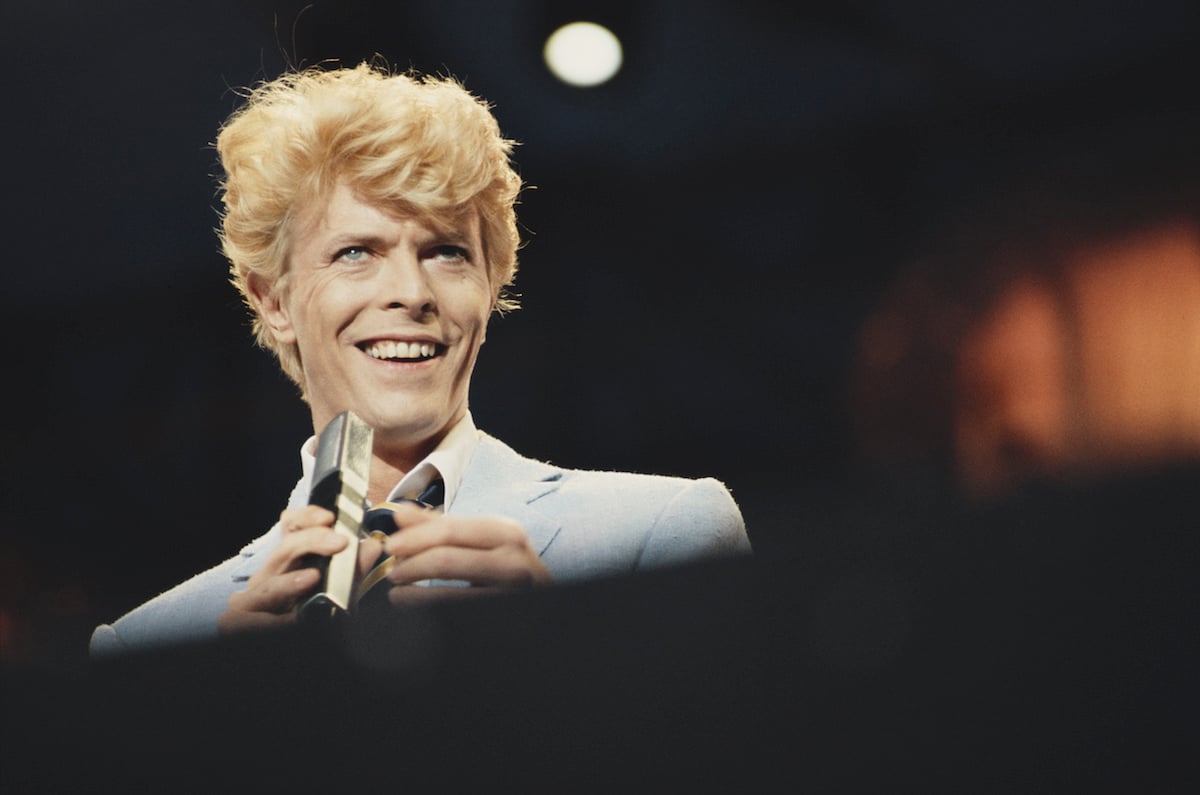 In the late 1960s Bowie decided to take a break from the music scene. He used this time to experiment and explore, and during this period he even tried out living at a Buddhist monastery located in Scotland. However, it was only a matter of time until Bowie returned to music. 
In 1969 Bowie began working with Mercury Records and soon after released his well-known single "Space Oddity." In 1970, he released The Man Who Sold the World, and Bowie's fame and career continued to reach new levels.
It was around this time that Bowie introduced Ziggy Stardust, and his music to follow was a reflection of the glamorous and unique persona. The Rise and Fall of Ziggy Stardust and the Spiders from Mars came out in 1972, and Bowie decided to do the same. 
David Bowie's struggle with his sexuality
The same year his fourth studio released Bowie decided to come out, or so it seemed. He revealed to Melody Maker that he was in fact gay and seemingly confirmed this when shortly after he shared with Playboy that he identified as bisexual. However, for the next few years, Bowie often contradicted himself going back and forth.
In 1983 he referred to these interviews as a mistake and stated that he was young and experimenting. It wasn't until a 2002 interview with Blender that the musician would finally set the record straight once and all.
Bowie, once and for all, put any lingering rumors to rest and confidently spoke about his journey with bisexuality. Bowie explained: "I don't think it was a mistake in Europe, but it was a lot tougher in America. I had no problem with people knowing I was bisexual. But I had no inclination to hold any banners or be a representative of any group of people. I knew what I wanted to be, which was a songwriter and a performer, and I felt that [bisexuality] became my headline over here for so long. America is a very puritanical place, and I think it stood in the way of so much I wanted to do." 
Bowie's complex sexual orientation was just one of the musician's many layers. Many of Bowie's loyal fans and listeners probably aren't too surprised to learn that he wanted nothing to do with Queen Elizabeth and how she wanted to honor the legendary musician. 
David Bowie turned down Queen Elizabeth's prestigious honor twice 
In 2000 Queen Elizabeth was hoping to make Bowie a Commander of the Order of the British Empire (CBE). They are typically awarded to people who have had a "positive impact" on a national level. To Queen Elizabeth's dismay, Bowie refused the honor.
Not giving up that easily, Queen Elizabeth struck again in 2003 when she wanted to welcome Bowie into knighthood. As many may already know, the musician turned down this royal offer as well. In an interview with the Sun Bowie shared, "I would never have any intention of accepting anything like that." Simply put, Bowie was never interested.