David Bromstad Works His Creative Magic on 'Extreme Makeover: Home Edition'
David Bromstad got into design "the moment I opened my eyes." He recently told Showbiz Cheat Sheet he's always been creative and into art.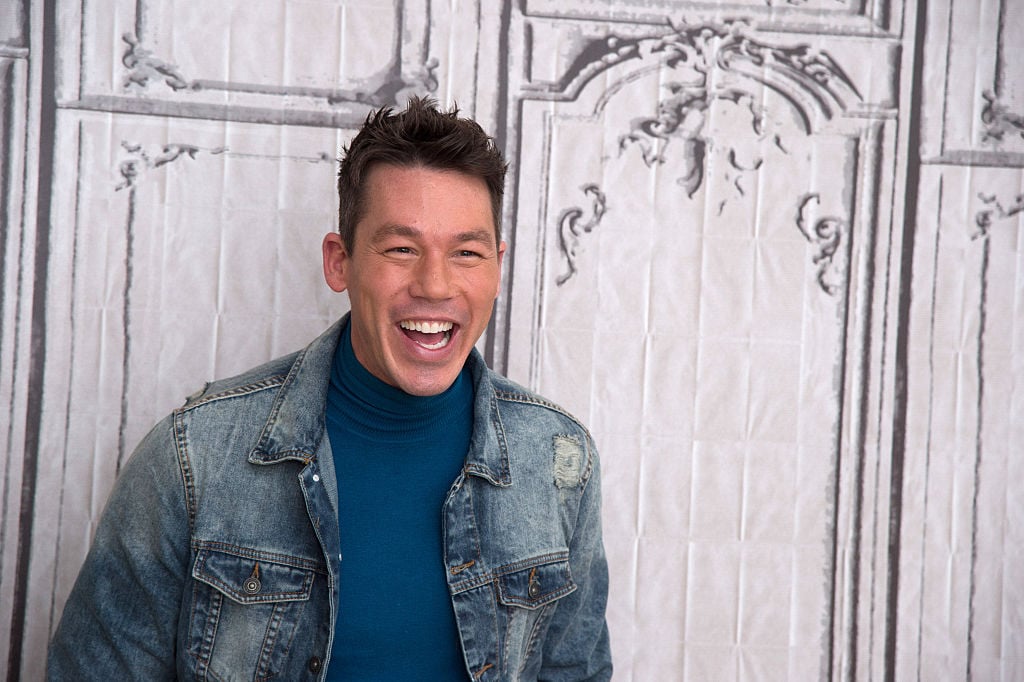 Trying to choose one of his favorite projects is "such an unfair question!"
"I love all the projects I work on with different reasons," he said. "It's like asking what my favorite color is or if I was a parent who my favorite child was. So it's not a fair question because I love everything I do. From creating, to design, to painting artwork, to designing furniture lines, to finding people dream homes — I love it all!"
David Bromstad is on the next episode of 'Extreme Makeover: Home Edition'
Bromstad will appear on this Sunday's Extreme Makeover: Home Edition. He's been called in to paint a piece for the Holtzclaw family.
The patriarch of the Holtzclaws is Jeff, a beloved teacher in Covina, California, who was in a motorcycle accident that left him in a wheelchair that doesn't fit into his daughters' bedrooms.
Bromstad wanted to create a piece that has a calming effect on the family.
"What I learned about the family was that they had a very chaotic and crazy life on a daily basis," he told Showbiz Cheat Sheet. "And that I wanted something completely opposite in their home interior, which was calm, serene, and peaceful. So they gave me the jumping-off point to create a dream-like atmosphere with my painting."
Unlike the painting Bromstad created, he said the atmosphere of the Holtzclaw home the week of the renovation was "crazy!"
"But crazy in the best way possible," he said. "It was frantic getting everything done but with such an ease of calmness at the same time. It's something I've never experienced before, and I hope to experience again. All of these hundreds and hundreds of people coming together to make one family's life changed forever. It was epic!"
It's been quite a few years since Extreme Makeover: Home Edition has been on the air. It's found a new home on HGTV, and so far all the best parts of the show are still there. Bromstad agrees.
"To me, the only thing that has changed is the cast and the network it's on," he said. "It still has that amazing integrity of thinking about the family first."
The effect 'Extreme Makeover: Home Edition' has on its guest designers
Everyone Showbiz Cheat Sheet has spoken to who's spent a week working with the new Extreme Makeover: Home Edition crew has echoed the same sentiment: It was a "profound" experience that left them better than before. Bromstad is no different.
"My favorite part was just seeing all the friends, family, strangers, and production crew with their hearts and bodies behind this project," he said. "It was inspiring. I walked away from Extreme Makeover a better person because of it. It made me realize that there is great love and humanity."
Extreme Makeover: Home Edition is on HGTV Sunday evenings at 9 p.m.
Read more: Tamara Day on How 'Bargain Mansions' Dug Her Family out of the 2008 Crash