David Castañeda Wants a Scene of Diego and Luther Together in Mexico in 'The Umbrella Academy' Season 4 [EXCLUSIVE]
The Umbrella Academy star David Castañeda's role as Diego takes on an unexpected role in season 3, which just hit Netflix on June 22, 2022. The knife-throwing superhero might be the surliest of the Hargreeves siblings, but a new responsibility in the new episodes causes him to show his softer side. Castañeda also hopes Diego learns more about his roots in future seasons.
[WARNING: This article contains detailed plot spoilers regarding The Umbrella Academy Season 3.]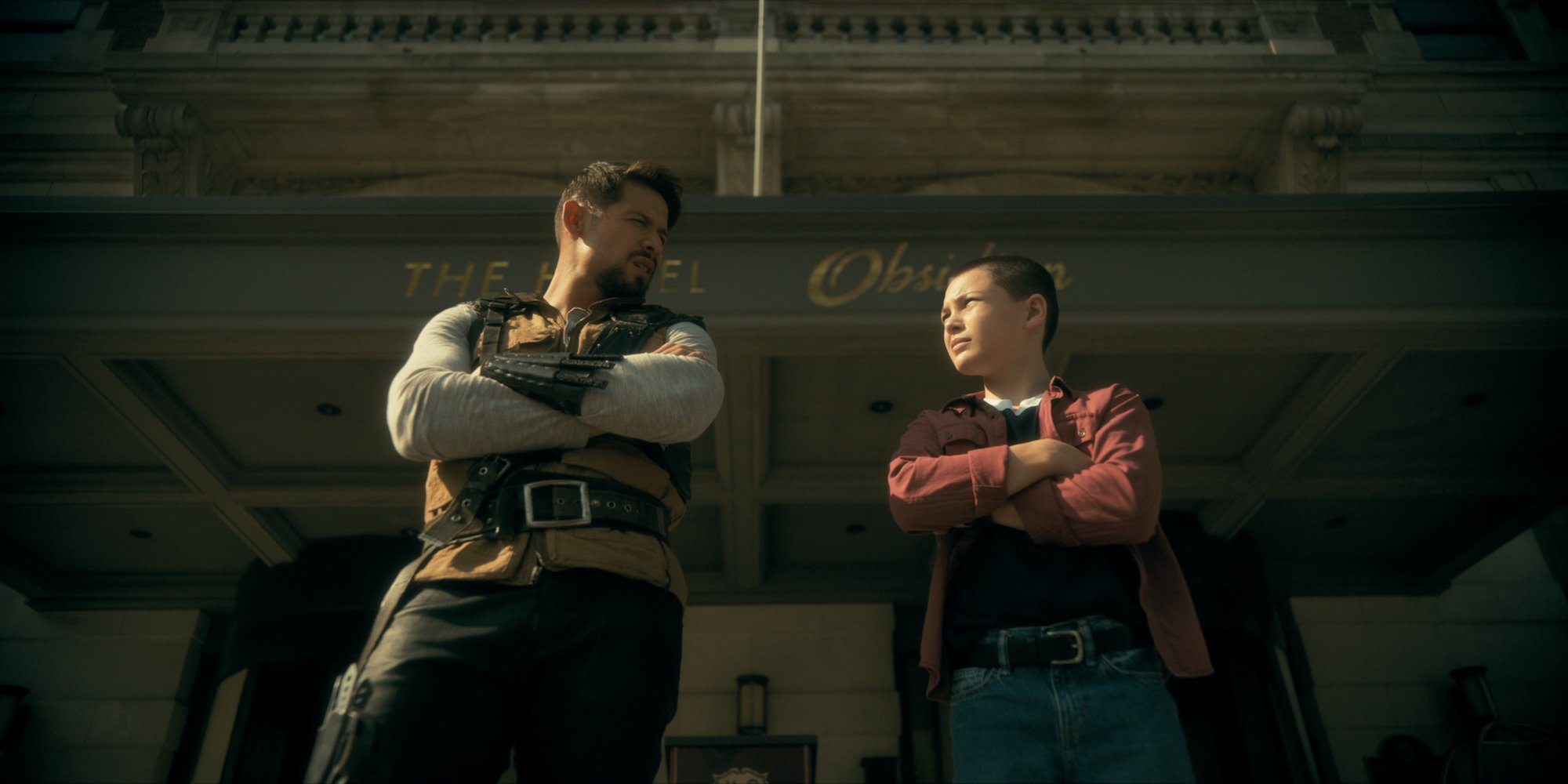 David Castañeda's Diego learns he's a father in 'The Umbrella Academy' Season 3
The Umbrella Academy makes excellent use of time travel and alternate timelines relating to storylines for each character. When we last left the Hargreeves in season 2, they returned to an alternate timeline where Reginald Hargreeves adopted a different set of children with superpowers. This group calls themselves The Sparrow Academy and doesn't take kindly to the idea of another set of siblings infringing on their turf.
As the group forms a plan to get back to their initial timeline, Lila (Ritu Arya) shows up with a kid in tow. She drops the news on Diego that, surprise! He has a 12-year-old son, and she needs a break. Most fans wouldn't pick Castañeda's Diego as an ideal father, but he quickly adjusts to the new role.
"They gave him a responsibility. They gave him something to be selfless and to allow growth within his own childlike obsession of trying to save everything. Instead, it was like, 'Oh no, now you have to be a father now.' And having his own fears of how his dad was and how he didn't want to repeat those things. So, I felt like it was just timely from the aspect of you can only fight so many times and seek revenge so many times. It was a nice change of pace," Castañeda told Showbiz Cheat Sheet.
RELATED: David Castañeda Says 'The Umbrella Academy' Season 3 'Gave Diego Something to be Selfless'
Season 3 promotional images hinted at each of the Hargreeves' birthplaces
Some of the promotional images for The Umbrella Academy Season 3 featured Castañeda and the rest of the cast posing with suitcases. Each piece of luggage had a sticker that most fans believed hinted at their birthplaces. However, the only story this season dives into revolves around Klaus (Robert Sheehan). The series shows him driving to Pennsylvania to reconnect with his birth mom. Castañeda would like to see Diego learn more about his roots in future seasons.
"I'm really hoping that there is a version in like another universe where he somehow finds himself in Mexico. And see how he interacts with his own culture," Castañeda explained. "Obviously, he's an outsider, you know, but also somewhat of an insider in there. And just see what happens. I mean, I think Diego and Luther in Mexico would be really funny."
Castañeda knows the fans love seeing Diegot and the members of The Umbrella Academy together
Castañeda is interested in learning more about Diego's roots. Although, he understands that part of the series's magic involves all of The Umbrella Academy together. He refers to their banter as the "sweet spot" of the show.
"Part of what makes the show really special is that it's the banter between all of us together in the same room, too. I think that's where the sweet spot is if I'm honest with you. But I hope that we've we get an opportunity to kind of go into each direction," Castañeda said.
Catch The Umbrella Academy Season 3, currently streaming on Netflix.
RELATED: Apparently, Everyone Gets a Ben in 'The Umbrella Academy' Season 3 Mid-Credits Scene