David Chase: How Much Is 'The Sopranos' Creator and 'Many Saints' Producer Worth?
After creating 'The Sopranos,' David Chase's legacy was secure. Here's his net worth as he shoots 'Sopranos' prequel 'Many Saints of Newark.'
If you go back and watch The Sopranos today, you realize how much James Gandolfini delivered to the project in the lead role. It's impossible to imagine the classic mob series being what it was without that contribution. But Gandolfini isn't the only one.
Obviously, it never gets made without the script and vision of David Chase, the show's creator. Not only did Chase write the full story and 24 individual episodes; he executive produced all 86 episodes and directed both the pilot and the final episode. (Cut to black, everybody.)
Though he avoided revisiting this material for over a decade, Chase is now back it with the Sopranos prequel, The Many Saints of Newark. That will arrive in theaters in the second half of 2020.
Whether that film is a huge success or (less likely) a complete flop, Chase has been set for life since way back. Here's a look at the TV pioneer's work before and after The Sopranos along with his net worth in 2019.
Chase earned $20 million for Season 5 of 'The Sopranos.'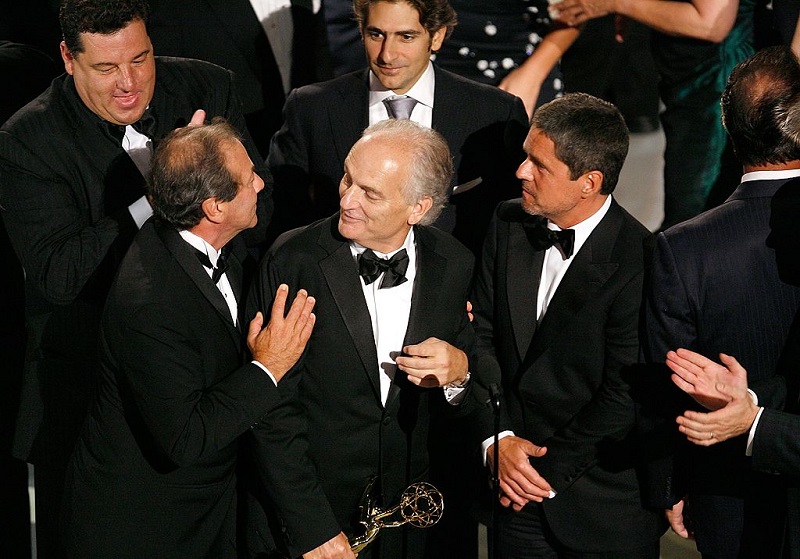 Before Chase thought up Tony and Carmela Soprano, he had a long and accomplished career in TV productions. He wrote and produced The Rockford Files in the '70s, Alfred Hitchcock Presents in the '80s, and Northern Exposure in the '90s. (I'll Fly Away was another Chase production.)
So how did he come up with The Sopranos? As he's told interviewers over the years, he grew up in an Italian-American family in North Jersey in the '50s. (His father was born DeCesare but changed his name prior to Chase's birth.)
Chase plucked details from Jersey mob lore (including the nickname "Big Pussy") and borrowed other bits from his personal experience. Going to high school with kids whose last name was Soprano obviously stuck with him.
When he put it all together for his HBO show, it made him rich beyond the wildest dreams of most. According to Variety, he grossed $20 million for just the fifth season of The Sopranos.
Chase's net worth estimated at $80-85 million in 2019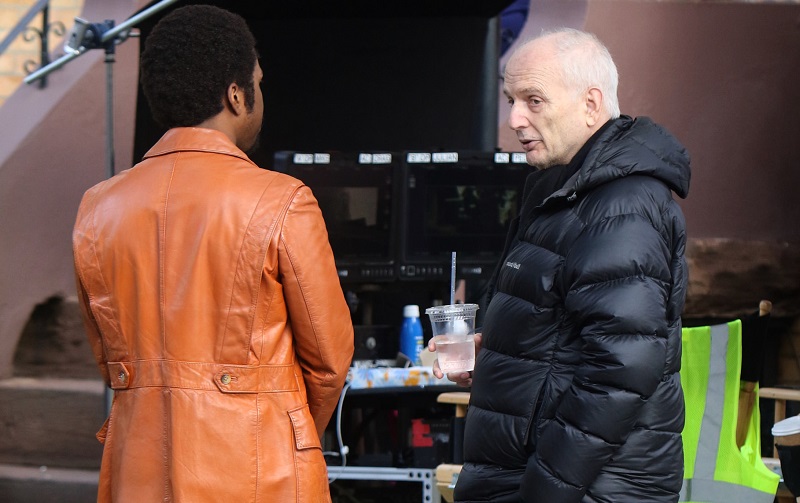 With huge paydays like Chase got for Season 5 of The Sopranos, you can see how he amassed a fortune over the show's six installments (not to mention syndication deals). We imagine the script for The Many Saints of Newark also provided him with a healthy sum.
According to Celebrity Net Worth, Chase's fortune stood at $80 million in recent years. Between his Many Saints deal and the Amazon Prime packaging of his mob show, we can see that number having risen even higher in 2019.
Compared to the richest actors connected to The Sopranos, Chase equals the top moneymaker of the bunch, Steven Van Zandt. The man who played Silvio Dante made most of his fortune from the music business.
Chase's riches all come from his TV and film work. If his Sopranos movie is a success, you'll have to revise his net worth upward again.
Check out The Cheat Sheet on Facebook!