David Crosby Thought a Bob Dylan Song Sounded 'Really Terrible,' but He Covered It Anyway
In 1965, David Crosby and The Byrds covered the Bob Dylan song "Mr. Tambourine Man" for their debut studio album. Dylan's lyricism transfixed the band, but Crosby thought his demo sounded "terrible." He wasn't impressed by Dylan's voice or the backing band's skill. Still, he wanted to cover the song.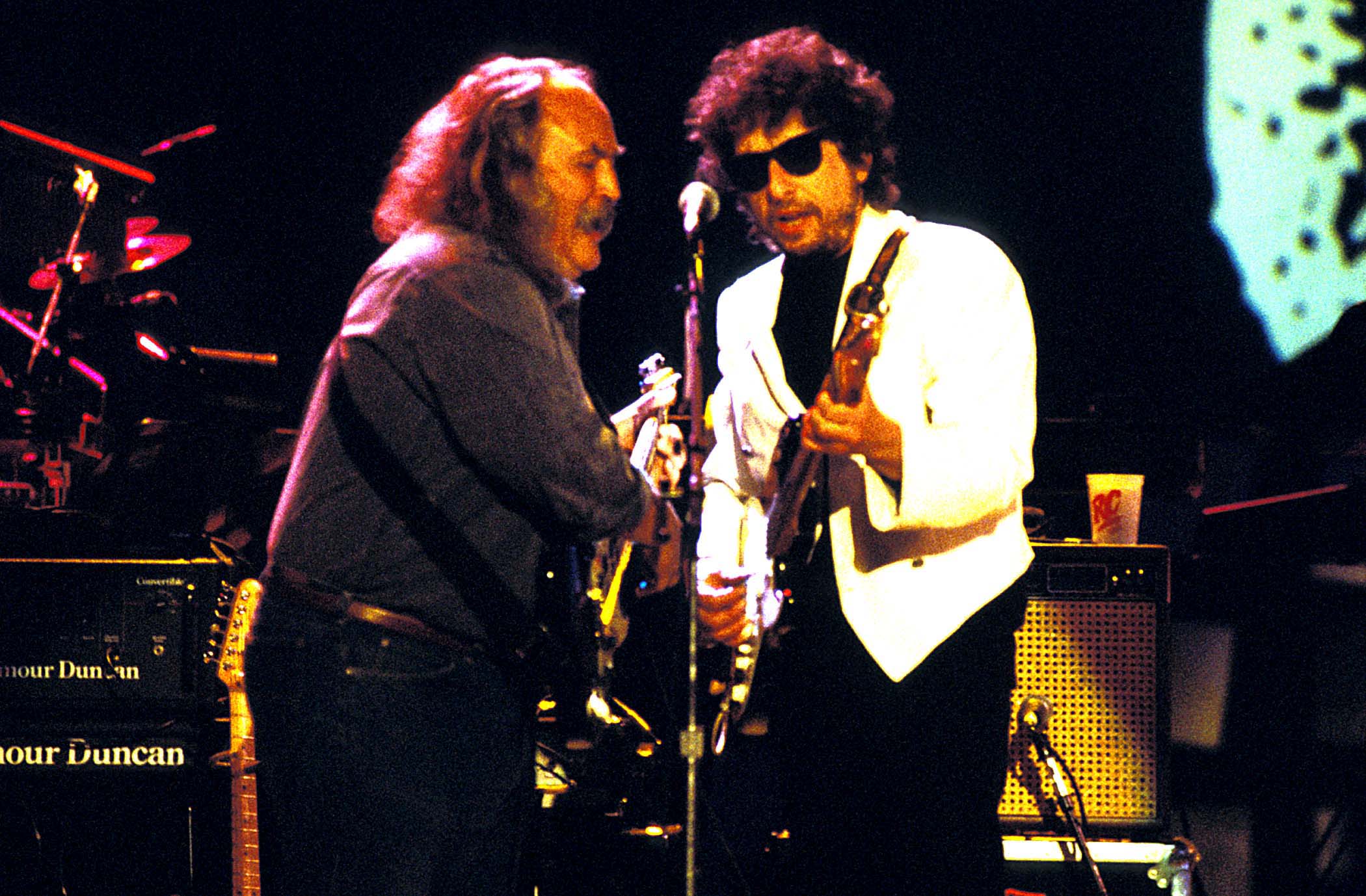 The musician was once in The Byrds
In 1964, Crosby, Roger McGuinn, and Gene Clark began performing as a trio. They welcomed Michael Clark and Chris Hillman to the band and became The Byrds. They had a string of successes, but the group ultimately fired Crosby. Though some wonder if the group fired him after an argument over what song to record, Crosby set the record straight.
"Ladies and gentleman, that's not why they threw me out of The Byrds," Crosby said in the documentary Echo in the Canyon. "They threw me out of The Byrds because I was an a**hole."
David Crosby thought a Bob Dylan demo sounded awful
Years before the group dumped Crosby, they recorded Dylan's "Mr. Tambourine Man" for their debut album. Crosby wasn't impressed when he first heard the song. 
"Our manager knew Bob's manager [when I was in the Byrds], and got an early tape of Bob singing this thing with another folk singer," he told Stereogum. "It was really terrible, it was a really bad demo. They were out of tune and they were all screwed up. It was absolutely nonsense."
Still, he found the lyrics so impressive that he wanted to cover it. 
"We heard these words. 'To dance beneath the diamond sky with one hand waving free.' We were entranced," Crosby said. "Bob is a freaking wonderful poet. He's a really skillful, inspired poet. His handling of words at that point in his life, is about as good as anybody is, period. That's what really struck me. Musically, it's a really simple old tune. It's no problem. But the lyrics are stunning. You've read 'em, didn't they stun you? That's the case over and over again with his songs. Even simple songs, like 'Girl From The North Country.'"
David Crosby said Bob Dylan was a difficult person to talk to
In the years after The Byrds covered "Mr. Tambourine Man," Crosby and Dylan formed a friendship. Crosby explained that Dylan was a difficult person to get to know.
"He's friendly, but he's not out front," he said. "He doesn't let you in. You'll say, 'Bob, where do you live?' And he'll say, 'Well, you're looking at a man that has no home.' He'd be telling you about life instead of telling you he lived in Malibu."
Crosby said that Dylan seemed to enjoy being mysterious.
"He's not an easy guy. To this day, he's not an easy guy. He doesn't welcome you in with open arms and show you who Bob is," Crosby said, adding, "He likes being mysterious. He likes being oblique. And he's smart enough to pull it off. He's a very interesting guy to be friends with. Very interesting."