Daveed Diggs Discusses What 'Hamilton' Did to His Career
By now, if you haven't heard of the smash-hit revolutionary Broadway musical theater phenomenon known as Hamilton, you must be living under a huge rock. This fanatically popular stage production, written by Lin-Manuel Miranda, debuted in 2016 and quickly captured America's attention in a way no musical ever has.
Known for its racially diverse cast and musical numbers with rapping forefathers, Hamilton tells the story of our nation's history in a way that connects with modern audiences. While its influence on our culture is undeniable, the success of Hamilton has boosted several actors to new heights of stardom, including the multi-talented Daveed Diggs.
How Hamilton took him from substitute teaching to rapping full-time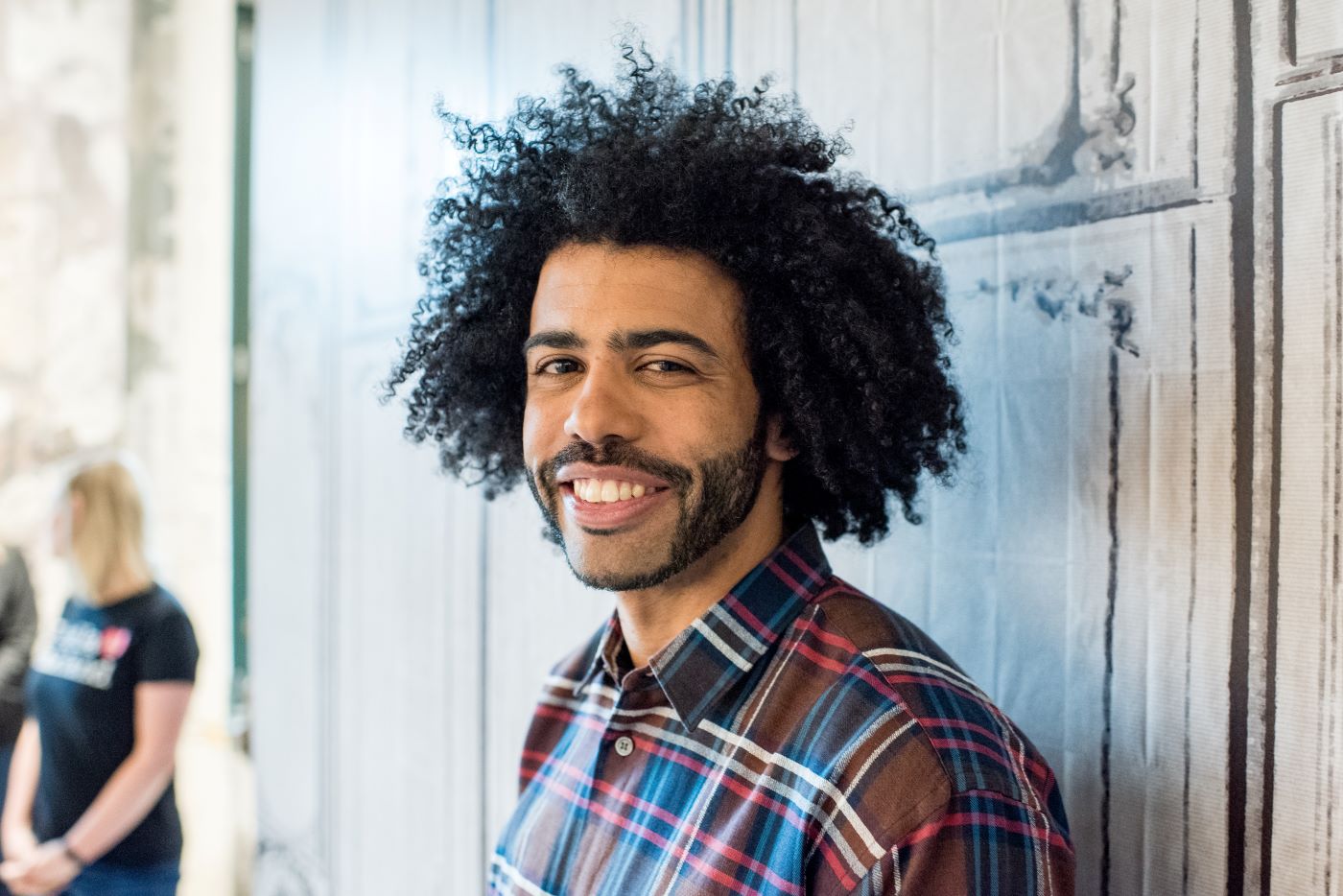 The Oakland-born actor Daveed Diggs plays double duty in Hamilton as Marquis de Lafayette and Thomas Jefferson. It's the perfect fit for Diggs, who grew up doing theater, often performing in regional productions of Shakespeare and rapping in experimental poetry slams. After earning a BA in Theater Arts from Brown University, Diggs worked as a substitute teacher.
Through the improv hip-hop comedy group Freestyle Love Supreme, Diggs developed friendships with fellow castmates Lin-Manuel Miranda and Tommy Kail. These early connections with Hamilton's future creator and director helped Diggs land a spot in the show's starting line-up. In an interview with Deadline, Diggs says, "if there's such a thing as a big break, Hamilton is that for me."
Daveed Diggs collaborates with talented friends
Falling into Hamilton was just "a continuation of the way I've always worked, which is just to make things with my friends," he told Deadline. Diggs revealed that it was normal for him to find himself surrounded by creative and talented people. That's why when his friend Miranda rang him up to rap a few lines in an early workshop for Hamilton, there was no hesitation. "My friend asked me to come do something and I said yes."
He goes on to say, "we all have projects together. We're working on things together all the time. Were it not for this show, I'm not sure our lives would have collided like that to the point where we'd be collaborators."
The actor and rapper's career has flourished from stage to screen
The success of Hamilton has had quite an impact on Digg's career, leading to guest appearances and co-star roles in both television and films. He held recurring roles on the silver screen in TV series such as Black-ish in 2016to 2018 and The Unbreakable Kimmy Schmidt from 2015 to 2019. Diggs also co-starred in the 2017 film Wonder as a teacher to a young student with Treacher-Collins syndrome. In the Netflix-released horror movie Velvet Buzzsaw in 2019, Diggs plays an artist in a twisted, supernatural story about killer paintings.
Along with these performances, Diggs found an opportunity to write, produce and star in his own film project Blindspotting in 2018. The long-time project was made in collaboration with real-life childhood friend Rafael Casal and served as a commentary on the gentrification of Oakland and the violent relationship between police and black America.
Diggs is on a nonstop train ride to future success
Moving forward, Diggs will continue to reprise his role as Andre Layton in the post-apocalyptic dystopian TV series Snowpiercer, which premiered in 2020. The show is based on the 2013 Bong Joon-ho movie and has just been renewed for its fourth season.
What's next for the American actor, rapper, singer, songwriter, screenwriter, and producer Daveed Diggs? Fans are eagerly awaiting the suspended release of Disney's The Little Mermaid live-action remake, which will feature Diggs in the role of Sebastian, the crab.
His movie Blindspotting was also picked up and expanded into its own television series presented by STARZ. It seems likely that Diggs'career, whether he's rapping on stage or voice-acting for cartoons, will only continue to grow thanks to his serendipitous breakout role in Hamilton.
RELATED: 'The Little Mermaid' Live Action: Daveed Diggs Is 'Uncomfortable' Playing Sebastian