David Grohl From the Foo Fighters Trolls Westboro Baptist Church in the Best Way Possible Again
Foo Fighters frontman Dave Grohl has always been vocal about his beliefs. The son of a teacher, he was quick to support them in the midst of the worldwide coronavirus (COVID-19) upheaval. As a member of two of the most recognizable bands of the past three decades, he has a massive platform and isn't afraid to use it. He recently stepped up to defend the LGBTQ community from members of the Westboro Baptist Church in spectacular fashion on a Kansas City tour stop.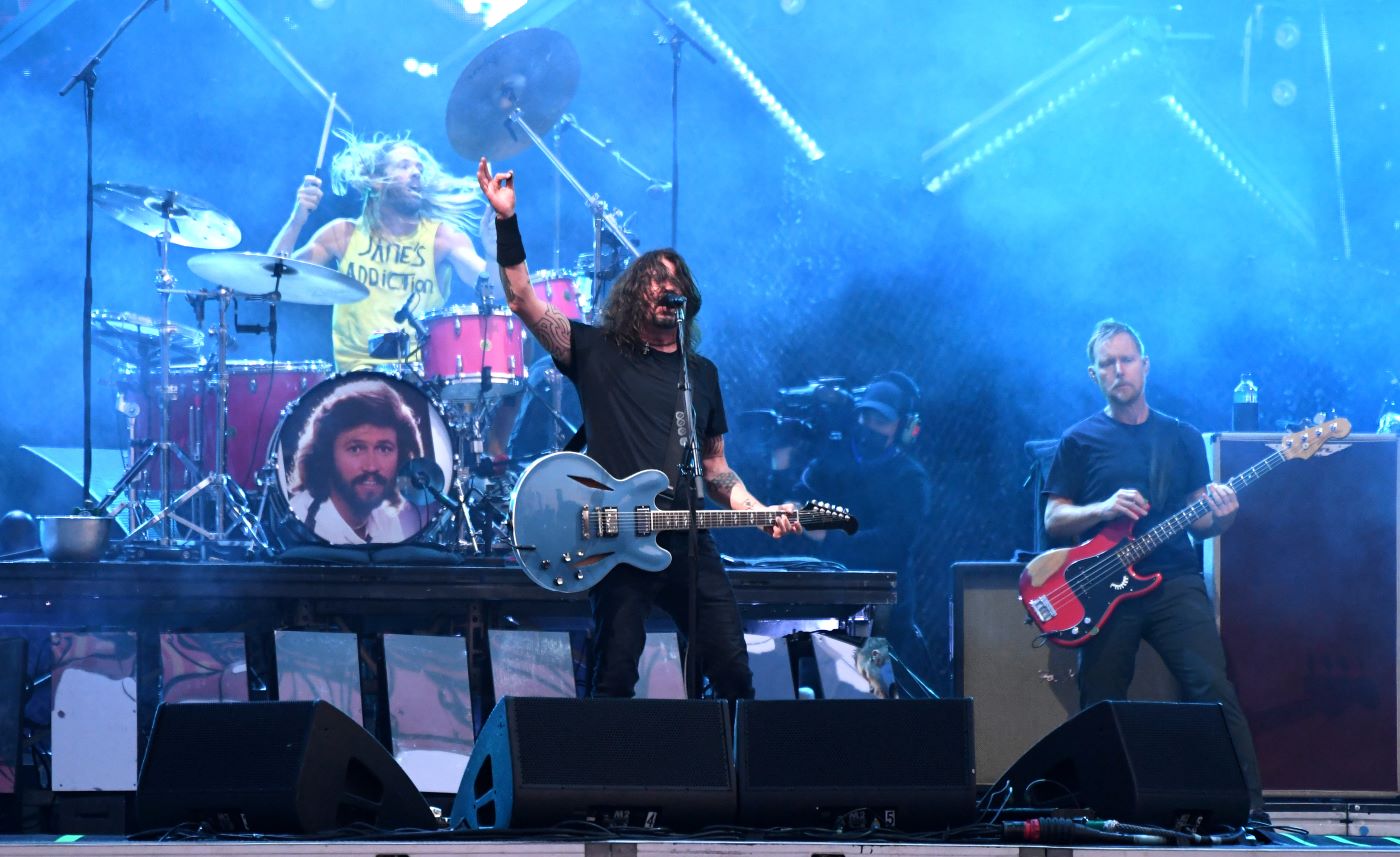 25 Years of the Foo Fighters
First making himself a household name with Nirvana, Grohl is now a Rock and Roll Hall of Fame inductee twice over. Beginning with the band in 1990, Grohl released three studio albums with Nirvana. He was the band's drummer until the death of lead vocalist Kurt Cobain in 1994, when he withdrew from the public eye.
When he decided to return to the drums, he was a hot commodity. Guitar World reported that Grohl could have joined Tom Petty as a Heartbreaker. Instead, Grohl pursued his dreams of performing his own songs, deferred from his time as Nirvana's drummer. What initially began as a solo project after the death of his bandmate grew to be an overwhelming success in its own right.
Not expecting his musical offshoot to be long-lived, Grohl used a throwaway name. The Foo Fighters got their name from the military's name for UFOs, in which Grohl takes a special interest.
Their debut was quiet, with Grohl and Nirvana's bassist Krist Novoselic agreeing to part ways to avoid carrying too much history from their previous band. 25 years later, the Foo Fighters have released 10 albums to much popular and critical acclaim, and they're not showing any signs of slowing down.
Adding to their disco-graphy
On August 5th, members of the Westboro Baptist Church showed up to protest the Foo Fighters show in Kansas City, kicking off the third meeting between the two parties. Rolling Stone says that instead of alternative rock, protesters got an uplifting message from the band's disco-inspired alter egos, the Dee Gees, who just released their Hail Satin cover album in July.
A video transcription from the Hollywood Reporter shows Grohl asking the crowd to examine the reason for their anger, saying, "Can't you just love everybody? Because I think it's about love! That's what I think. We're all about love. And you shouldn't be hating. You know what you should be doing? You should be dancing!" The band broke into a cover of the Bee Gees hit "You Should Be Dancing" before heading to their show, continuing their Kansas City counterprotest tradition.
The Foo Fighters' Rock and Troll Hall of Fame
While this is their first appearance as the Dee Gees, this is far from the first time the Foo Fighters have given Westboro Baptist Church a piece of their mind. The band has entertained members of the Westboro Baptist Church on two prior occasions. Their most recent was in 2015 when the band appeared in a pickup truck to rick-roll the protesters outside their Kansas City performance. According to Vanity Fair, this led to a friendship and even a collaboration between the Foo Fighters and Rick Astley.
The history between these two groups stretches back to 2011 when the Foo Fighters played their own "Keep It Clean" for the anti-gay Westboro protesters. The Guardian reports that the song about "hot man muffins" was repeated inside the venue as part of the ticketed performance.