David Harbour Loves Reading Your 'Stranger Things' Fanfiction
It turns out David Harbour is as much of a Stranger Things fan as the rest of us. In a 2018 interview with Variety, he talked about how much he loves fanfiction produced by the Stranger Things fandom. He especially loves reading fanfiction about Hopper and Joyce!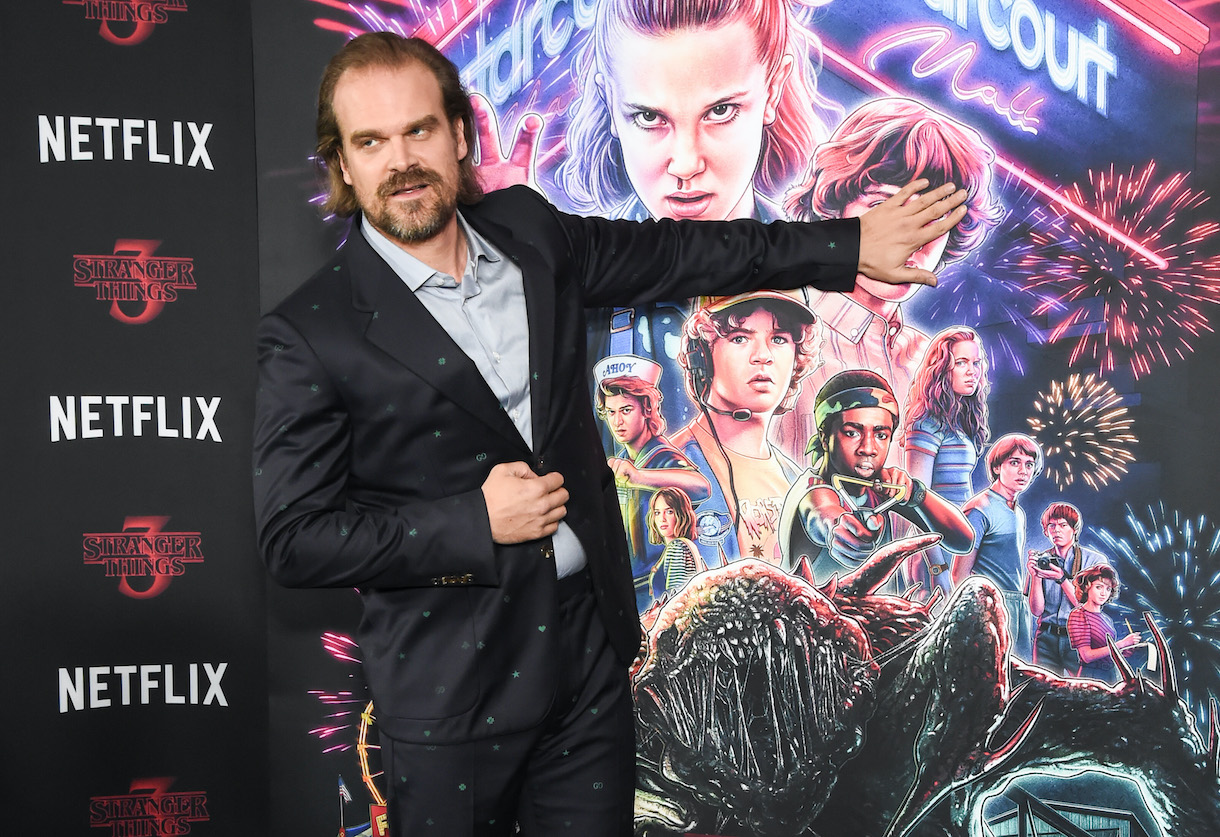 Will David Harbour return to season 4 of 'Stranger Things'?
Fans of Stranger Things are eager to find out whether Jim Hopper is still alive on the sci-fi series. One of the big questions about season 4 is whether his character will return to Hawkins safely. And in a recent interview with People Magazine, he clarifies that his character will be in season 4 with an exciting new arc.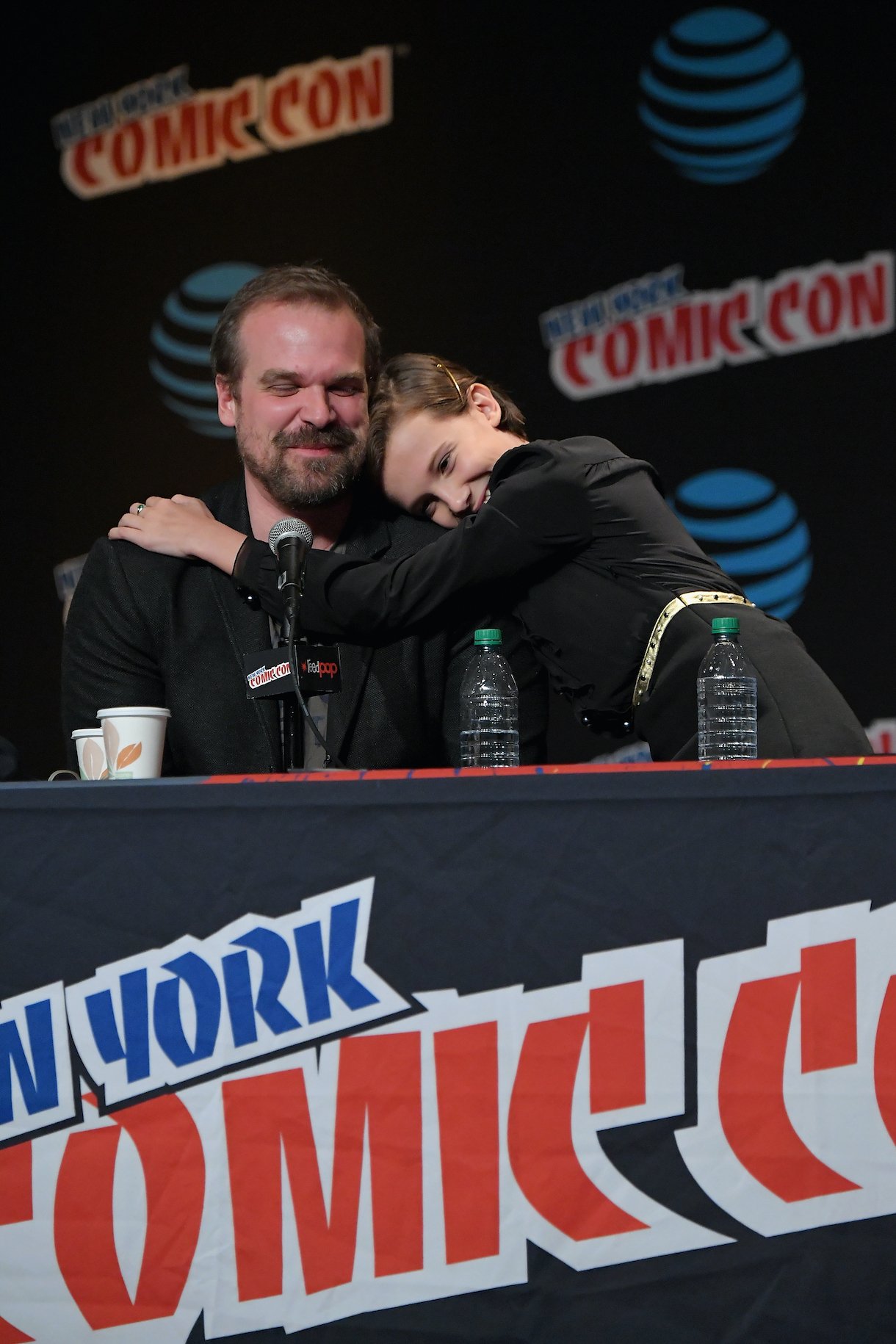 RELATED: 'Stranger Things': David Harbour Admits He Had a Huge Crush on Winona Ryder While Growing up
He said, "One of the great things that you can see with Hopper is that he was a protector, he's a man of justice [and] he now has become a prisoner," he shared. "He's trapped, and he's isolated."
Harbour continues, adding, "We get to see an entirely other color of him that has been hinted at… This season is my favorite because he really is going to show you some new colors and what he's really made up of."
David Harbour loves reading 'Stranger Things' fanfiction
According to the actor, he can't get enough Stranger Things fanfiction. He even tweeted his fans, asking them to hand over their own stories.
"Fan Fiction about the show is far more interesting," he tweeted. "Tag me if you got any."
He continued to profess his love for it in an interview with Variety.
"There's something about the imagination of the fans," said Harbour. "I don't think you would write fanfiction about All in the family," he jokes. "You know, they paint pictures and come up with these sceneries. I read some of the fanfiction that people write, and it's so interesting that the world becomes so rich for them. That the characters in their minds go off and do other things and have their own relationships. That's a kind of passion that I've never seen before."
He continues, saying, "All I've ever wanted to do as an actor is move people. Just to be able to have someone have a catharsis. Just to be able to let off some of the pressures and stress of life. Sometimes to transport them to a fantastical world, but mostly to take them and to have a catharsis. This (Stranger Things) became a worldwide thing. That this little show about the midwest in America in the 80s can touch people in Dubai and Romania… I've never experienced anything like that."
David Harbour had to explain fanfiction to Winona Ryder
In an interview with The LA Times, Harbour gushes about his love for "Jopper" fanfiction (between Joyce and Hopper.)
In response to his comment, Winona Ryder asks him, "What is fanfiction?"
Harbour said, "Basically, people will write, like, 'Hopper comes over to Joyce's house' and there will be a whole story. And a lot of it's kind of smutty too, smutty and weird."