David Letterman Banned a Famous Director From 'The Late Show' Afer Catching Him Going Through Meryl Streep's Purse
Famous talk show host and TV personality David Letterman once banned a director for doing something unacceptable backstage.
Talk shows often cover various topics as a way to entertain and inform viewers. It is not uncommon for celebrity guests to act out, and hosts may say something strange sometimes. There have been plenty of controversies on these types of shows, but some people have gotten banned. 
Director Harmony Korine created the film Spring Breakers, which influenced Demi Lovato's "Cool for the Summer" video. He got to go on talk shows a few times during the 90s. However, he managed to get banned from The Late Show. 
Some people are not allowed to return to certain shows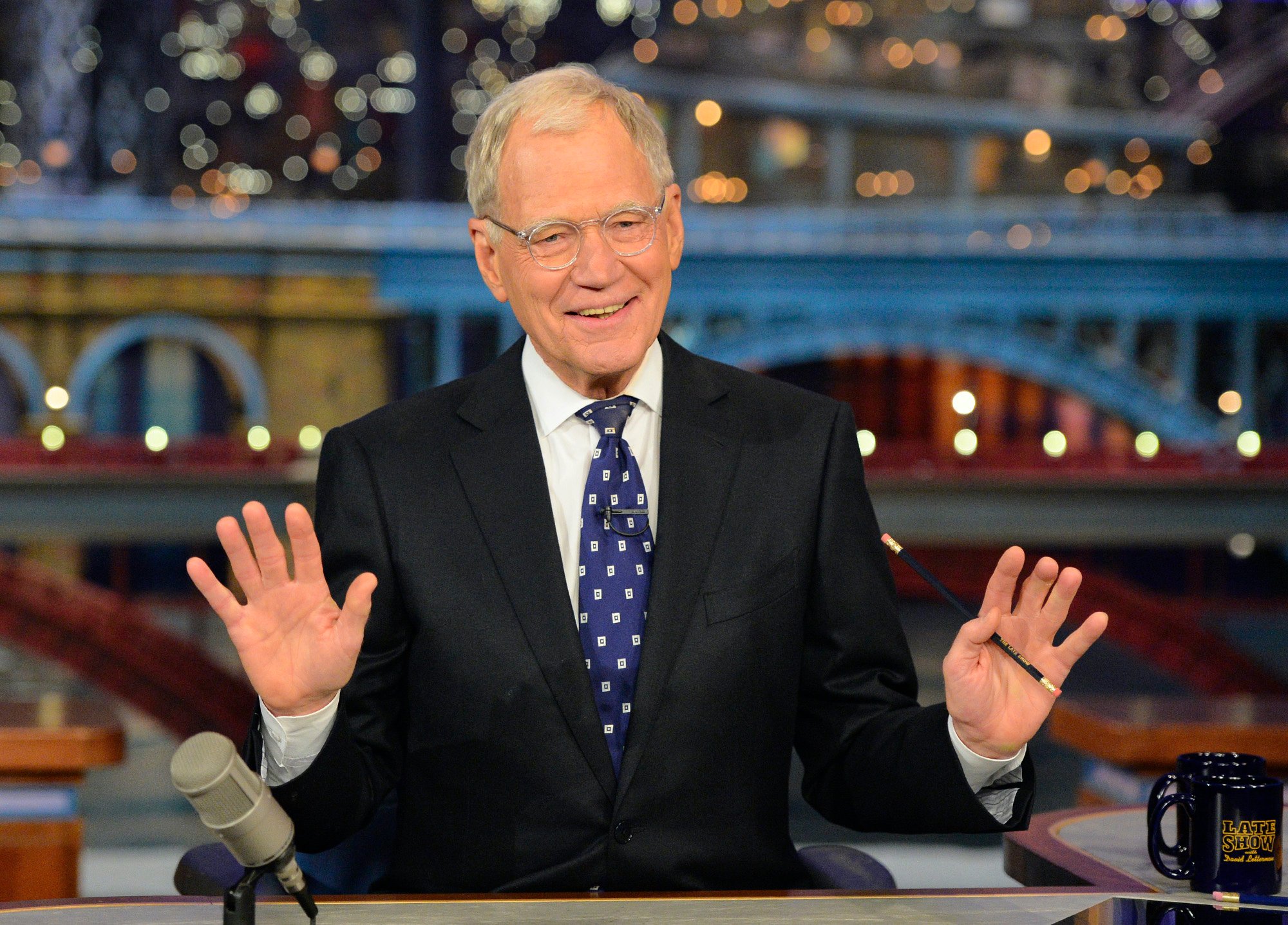 It may seem strange to hear a talk show banning a celebrity from appearing on the air. After all, the shows rely on high ratings, which is something that big-name celebrities can give. Hosts and producers may not mind a little drama since it can potentially generate buzz for their show. People may wonder what someone did to prevent them from returning to a studio. 
While it is not too common, there have been plenty of celebrities that have been banned. For example, Kathy Griffin got banned from numerous talk shows. Griffin is a comedian who gained fame from talking about any topic. 
The Today Show, Conan, and The View are a few talk shows that blocked her from booking an appearance. Each one may have a different reason for doing so. Griffin's habit of saying whatever is on her mind can make her seem like a less favorable guest star. 
Ellen DeGeneres allegedly banned Caitlyn Jenner and a few other celebrities for their negative comments on gay marriage. However, most of the bans are assumed or just rumors. 
Harmony Korine was banned from 'The Late Show'
Korine is one of many on the list of those banned from a talk show. According to IndieWire, he had appeared on David Letterman's The Late Show three times during the 90s. The director did not return after that, and the reason was unknown. 
Several years ago, Letterman had actor James Franco as a guest, and the truth got revealed. Franco suggested that the filmmaker might have been on something, so he was not in the right headspace that night. Letterman ended up telling the actor what really happened. 
The host had Meryl Streep appearing as a guest. When he went to greet her backstage, she was not there. What he had found was Korine rummaging through her purse. 
"True story. And so I said, 'That's it, put her things back in her bag and then get out.'" Letterman told Franco. It would seem that the question as to why Korine got banned finally got answered. 
Harmony Korine directed low-budget films like 'Spring Breakers'
Korine began his filmmaking career when he wrote the script for the film Kids, which received mixed reviews. He soon became known for his strange style of filmmaking. For Gummo, the director filmed some scenes in areas with unsanitary conditions. While he purchased hazmat suits for the crew, he claims to have shown up with nothing but a Speedo. 
In 2013, Korine directed Spring Breakers, which turned out to be a hit. It contained a controversial premise and big-name stars like Selena Gomez. Plenty of people are still talking about the film seven years later. 
A number of Korine's films have made it to the status of a cult classic. Even so, the director still fell onto hard times. That period of his life occurred around the time Korine got caught stealing from Streep's purse. 
According to The Guardian, the filmmaker was suffering from substance abuse at the time. Not to mention, two of his houses burned down for unknown reasons. Fortunately, Korine was able to get help and is now clean.