David Oyelowo Addresses the Review Bombing of His New Film 'Come Away' With Angelina Jolie
Come Away is one of the few movies that have been released in theaters recently. However, the film got a lot of unfair attention before it even hit theaters and on-demand. David Oyelowo, who stars in the film, spoke about it recently in an interview.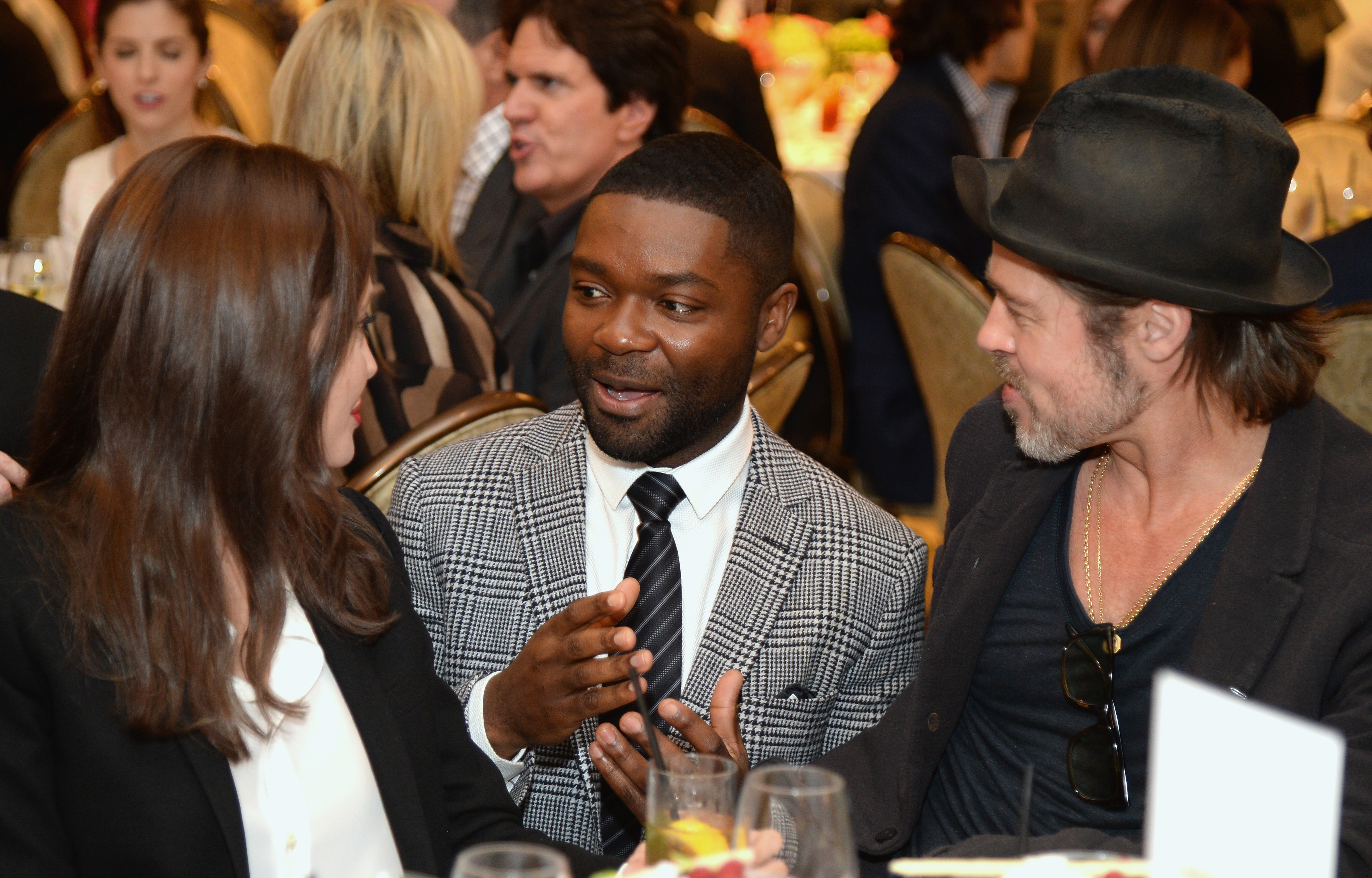 What is 'Come Away' about and why it received backlash
Come Away first premiered at the Sundance Film Festival in January 2020. Months after the premiere, it was acquired by Relatively Media and given a November release date. The film stars Oyelowo, Angelina Jolie and Gugu Mbatha-Raw. It is directed by Brenda Chapman and was written by Marissa Kate Goodhill.
The official description reads:
In this imaginative origin story of two of the most beloved characters in literature – Peter Pan and Alice in Wonderland – eight-year-old Alice (Keira Chansa), her mischievous brother Peter (Jordan A. Nash) and their brilliant older sibling David (Reece Yates) let their imaginations run wild one blissful summer in the English countryside. Encouraged by their parents Jack and Rose (David Oyelowo and Angelina Jolie), the kids' make-believe tea parties, sword fights and pirate ship adventures come to an abrupt end when tragedy strikes. Peter, eager to prove himself a hero to his grief-stricken and financially-struggling parents, journeys with Alice to London, where they try to sell a treasured heirloom to the sinister pawnshop owner known as C.J. (David Gyasi). Returning home, Alice seeks temporary refuge in a wondrous rabbit hole while Peter permanently escapes reality by entering a magical realm as leader of the "Lost Boys."
David Oyelowo addresses the review bombing
Unfortunately, the film got review-bombed online by people who hadn't see it yet, due to the fact that Peter Pan and Alice and Wonderland are Black in the movie.
Oyelowo talked about this in an interview on Tamron Hall. "I would be lying if I said I was surprised by it," he explained. "I've had other films that have had this done to them. Famously, we saw John Boyega having to deal with this because people didn't like the idea of a Black stormtrooper or Halle Bailey as the Little Mermaid. It's unfortunate but like Kamala Harris said last night, every little girl now sees that this is a country of possibilities."
He also shouted out the young actors of the film, Kerisa Chansa and Jordan Nash, who play Alice and Peter. For Oyelowo, they provide representation that he didn't seen on-screen when he was younger.
"For me personally, to see Keira Chansa as Alice from Alice and Wonderland or Jordan Nash as Peter, that's what I didn't get to see when I was 12 years old and I know that it would have slightly changed and reshaped my world view about where I fit in the world," he said. "And at the end of the day, these are fictional characters in a fantasy fairytale, so it's not any kind of displacement in terms of history. It's just seeing these kids in the middle of this fantasy which I would like to think most kids would like to see."
RELATED: 'Law & Order: SVU': Show to Tackle George Floyd and Police Brutality
David Oyelowo and Angelina Jolie are proud of the film's diversity
As for what he and Jolie would say about the film, Oyelowo hasn't spoken to her about it recently but knows they celebrate it for its diversity as they both have diverse families.
"I haven't spoken to [Angelina Jolie] specifically about it, but one of the reasons we both wanted to do this film…we bonded before even being actors together over the fact that we both have a bunch of kids, I have four, she has six," he explained. "We would have these playdates where all 10 of them would run around tearing up her house, but you know she famously has a diverse family herself. I'm married to a white lady, we have an interracial family, so you know the embrace of that for both of us in our personal lives is obviously something that we're very happy to celebrate and share in this film. So no matter what people think, we truly believe there are more people who would embrace this than not."
Come Away is now in select theaters and also available on-demand.