'Dawson's Creek: What's the Age Difference Between James Van Der Beek and the Actor Who Played Eve?
The hit WB teen drama series Dawson's Creek explored all the perils of growing up, from bullying to partying and, of course, romance. But it wasn't exactly realistic in all of those areas. One odd storyline revolves around a mysterious woman, Eve, who pursues Dawson (James Van Der Beek). What was their age difference?
James Van Der Beek starred in 'Dawson's Creek'
Van Der Beek broke out as the star of Dawson's Creek. He portrayed Dawson Leery, a teenager who dreams of becoming the next Steven Spielberg. But for now, he's stuck making movies in his small creekside town with his best friend, Pacey, and the girl with the unrequited crush on him, Joey.
Though Dawson is distracted by new neighbor Jen in season 1, he soon discovers and reciprocates Joey's affections. There's some more back and forth in Dawson's Creek Season 2 as Joey dates Jack. Joey and Dawson get back together at the end of the season, only to experience another painful split in the finale.
In Season 3, Dawson begins a romance with Eve
Still reeling from his breakup months earlier, Dawson meets Eve in the Dawson's Creek Season 3 premiere. They're on a bus to Capeside, and she flirts with him. When he arrives home, he tells Pacey about her, and Pacey encourages him to find her. But instead, Eve finds him over and over — and gets him into trouble.
Eve is a very mysterious character. She doesn't even give Dawson her first name right away and tells him her last name, Whitman, even later. She propositions him multiple times, and it's implied that she gave him oral sex on a boat. Dawson considers losing his virginity to her but never gets around to it.
Jen's mom reveals Eve's age after she leaves
In Eve's final episode, "Indian Summer," Dawson catches her breaking into Jen's house next door. He spends the rest of the episode stalking her. Eventually, she confesses that she's Capeside looking for her birth mother. Dawson puts two and two together via a photo and learns her birth mom is Jen's mother.
Wouldn't you know it, a few episodes later, Jen's mom, Helen, arrives in Capeside to celebrate Thanksgiving. After some pressure from Dawson, she tells Jen about her half-sister. Helen tells Jen she had to keep the secret of the daughter she gave up for adoption for "over 20 years," implying Eve is at least 20.
Is Brittany Daniel older than Van Der Beek?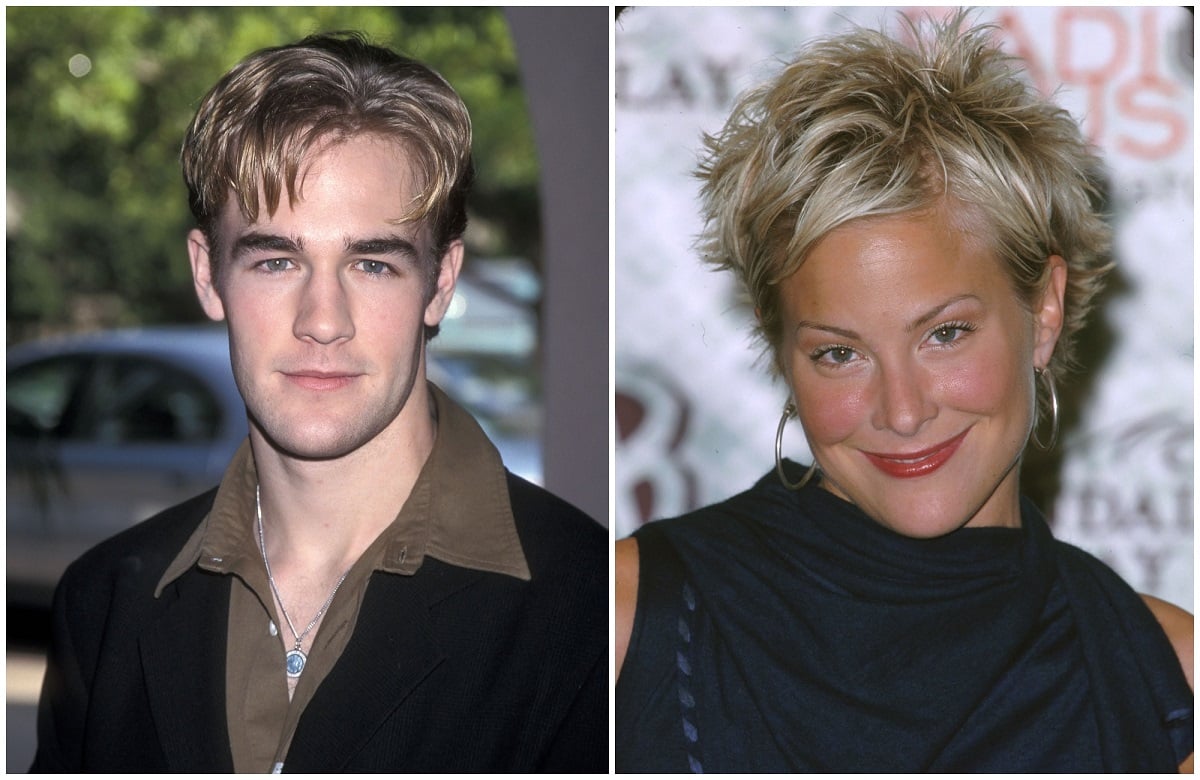 When Dawson and Eve began to fool around, he was 16, making their encounter illegal in some states. But not in Massachusetts, where the series is set. However, it's still a bit icky to consider. Of course, what really matters is the ages of the actors themselves.
Though Dawson was still in high school, Van Der Beek was 20 when he began portraying the character. By the time season 3 began filming in 1999, he was 22 years old. And Brittany Daniel, who played Eve, was probably around 23, as she's just one year older than her Dawson's Creek love interest, Van Der Beek.