'Dawson's Creek': Pacey and Joey's Love Story Began Because of the Actors' 'Instant Chemistry'
Whether you're Team Pacey or Team Dawson, it's hard to miss that Pacey and Joey have an undeniable spark. Though the pair despised each other for years, as time went on, a romantic connection between them seemed practically inevitable. Throughout the six seasons of Dawson's Creek Joey and Pacey's relationship takes on several forms. But their love story actually began because of the chemistry between two of the cast members.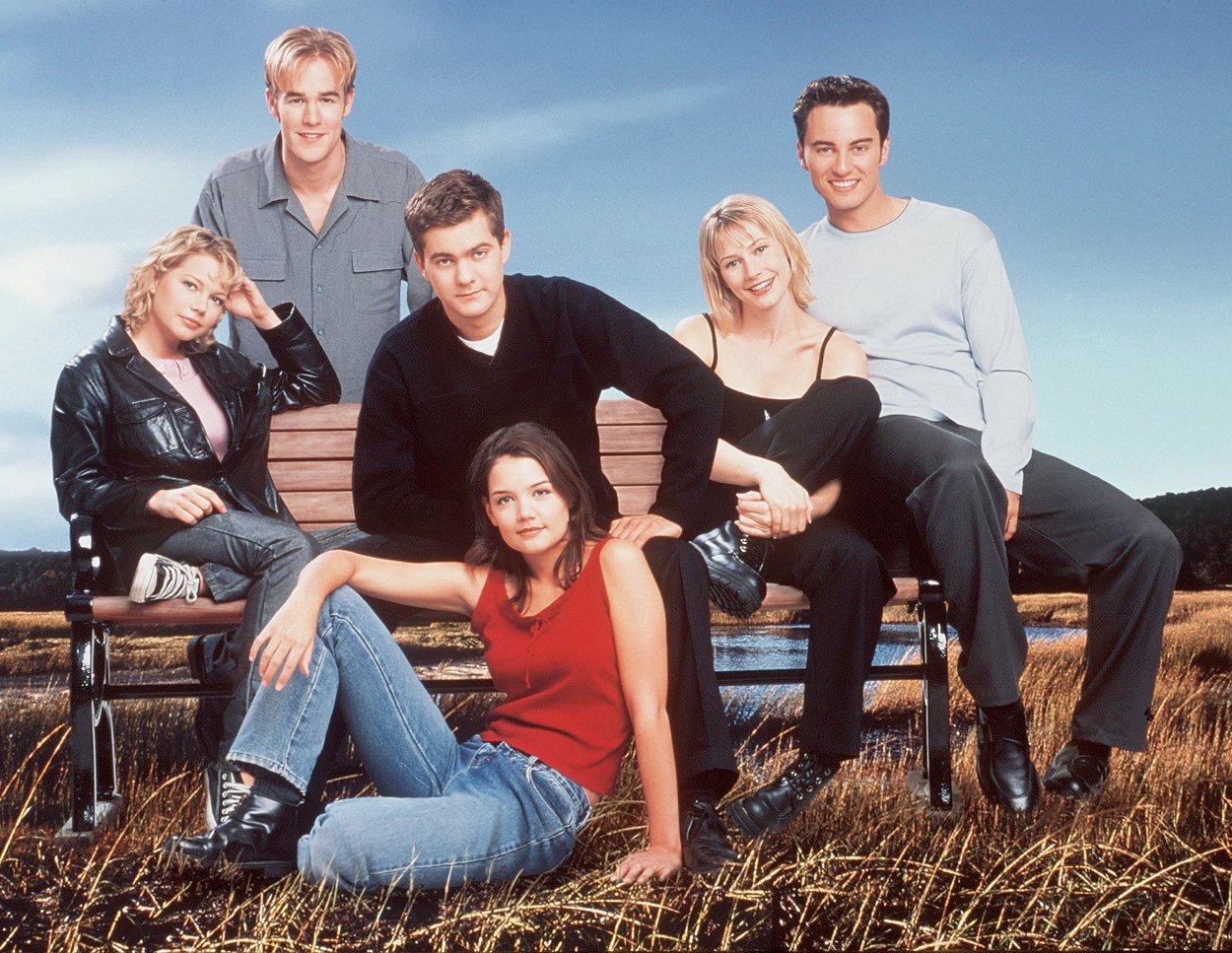 Though Joey and Pacey grew up together, it was their mutual love of Dawson that kept them in close proximity to one another at first. In fact, the pilot episode of Dawson's Creek begins with the pair blatantly trading insults while filming Dawson's movie. This constant digging persists throughout the season until the 10th episode of Season 1 called "Double Date." This is the first time that the audience truly comes to realize that, despite their bickering, Pacey and Joey really care about one another.
The episode of 'Dawson's Creek' that started Joey and Pacey's love story
"Double Date" is also the first time that fans of Dawson's Creek truly witnessed the palpable chemistry between Joshua Jackson, who played Pacey Witter, and Katie Holmes, who was cast as Joey Potter. And fans weren't the only ones who took note. In an interview with The Hollywood Reporter, Kevin Williamson (who created the show) revealed that he saw it too.
"During season one's Science Project Joey and Pacey were paired to do the science project and they had to go and collect samples," the Dawson's Creek creator recalled. "They got wet and had to take their clothes off in the truck and there was that very uncomfortable moment where you could just see how she peeked at him and he peeked at her. They were so nervous with each other. They had instant chemistry."
Cast members Katie Holmes and Joshua Jackson had undeniable chemistry
Williamson continued on to share that the chemistry between Holmes and Jackson was so intense, the writers on Dawson's Creek knew that they had to pair the characters up at some point during the show. But they needed to find a way to do it in a way that both served the overarching narrative and also didn't alienate fans of the show.
"We all saw that and we were like, "OK, uh, [do we make them get together in] season three? Season two?!" Williamson shared about the Dawson's Creek castmates. "The show was about the soul mate question of Dawson and Joey. We saw that chemistry between Katie and Josh and decided it would be the thing that breaks up Dawson and Joey and that it would come between Dawson and Pacey's friendship. We wanted to be very careful not to sacrifice our characters. If the audience had turned against Joey or Pacey, I would have died. We had to be careful about when we did it."
The 'Dawson's Creek' stars dated in real life
The chemistry between Jackson and Holmes was so real that the cast members actually dated in real life while they were also filming Dawson's Creek. Though their relationship didn't last nearly as long as their characters' relationship, they still remain on good terms today.