'Dawson's Creek' Creator Kevin Williamson Explains the OffBeat Way He Pitched The Show to Producers
More than 20 years ago, Dawson's Creek disrupted primetime TV programming forever. The coming-of-age drama series became the voice of a generation, addressing difficult, sometimes risque topics in a manner that opened the dialogue for all who watched. The show so succinctly captures the throes of growing up, it's hard to believe creator Kevin Williamson pitched the show in such an indirect way.
Kevin Williamson is the mastermind behind a lot of big titles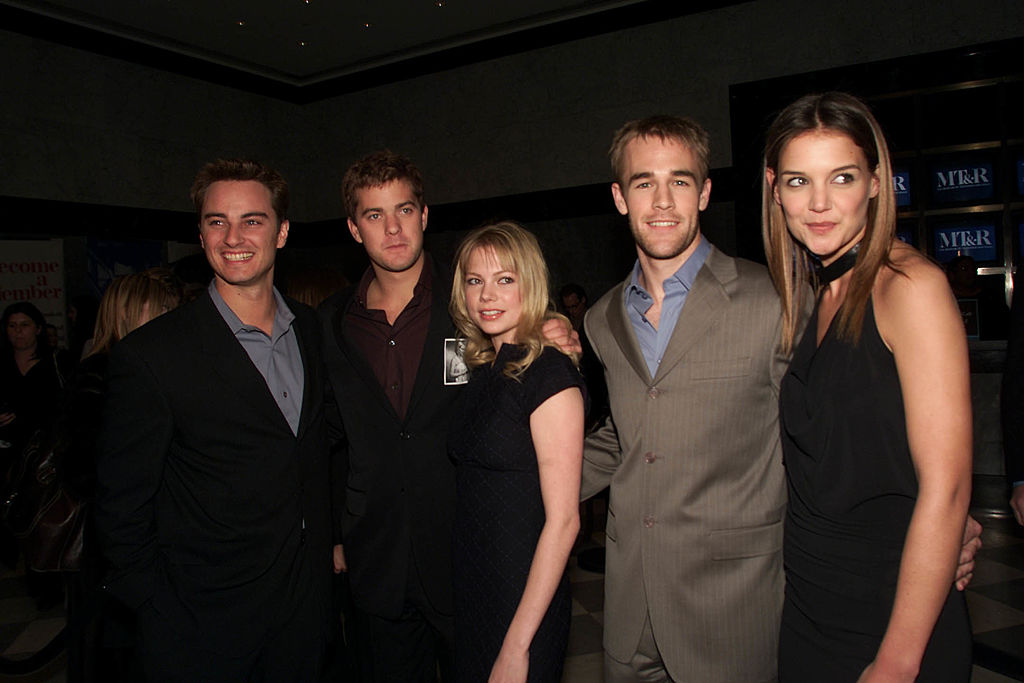 Kevin Williamson is one of those Hollywood names many may not instantly recognize, but his work speaks fr itself. As an actor, writer, producer, and director, his list of credits include some of the most iconic projects in TV and film history.
Before Dawson's Creek, Williamson wrote or produced a screenplay for films in the horror genre such as Scream, Scream 2, I Know What You Did Last Summer, and The Faculty.
Once Dawson's Creek aired, Williamson had a hand in Wasteland, Teaching Mrs. Tingle, and more. Though Dawson's Creek aired from 1998 to 2003 throughout 128 episodes, Williamson's ride didn't end there. He went on to work on all subsequent Scream films (including the fifth film on the way), The Vampire Diaries series, and so much more.
That said, it makes you wonder how Williamson's meeting went when he initially pitched Dawson's Creek among all of his horror experience.
Williamson explains how he pitched 'Dawson's Creek'
By the time Scream sold on spec — before it'd been written — Williamson had taken meetings all over Hollywood. During his first-ever TV meeting, the acclaimed producer/director was asked on the spot for TV series ideas, according to a previous interview with The Hollywood Reporter.
Williamson said he threw out an idea loosely based on his childhood where he grew up near a creek (yes, "Dawson's Creek"). The show would follow an aspiring filmmaker who admired Steven Spielberg (like James VanDerBeek's character). He didn't have all the details or a fully fleshed-out story but gave it a shot anyway.
"At this stage, I was an assistant who had just sold a big script and I didn't know how to navigate my way through Hollywood. [TV producer, Paul Stupin] asked if I had ideas for TV and, in the moment, I started making up a show. I had no idea!" Williamson said.
"I started talking about growing up in North Carolina on a creek with my video camera, filming movies in the backyard and wishing to be Steven Spielberg. I just kept talking: it was about me and my friends. Paul said, 'I like that. When you work that out, come back and pitch that to me.'"
A 20-page outline sold to Fox, but then things changed
Williamson stayed up all night to create a 20-page outline before meeting with Stupin to pitch to Columbia TriStar the following day. Fox originally bought the idea based on the outline but passed once the script had been written.
"It was when Party of Five was struggling and Fox wondered if they needed another teen drama. They were putting their support into that and they didn't know if Dawson's was going to be a headache. It went away and my life was over. I went and got a dog and named him Dawson. I thought that would be my only memory of this script," he said.
Then, Williamson said The WB Network called "out of the blue," with news that would change his trajectory forever.
"They said, 'I don't know if you've watched Buffy, but they just started and we're looking for scripts. We sent them Dawson's Creek and they really want to meet you." I went for a meeting with [then-chief programmer] Garth Ancier and [entertainment president] Susanne Daniels. We just clicked and that was it."
Would the series hold up in today's climate?
Williamson admitted he wanted to create the 1990s version of what 90210 was for him but it wouldn't necessarily hold up in today's world.
"It's a different time and different place. The moment dictates what shows work or you make the show and that becomes the moment. It's either/or. If you look at what's working today, it's not Dawson's Creek," he said.
He continued: "You have to either design the show for the moment or create something that is not out there and it will become the moment. You can't do Dawson's Creek today; you'd have to revamp it, reboot it or come up with something else and why would you do that? Just write a show about four teenagers and speak to the moment."