'Dawson's Creek': Did Jen Predict Her Tragic Finale Circumstances in Season 3?
The drama Dawson's Creek was a staple out of its time. The TV show made stars like Katie Holmes and James Van Der Beek household names. It had a huge fan base, with millions of fans tuning in each week to see what was going on in the fictional New England town of Capeside. And Jen Lindley, one of the original four members of the group that the show was focused on, didn't exactly have the easiest life.
Played by actress Michelle Williams, Lindley was uprooted from her family home to live with her grandmother. There, she started a new life at a new school with new friends. The show had so many twists and turns. But there's one that only Jen herself seemed to see coming years before it occurred.
Fans saw Jen pass away in the series finale
The series finale of Dawson's Creek was an extremely memorable episode. It took a look five years into the future. According to Entertainment Weekly, the show's creator, Kevin Williamson, always thought of Jen as the "misfit" of the group. In the two-hour finale, viewers sadly learn that Jen, who is now a single mother of a one-year-old daughter, is suffering from a serious heart condition.
In the Dawson's Creek finale, Jen becomes sick and loses consciousness while at the wedding reception of Dawson Leery's mother, Gail. She is rushed to the hospital, but sadly, there is nothing that the doctors can do to save her life. Jen records a heartbreaking video for her daughter, and her friends are given the chance to say goodbye before she passes away with her beloved grandmother by her side.
Did Jen predict her tragic final circumstances years ahead of time?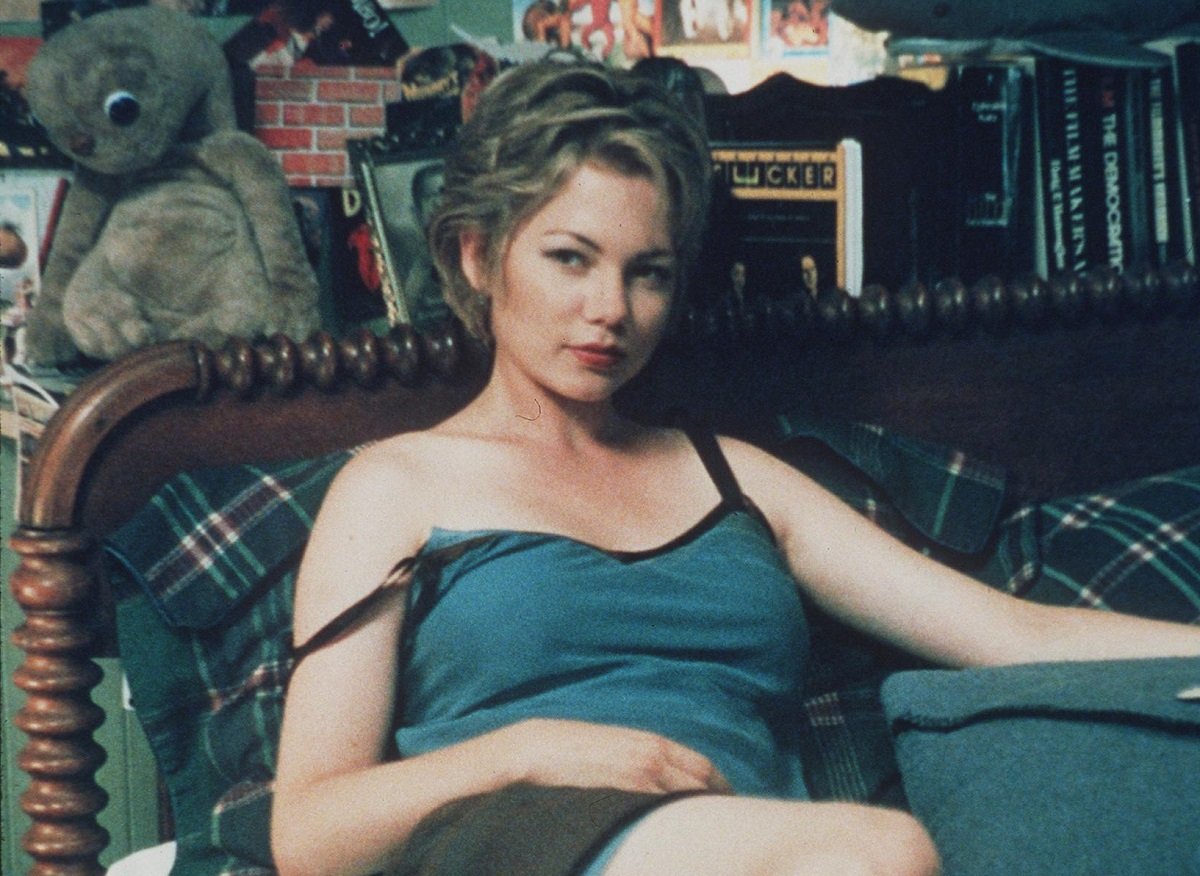 The series finale may have been set years in the future, but did Jen predict her tragic death way in advance? She just may have in a Dawson's Creek Season 3 episode called "Guess Who's Coming to Dinner" when Jen's mom came to Capeside for Thanksgiving.
In true Dawson's Creek style, things get a bit complicated. The topic of Jen's half-sister comes up after Jen discovers her for the first time. Jen's mom explains how she didn't want to tell her daughter about her half-sibling because she was fearful of losing her husband and ending up alone. Jen then speaks the line that may have foreshadowed what was to come. "That's the difference between you and me, Mom," she says. "Because I would rather be alone than in a pathetic, loveless marriage."
This actually hints at what is to come in the future, when Jen is alone and raising her daughter as a single mom. But a the time, the two make up. Jen's mom says that since Jen is "so much stronger" she is not worried at all.
The storyline was similar to Michelle Williams' real life
Even off-screen, Williams experienced some similarities to this situation. The actor ended her relationship with the late Heath Ledger, the father of her child, Matilda. She then raised her daughter alone after her ex-boyfriend died in 2008.
Williams later spoke about missing Ledger, noting that his death wasn't easy. "I always say to Matilda, 'Your dad loved me before anybody thought I was talented, or pretty, or had nice clothes,'" she told Vanity Fair in 2018. Williams also said, "When you're a single parent, and that element of provider and protection is missing, it's scary," which is just what Jen Lindley was experiencing on the show.