'Dawson's Creek': When Do Joey and Pacey Sleep Together?
Though there are numerous relationships that are explored throughout the 128 episodes of Dawson's Creek, Joey and Pacey's love story is certainly one of the most memorable. Total opposites, the pair had an undeniable chemistry that helped them go from frenemies to lovers over the years. Fans of the hit drama are fond of reliving their romantic relationship from start to finish. But how did their love story even begin and when do Joey and Pacey finally sleep together?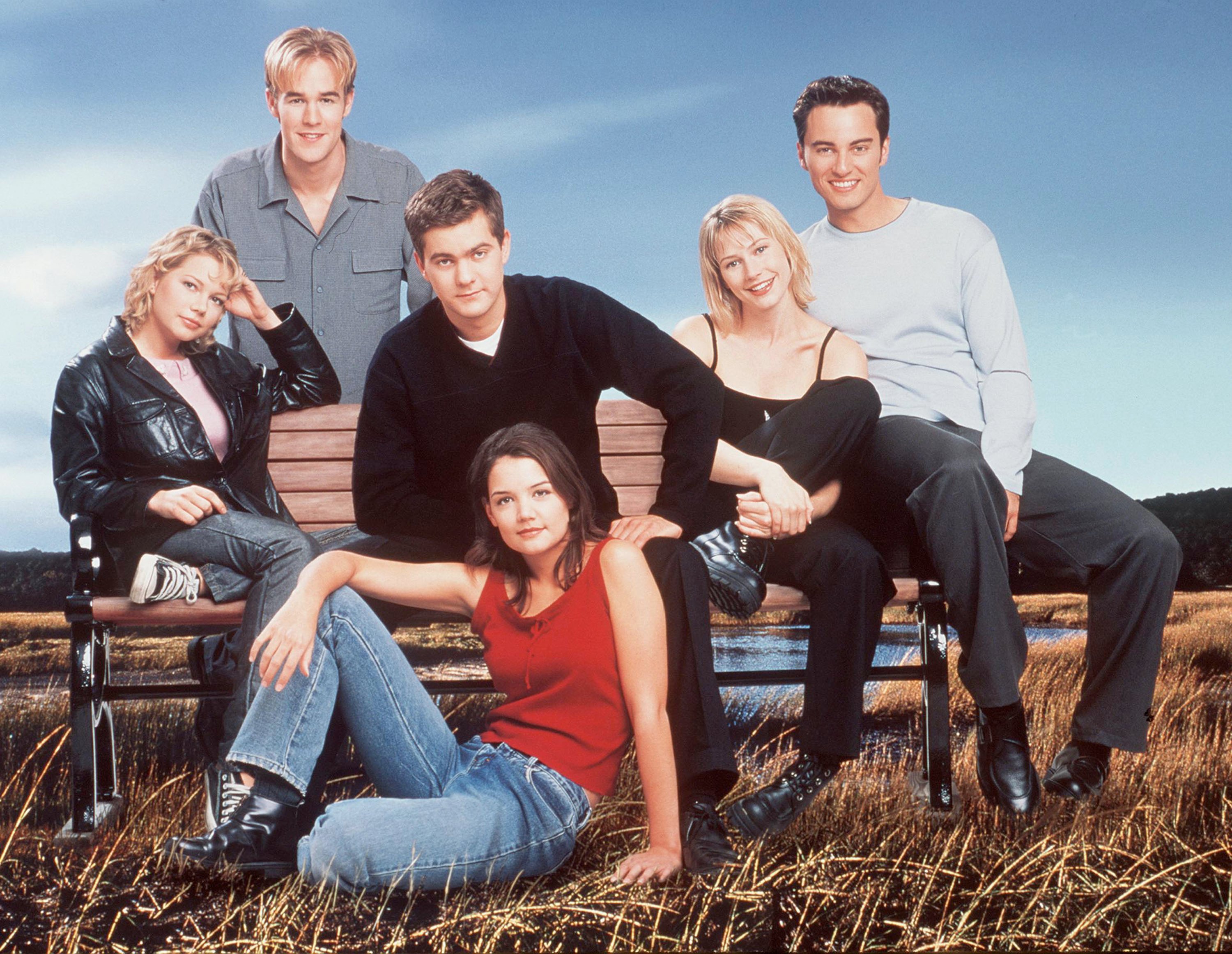 Dawson's Creek fans may be surprised to learn that Katie Holmes and Joshua Jackson (who played Joey Potter and Pacey Witter respectively) are to thank for their characters being paired together. The show was always going to feature a love story between Joey and Dawson, but when Holmes and Jackson were paired for filming during the "Science Project" episode in Season 1, there was simply no getting around their chemistry. According to Kevin Williamson (who created the show) after filming that episode, it was no longer a question of if Joey and Pacey would get together, but when.
'Dawson's Creek' creator credits the cast's chemistry for Joey and Pacey's relationship
"During season one's 'Science Project' Joey and Pacey were paired to do the science project and they had to go and collect samples," the Dawson's Creek creator shared with The Hollywood Reporter "They got wet and had to take their clothes off in the truck and there was that very uncomfortable moment where you could just see how she peeked at him and he peeked at her. They were so nervous with each other. They had instant chemistry. We all saw that and we were like, 'OK, uh, [do we pair them up in] season three? Season two?!'"
And Holmes and Jackson's chemistry wasn't just limited to the small screen. The two actors actually dated in real-life also. Though they didn't date nearly as long as their respective characters, they got along famously even after their split and were able to maintain a working relationship with one another. In fact, Holmes once gushed about her Dawson's Creek co-star in an interview with RollingStone, though she didn't list Jackson by name.
Katie Holmes got candid about falling in love with Joshua Jackson
"I'm just going to say that I met somebody last year," the Dawson's Creek star shared. "I fell in love, I had my first love, and it was something so incredible and indescribable that I will treasure it always. And that I feel so fortunate because he's now one of my best friends. It's weird, it's almost like a Dawson-and-Joey type thing now. He's been in the business so long, and he's really helped me. I respect him as a friend and as a professional."
When do Joey and Pacey sleep together?
While Jackson and Holmes may not have been life-long soulmates, their characters definitely are. But when do Joey and Pacey finally sleep together? Though the pair officially get together in Season 3 of Dawson's Creek, they actually don't sleep together until season 4. In Episode 14 called "A Winter's Tale," the pair go on their senior class trip and share a room together which leads to them sleeping together. Of course, in true Joey and Pacey fashion, there's a bit of fighting before and after the event. But, we're sure fans of the show will expect that from the fiery couple.