'Dawson's Creek': Katie Holmes and Joshua Jackson Split Before Joey and Pacey Got Together
To a generation of teenagers in the nineties, Dawson's Creek was the height of teen television drama. A bridge from 90210 to One Tree Hill and similar series, Dawson's Creek focused on the lives of young teenagers as they journeyed to adulthood. One of the most famous couples of the series, Katie Holmes' Joe and Joshua Jackson's Pacey, was teased for many years. In fact, the real-life people behind it fell in love before they did.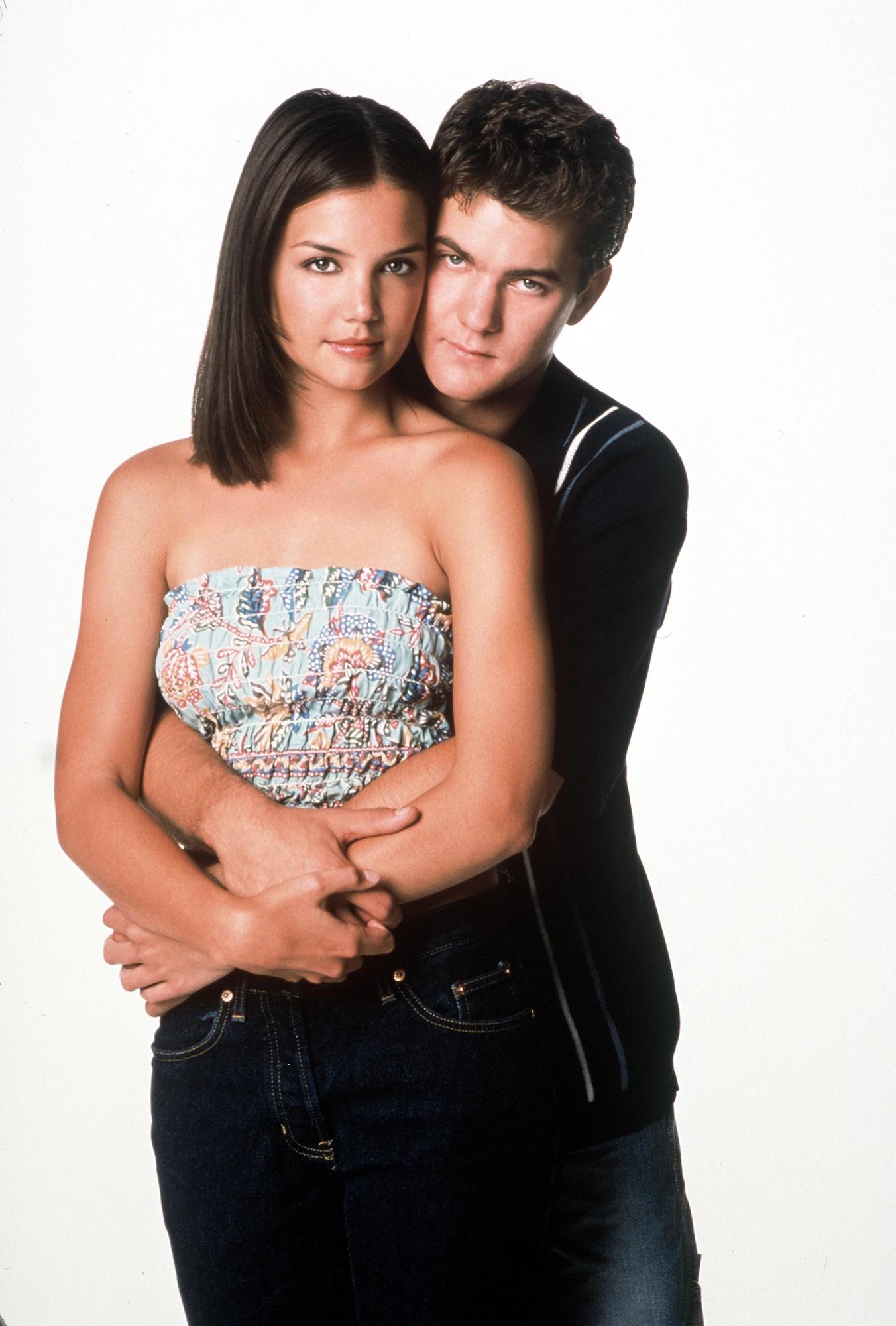 'Dawson's Creek' made Jackson and Holmes famous
As ABC News noted in a retrospective piece., when Dawson's Creek premiered in 1998, Joshua Jackson may have been its biggest draw. While James van der Beek and Michelle Williams eventually became household names, Jackson was already a big deal to many after his starring role in the Mighty Ducks franchise. While he might not have been the show's title character, it helped him get the foot in the door. 
On the other hand, Holmes was coming off her film debut in Ang Lee's The Ice Storm, and while this put her on the map, it was Dawson's Creek that made her a household name. As Pacey and Joey, fans witnessed the pair go from good friends to lovers and everything in between. It must not have been that hard to do. The couple dated for two years and split up before their characters on the show had the chance to kindle anything.
Did Joey and Pacey date in real life?
As Dawson's Creek became an overnight success, Holmes spoke about what it was like to go from a relatively unknown actor to one of the most famous television stars alive. "I had really good luck this past year and I had a really wonderful, amazing experience," the actor said, according to Us Weekly. "I'm just going to say that I met somebody last year, I fell in love, I had my first love, and it was something so incredible and indescribable … I feel so fortunate because [Jackson]'s now one of my best friends. It's weird, it's almost like a Dawson-and-Joey type thing now."
That friendship turned into a romance. The couple started dating as Dawson's Creek became one of the most successful teen dramas in history. Years before Holmes' infamous marriage to Tom Cruise and all the headlines that ensued, she and her fellow child star beau appeared happy before going their separate ways.
Ironically, it wasn't until two years after their real-life breakup that Jackson and Holmes' on-screen characters fell in love with each other. Luckily, they were still good friends and harnessed their past romance to make the couple believable on the screen. Since then, they have gone their separate ways. However, it doesn't mean that their love is necessarily dead forever.
Katie Holmes and Joshua Jackson remain friends
While Dawson's Creek fans would love to see the pair reunite, it's clear this was a young love for the two talented actors. The two actors have celebrated long careers, with Holmes having recently appeared in Ocean's Eight and Joshua Jackson starring in the hit Hulu miniseries Little Fires Everywhere. Since Holmes and Jackson dated, the two have gone on to have many loving relationships in the years since. Katie Holmes has since married, divorced, and dated several other actors. Joshua Jackson is happily married to Jodie Turner-Smith and the two recently welcomed their first child.