'Dawson's Creek': Which of the Main Cast Members Was the Youngest in the Pilot? Katie Holmes Says They 'Grew Up Together'
The hit WB teen drama series Dawson's Creek premiered 23 years ago, on January 20, 1998. The young cast has gone on to star in many other notable shows and films, but all are still fondly remembered for these defining roles. How old were they when Dawson's Creek began?
Dawson's Creek premiered in 1998
Dawson's Creek premiered on the WB in January 1998. The series depicted residents in a small, seaside town in Massachusetts, known as Capeside. Much of the story revolves around the ever-evolving love triangle between three lifelong best friends: Dawson Leery (James Van Der Beek), Joey Potter (Katie Holmes), and Pacey Witter (Joshua Jackson).
Dawson's Creek begins when Jen Lindley (Michelle Williams) moves to town to live with her grandmother (affectionately known as Gran). Throughout the series, others join the central group, including the McPhee siblings, Andie (Meredith Monroe) and Jack (Kerr Smith), and Joey's college roommate, Audrey Liddell (Busy Philipps).
The actors played high school students
The first four seasons of the series are set in Capeside, as the characters attend Capeside High. In Dawson's Creek season 1 and 2, it's their sophomore year. Season 3 is set during junior year, while season 4 shows their senior year and graduation. Season 4 and 5 depict Joey's first two years of college, with the series finale taking place in the future.
The time jump in the series finale set a precedent for many teen dramas to come. One Tree Hill featured a four-year gap between seasons 4 and 5, while Pretty Little Liars jumped ahead five years mid-way through season 6. This not only shakes up the plot but allows the actors to play characters closer in age to them, as was the case for Dawson's Creek.
1 of them wasn't an adult when filming began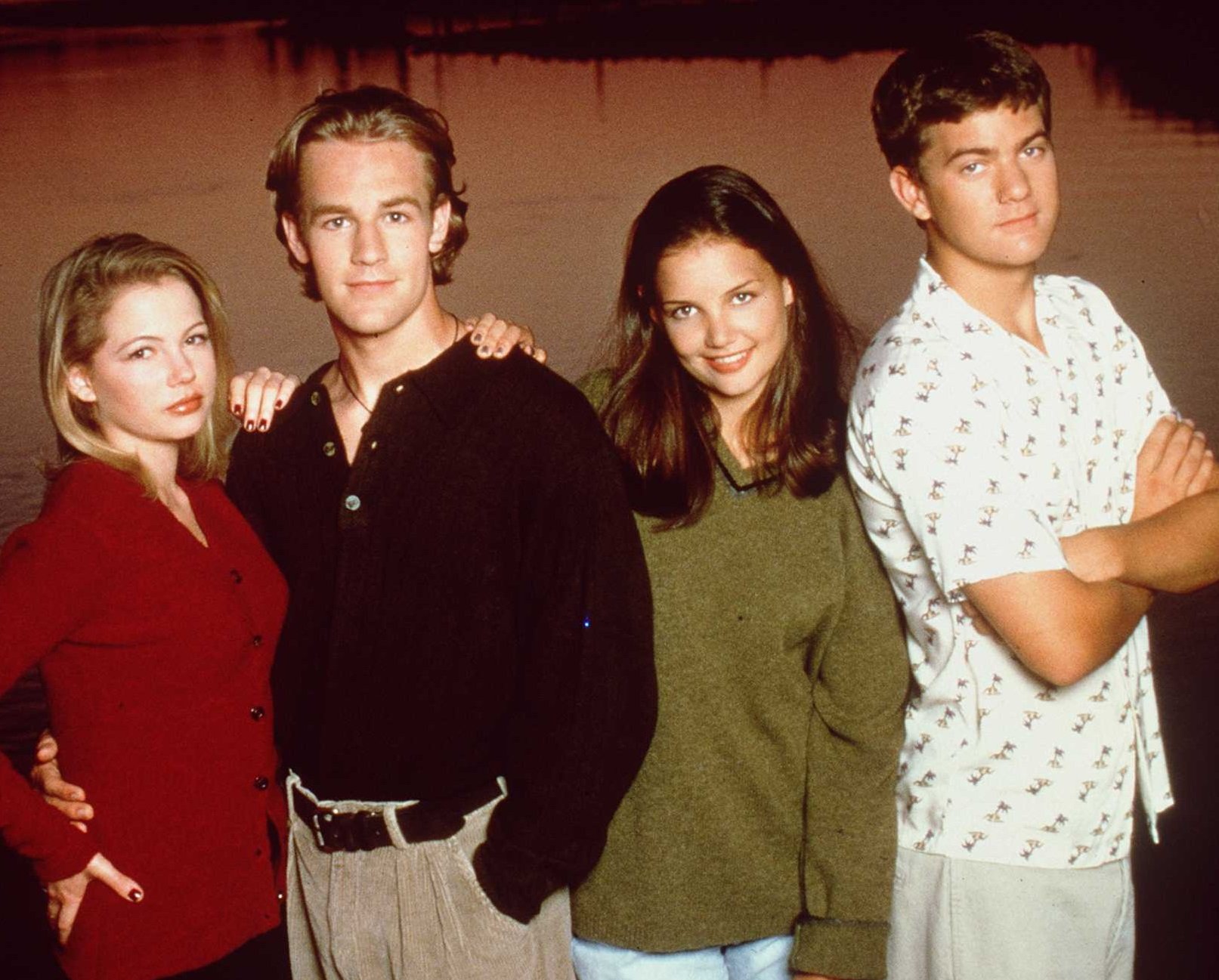 RELATED: 'Dawson's Creek' Revival: James Van Der Beek Already Had an on-Screen Reunion on Another TV Show
"We were babies," Holmes told Jimmy Fallon of shooting Dawson's Creek's pilot episode. She was 18 when they began filming in April 1997, as was Jackson. Van Der Beek had just turned 20. "Michelle [Williams] was 16." Fallon chimed in, "You kind of grew up together." "Yeah," agreed Holmes.
At 18 (and older), Holmes, Van Der Beek, and Jackson were able to film without restrictions. Typically, minors (meaning those under 18) can shoot for a limited number of hours per day. However, Williams became an emancipated minor at 15, finishing up schooling via correspondence as she pursued a career in Hollywood.
Michelle Williams' 'Dawson's Creek' experience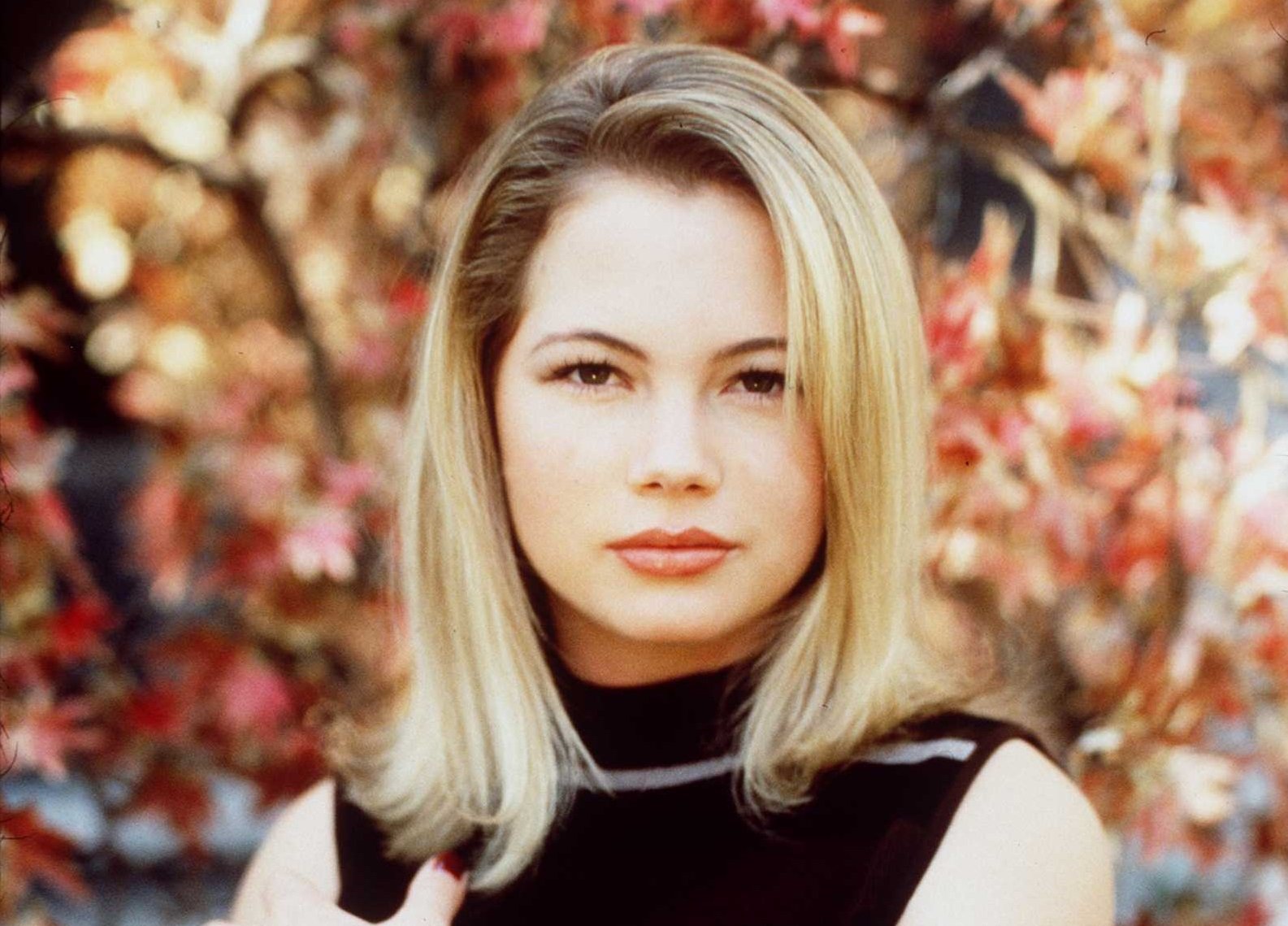 Unlike her co-stars, Williams was about the same age as her character for most of the series. "I was 16 when I started," she told Wonderland Magazine in 2008. "It's a strange record to have of those awkward years. It was a very important time for my personal development."
"When I came onto that show I didn't have any taste or values," she continued. "Doing that show gave me self-esteem and my work ethic. But, weirdly enough, it also gave me some privacy to develop my ideas about who I was as an actress and what I did and did not want to do." After the series, Williams steered away from TV.