'Dawson's Creek': Michelle Williams' Co-Star Might Be Why She's So Accomplished
Kevin Williamson had just finished writing Scream when he found himself at the center of a teenage drama television series. Williamson's childhood and his friends were the inspiration behind the pitch that would end up as one of the most defining moments of his career. The premise of the show centered around a close-knit group of high school-aged friends who lived in a coastal town. The WB first released Dawson's Creek in 1998, and the series became an instant sensation. James Van Der Beek, Katie Holmes, Michelle Williams, Joshua Jackson, and Busy Phillipps were just a few of the talented names and faces that made up the beloved cast.  Take a closer look at Williams' journey on the television series and what her co-star had to say about it.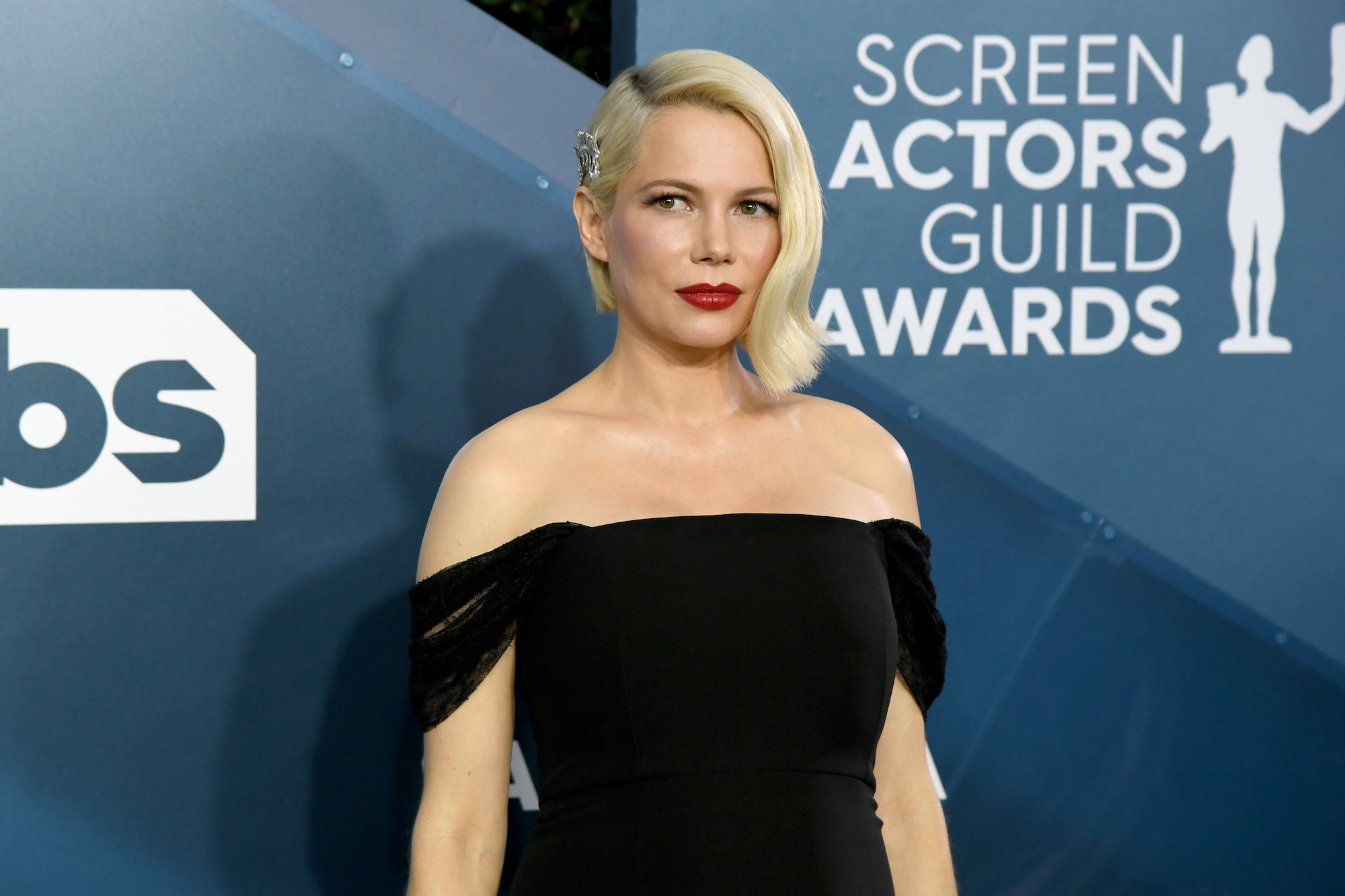 Who did Michelle Williams play on 'Dawson's Creek'?
Dawson Leery, Joey Potter, and Pacey Witter were all friends who grew up together in Capeside, Massachusetts, and from the start, Williams' character is portrayed as a bit of an outsider. Fans and viewers of Dawson's Creek probably remember Williams as Jen Lindley. Her somewhat controversial character moved in with Grams and interrupted the dynamic of the inseparable friend group as they knew it. Her New York background, sharp wit, and bold personality gave her a "bad girl" reputation at times. Sadly, Jen is often remembered for her tragic demise. In the series finale, Williams' character dies from a long health battle. Over the course of six seasons, Dawson's Creek was on the air, Williams was able to capture the complexity of the character. 
What did James Van Der Beek point out about Michelle Wiliams' role on 'Dawson's Creek'?
RELATED: ''Dawson's Creek': James Van Der Beek Saw the Show Going Down Hill In Season 2
Though many people loved and adored the role played by Williams, there was no denying that her character did not receive as much screen time. In the past, Williams revealed how not being as active in the script and storylines led her to feeling inadequate or left out, but, luckily, one of her co-stars was able to change her perspective about this, according to Screenrant.
Williams recalled receiving a script for Dawson's Creek and only being in three pages. Convinced this was a horrible sign, she turned to her co-star Van Der Beek for some comfort and advice. According to HuffPost, Van Der Beek happily explained, "You're going to be the luckiest of all of us. Because you're going to be able to get out unencumbered. You're going to be less identified with this show." This helped Williams keep perspective and using her time to pursue other opportunities, which led her to where she is now. At the time Williams probably had no idea how right her co-star was about her eventual success.
Years down the line, well after Dawson's Creek came to an end, Williams was being interviewed, and she elaborated why she thinks it is a compliment if people are able to forget her character on the series. In the interview, she said, "The outward value of it didn't cloak me — it didn't mean a lot to me to be on a TV show or to be well known. Any of that. I always had this idea of other work that I might like to do or things that I was interested in." 
What roles and awards are Michelle Williams best known for?

Williams probably wasn't thinking about her limited lines in Dawson's Creek when she was nominated for an Oscar for her role as Alma in Brokeback Mountain. She continued to blow audiences away with her award-winning performances in Blue Valentine and Manchester by the Sea. Williams' work has seemed to receive the recognition it deserves, and her fans and followers are excited to see what characters she will take on moving forward. Though Dawson's Creek may have been how the star's journey first started, it definitely was only the beginning.