'Dawson's Creek': Pacey and Dawson's Major Fight Started Behind-the-Scenes
Dawson's Creek started off as a small show and ended up as one of the largest television hit-series. The show that was best known for its coastal backdrop and teenage angst premiered on the WB in 1998. James Van Der Beek, Joshua Jackson, Katie Holmes, and Michelle Williams were some of the talented and young actors who landed lead roles on the award-winning drama. The main characters, Dawson Leery, Joey Potter, and Pacey Witter, were the core group of friends at the center of the show. Dawson's Creek had become an instant success, but that isn't to say there weren't a few hiccups. Find out what behind-the-scenes fight on Dawson's Creek ended up seeping out onto the set.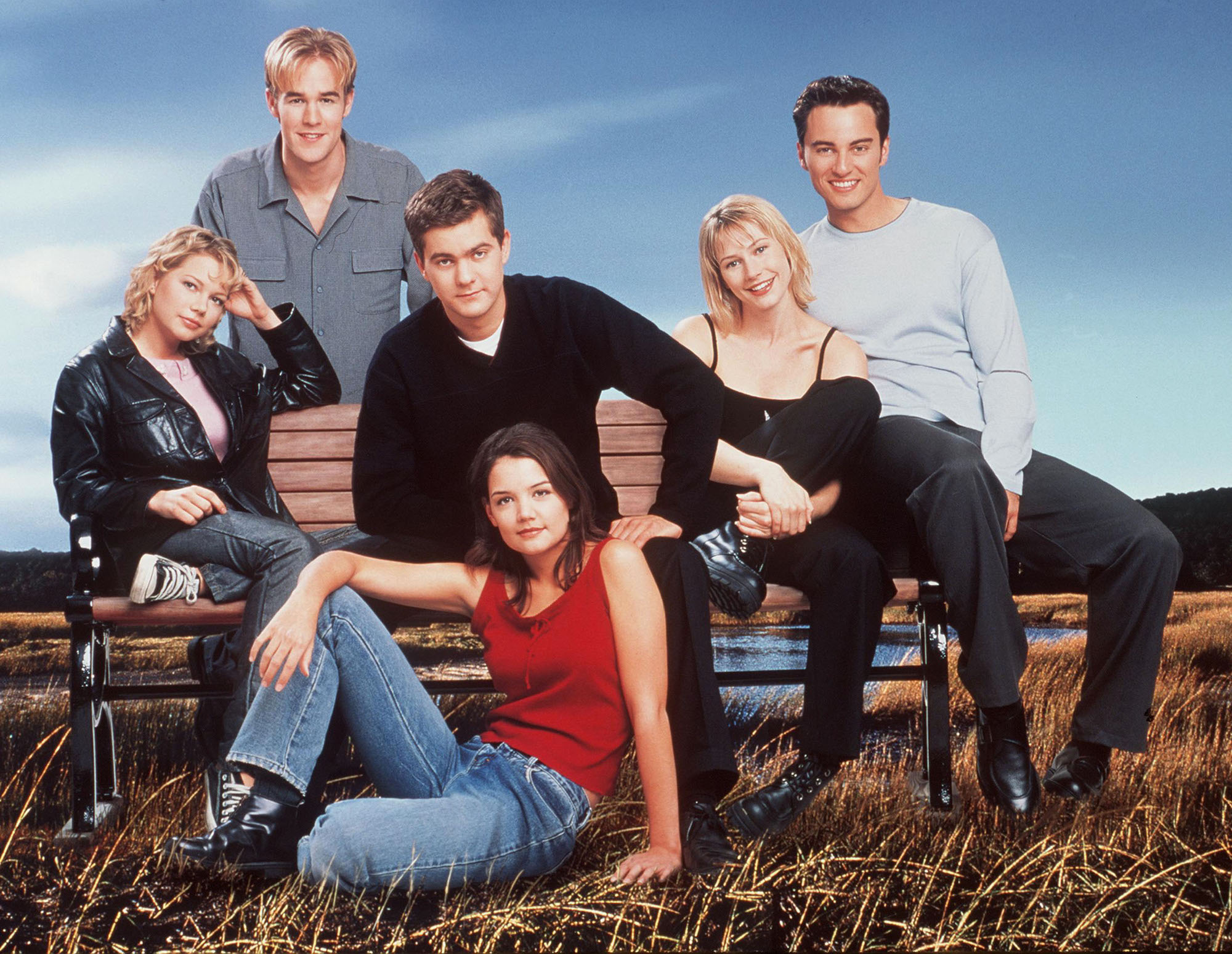 A look back at season 3 of 'Dawson's Creek'
A lot of changes were happening on season 3 of Dawson's Creek. After two extremely successful seasons, Kevin Williamson, the creator and one of the lead writers of the hit-series, decided to leave Dawson's Creek to work on other projects, according to Vanity Fair. As a result, Alex Gansa, a well-known producer and screenwriter, took over for Williamson, and, unfortunately, it didn't go over too well. One writer who was new to the show that season recalls how the set hardly resembled the show that had aired over the past two years. In an interview, the writer explained, "I showed up on the first day, and almost quit. I didn't really understand the stories they were talking about, and it didn't seem like the show I had watched for two seasons. I don't think I said a word for about six weeks." At the time, the feelings were mutual for many. 
Fans and viewers of Dawson's Creek can probably remember Gansa's addition of the character Eve and her tumultuous storyline. The audience and the actors both seemed uneasy and confused about the turn of events the show was taking. It got so bad that Williamson and Jackson went to WB to submit a complaint. After taking some time off, the series returned with a showrunner, Greg Berlanti, who was closely connected to Williamson and his roots. Berlanti was able to salvage the remainder of the season as well as take advantage of some real-life events that were taking place at the time.
What was so ironic about Pacey and Dawson's storyline during season 3 of 'Dawson's Creek'? 
One of the most compelling storylines that Berlanti was able to put into action was the love story between Pacey and Joey. For the first half of the series, much of the audience and viewers suspected and waited for Joey and Dawson to get together. However, when it seemed like they finally had their chance, Dawson chickened out. Since Dawson was trying to take some space from Joey, he turned to his on-screen best friend Pacey to look after her.
Ironically enough, Van Der Beek and Jackson were not very good friends at the time. To take it a step further, it became evident to the cast and crew that the two actors were even having difficulty getting along, according to Buzzfeed. As a result, the writers started purposefully writing scenes without them together. Though this sounds like it could have been a disaster, it actually worked well at the time since Pacey and Dawson's storyline left them at odds a good amount of season 3. 
Are Joshua Jackson and James Van Der Beek friends now? 
A lot has happened since Dawson's Creek came to an end in 2003. Plenty of sources have hinted and teased toward a revival or reunion of the series, but it doesn't seem all that likely. Regardless of the fate of the fictional characters on Dawson's Creek, some people may still be wondering if Jackson and Van Der Beek are feuding or friends. Now that the series, the two seem to have patched up any awkward tensions or disagreements.
Just a few years ago Jackson shared a hilarious joke referencing one of the most iconic and infamous scenes Van Der Beek was known for on the series. Not long after that, Van Der Beek shared a photograph of the two hanging out on Instagram. Fans and viewers might have enjoyed the awkward and authentic tension between the two fictional friends when feuding, but, since then, it seems like all of the drama has been squashed.