'Dawson's Creek': The Real Reason Pacey and Joey Got Together
Whether you ship Pacey and Joey or Joey and Dawson, no Dawson's Creek fan can deny that Joey and Pacey had undeniable chemistry throughout the entirety of the Dawson's Creek series. Spanning six seasons and 128 episodes, the popular teen drama produced one of the best love triangles in TV history. Though the show premiered …
Whether you ship Pacey and Joey or Joey and Dawson, no Dawson's Creek fan can deny that Joey and Pacey had undeniable chemistry throughout the entirety of the Dawson's Creek series. Spanning six seasons and 128 episodes, the popular teen drama produced one of the best love triangles in TV history. Though the show premiered over 21 years ago, fans are still arguing over who Joey should've ended up with. But why did Pacey and Joey even get together in the first place?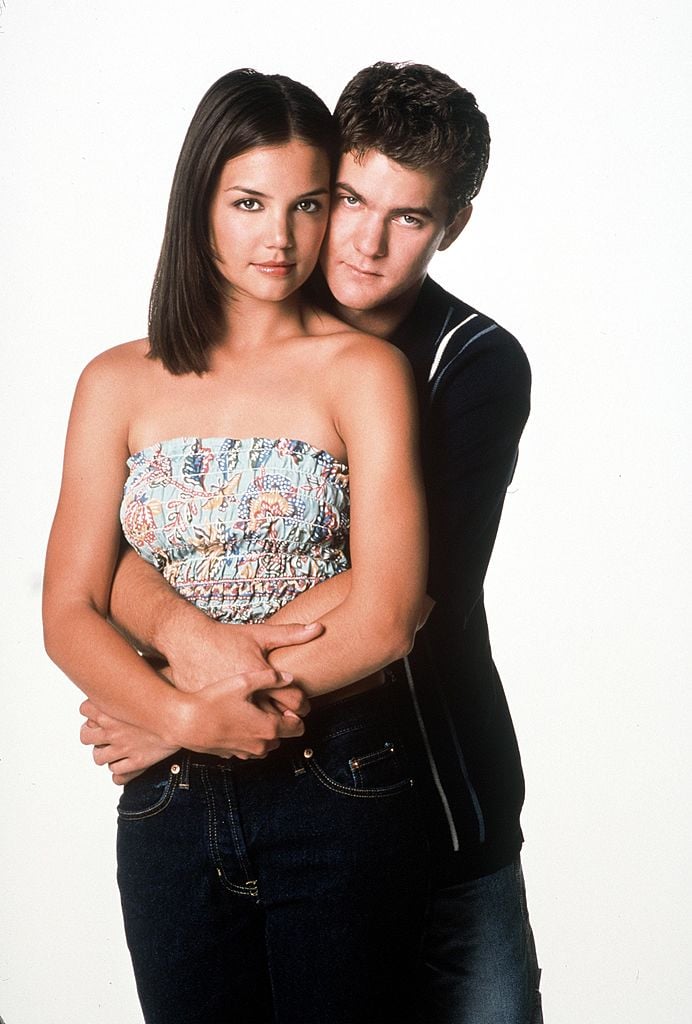 Katie Holmes and Joshua Jackson had undeniable chemistry
Funnily enough, the infamous love triangle was not something that the creator of Dawson's Creek originally planned on. In fact, the writers had no intention of pairing up Pacey and Joey until they saw the chemistry between actors, Katie Holmes and Joshua Jackson while filming the first season. Though Jackson and Holmes had filmed together all season, it wasn't until they filmed "Science Project" that they spent significant time together recording one-on-one.
The episode that started it all
In an interview with The Hollywood Reporter, Kevin Williamson (Dawson's Creek's creator) described the experience of discovering that Holmes and Jackson shared incredible chemistry. "During season one's "Science Project." Joey and Pacey were paired to do the science project and they had to go and collect samples. They got wet and had to take their clothes off in the truck and there was that very uncomfortable moment where you could just see how she peeked at him and he peeked at her. They were so nervous with each other. They had instant chemistry," Williamson recounted.
How the Joey and Pacey love story began
After seeing the chemistry between the couples, Williamson decided that Pacey and Joey had to be paired together. But, he was very strategic about the way in which he went about it. "We all saw that and we were like, "OK, uh, [do we pair them up in] season three? Season two?!" The show was about the soul mate question of Dawson and Joey. We saw that chemistry between Katie and Josh and decided it would be the thing that breaks up Dawson and Joey and that it would come between Dawson and Pacey's friendship. We wanted to be very careful not to sacrifice our characters. If the audience had turned against Joey or Pacey, I would have died. We had to be careful about when we did it," the Dawson's Creek creator confessed.
Ultimately, the producers, along with Williamson, made the decision to hint at a Pacey and Joey future in season two. Then, in season three, they opted to fully invest in their relationship. "We played around with little moments of Joey and Pacey's chemistry in season two. And then I stepped away after the second season and [exec producer/writer for Dawson's Creek] Greg Berlanti and his team, I thought, chose a beautiful moment at which to launch Pacey and Joey [in season three]. It was right when the show needed it and that was the juice that launched us into the second wave of the show," Williamson concluded.
The Dawson's Creek cast members dated in real life
So, Dawson's Creek fans who ship Pacey and Joey have Jackson and Holmes to thank for their favorite couple. The chemistry between the couple was so undeniable that it created an entire relationship. Of course, that chemistry extended beyond the screen also, as Jackson and Holmes dated in real life for about a year. Despite their eventual breakup, the remained on very good terms for the show's duration and are still on good terms today. Now if you'll excuse us, we're going to curl up and watch the "Castaways" episode for our ultimate Pacey and Joey fix.