'Dawson's Creek' Showrunner Once Claimed the Cast 'Made Life Miserable' for Writers
After only one season, the Dawson's Creek cast experience extreme lessons of success and fame. But did the success affect their egos?
When James Van Der Beek, Joshua Jackson, Michelle Williams, and Katie Holmes officially joined the Dawson's Creek cast, they had no idea how much their lives would change. All four actors went from being unknown to be high-profile celebrities whose every move was reported on. In fact, Van Der Beek and Jackson both recalled being chased in malls following a very successful first season of the infamous TV drama.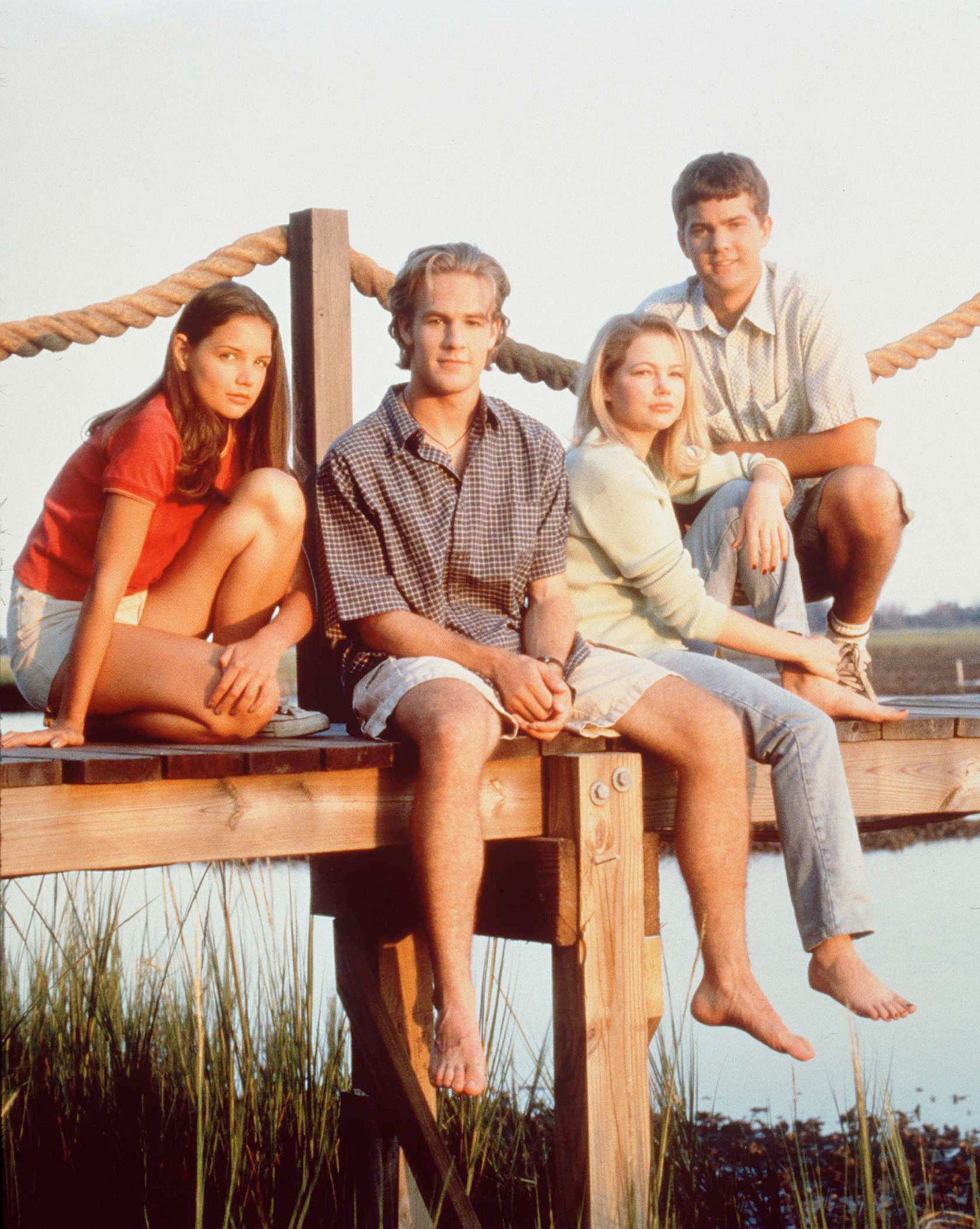 Because the popular teen drama was filmed in Wilmington, NC rather than Los Angeles or New York, the Dawson's Creek cast was shielded from public obsession for the show's first season. But once the show became one of the WB's most successful hits, the attention that the actors received was practically incessant. But did the fame and success get to the actors and inflate their egos?
Tom Kapinos slams the main cast of 'Dawson's Creek'
Back in 2009, Tom Kapinos, who served as showrunner and an executive producer for the show shared that he had a less than stellar time working on Dawson's Creek. "The experience was miserable," he stated at a panel for the Los Angeles Times according to ET Online. "But it was a four-year boot camp. It was like going to TV grad school and learning how to run a television show. Anybody on that show who could make a decision was allowed to run it at some point. I inherited the very awkward college years, and I almost ran the show into the ground. But I learned everything that I needed to know about how to run a show."
When pressed about what made his experience on the iconic show such a challenge, Kapinos cited the Dawson's Creek cast was the root of his issues. "It was the four monstrous actors at the core of it," the showrunner shared. "They were very young, and they got very famous, and they made life miserable for any writer or producer on the show."
Michelle Williams recalls being a part of the 'Dawson's Creek' cast
Though Kapinos didn't give specifics about the way that the Dawson's Creek cast behaved on set, it seems that some members of the cast had a less than stellar time filming the six seasons of the show as well. In fact, in a 2019 interview with Variety, Michelle Williams (who played Jin Lindley) revealed that she had to be convinced to go back to television because her experience on the show didn't allow her to explore creatively.
"Doing Dawson's Creek for six-and-a-half years, while it was an incredible learning experience — we did 22 episodes a year, and you'd be getting scripts at the last minute and you had zero input," Williams shared about what it was like to be a part of the Dawson's Creek cast. "It was a little like a
factory job."
Williams didn't like her lack of input on the show
Williams continued on to share why she preferred doing film to TV for so many years. "Try as I might, I don't think I've done television in between then and now because of a fear of loss of input," the actor added. Clearly, Kapinos wasn't impressed with how the Dawson's Creek cast behaved on set. But who's to say if the other writers and producers on the show had similar experiences.