'Dawson's Creek': The Real Reason Mitch Leery Was Killed Off
Dawson's Creek was a game-changer when it first came out back in 1998. Not only did it capture every aspect of the late '90s and early 2000s in one perfect teen drama, but it also featured teenagers grappling with the kinds of big philosophical questions (and vocabularies) usually reserved for hard-hitting adult dramas.
The show was a hit, making huge stars out of names like Michelle Williams, Katie Holmes, Joshua Jackson, and James Van Der Beek. The supporting characters also had serious acting chops … especially John Wesley Shipp, who played Dawson's dad, Mitch Leery.
Mitch Leery was an important father figure on 'Dawson's Creek'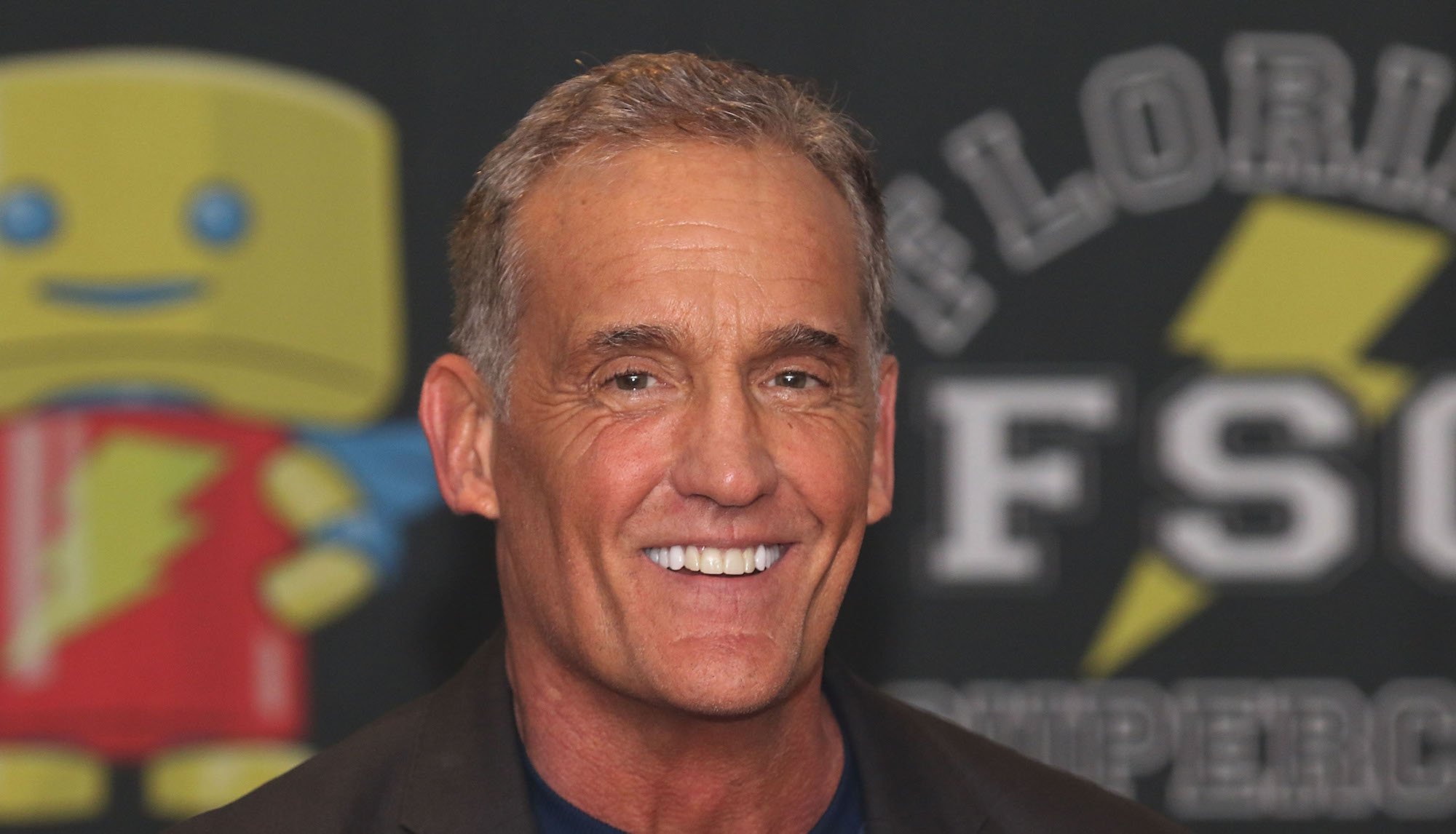 Dawson Leery was the central teen figure on the show — it is named for him after all. And in those early seasons, there was a lot of focus on his parents, too, since he was a teen trying to navigate the world and often turning to his parents for advice. Shipp played Dawson's dad, Mitch, alongside Mary-Margaret Humes, who played Dawson's mom, Gale.
Not only was Mitch Dawson's dad, but he was also a coach and substitute teacher at Capeside High School, so he tended to find his way into the lives of all the teen characters on the show. They saw him as an important father figure to whom they could turn for advice, a sympathetic ear for when they needed someone to hear them out. In fact, in later seasons Mitch actually became the guidance counselor, so it was literally his job to guide them.
Mitch dying wasn't a choice the writers originally had in mind
RELATED: 'Dawson's Creek': Mary Beth Peil Wasn't Nearly As Old As Grams
As the show progressed, the characters naturally did as well. Though Dawson, Joey, Pacey, and Jen were all fairly young teens when the show started, they evolved as characters and need more developed and involved storylines as their characters aged.
As Screenrant notes, Shipp realized his role on the show would probably become smaller over time since there would be fewer and fewer reasons for Dawson (or any of the others) to be seeking him out for fatherly advice. Mental Floss reports that he was none too happy with that idea and intentionally asked for more money than he could get when it was contract renewal time.
Not wanting to pay so much, the show's writers and producers found a way to let Shipp leave the show — by having Mitch Leery drop an ice cream cone while driving down the road one night, causing a fatal accident. Shipp agreed to this, as he thought the young adults on the show weren't getting interesting or complex enough storylines and thought it would be good for the younger characters' development for him to be killed off. Writers later called the way he died a "disaster," according to Buzzfeed.
Nonetheless, it became a crucial plot point for the series
Even if it wasn't part of the original plan, Mitch's death ended up being an important turning point in Dawson's development as a character. This gave the writers the opportunity to create new challenges and obstacles for Dawson and the others to overcome, ultimately propelling the show forward in ways that arguably helped it stay on the air for as long as it did.
Up until that point, Dawson's life had been largely free from tragedy, and he was able to move through life with relative ease. But following his father's death, Dawson faces unfamiliar troubles. For instance, Dawson develops anxiety attacks after his father's accidental death. Dealing with his anxiety is a major point in his story arc toward the end of the series, so Mitch's death helped facilitate another aspect of Dawson's character progression that wouldn't have been there otherwise.
Ultimately, both the show and the characters progressed after Mitch Leery passed
With the parents mostly out of the picture, the show had time to look at its younger characters in a new light — as the adults they had become.
Fans stuck around to see these more advanced storylines play out because they had watched the characters grow up together and wanted to see how their lives would turn out. Had Mitch Leery survived, the younger characters might have turned out differently had their father-figure remained in the background ready with advice. With this, fans watched as their beloved group of New England friends faced tragedy head-on and learned to cope with strife. That couldn't have happened with Dawson's dad hanging around in the background, so it's ultimately a good thing for the show's legacy that he didn't stick around.