'Dawson's Creek': Who Did Dawson End Up With?
When people think of Dawson's Creek, they recall the characters portrayed by James Van Der Beek, Joshua Jackson, Katie Holmes, and Michelle Williams. But they also remember the love triangle involving Joey (Holmes) and her best friends Dawson (Van Der Beek) and Pacey (Jackson). And they remember her final choice, perhaps not that fondly. 
In the end, Joey chose Pacey when many fans had been shipping her and Dawson. But as it turns out, the show's creator even surprised himself with the final choice. 
The premise of 'Dawson's Creek'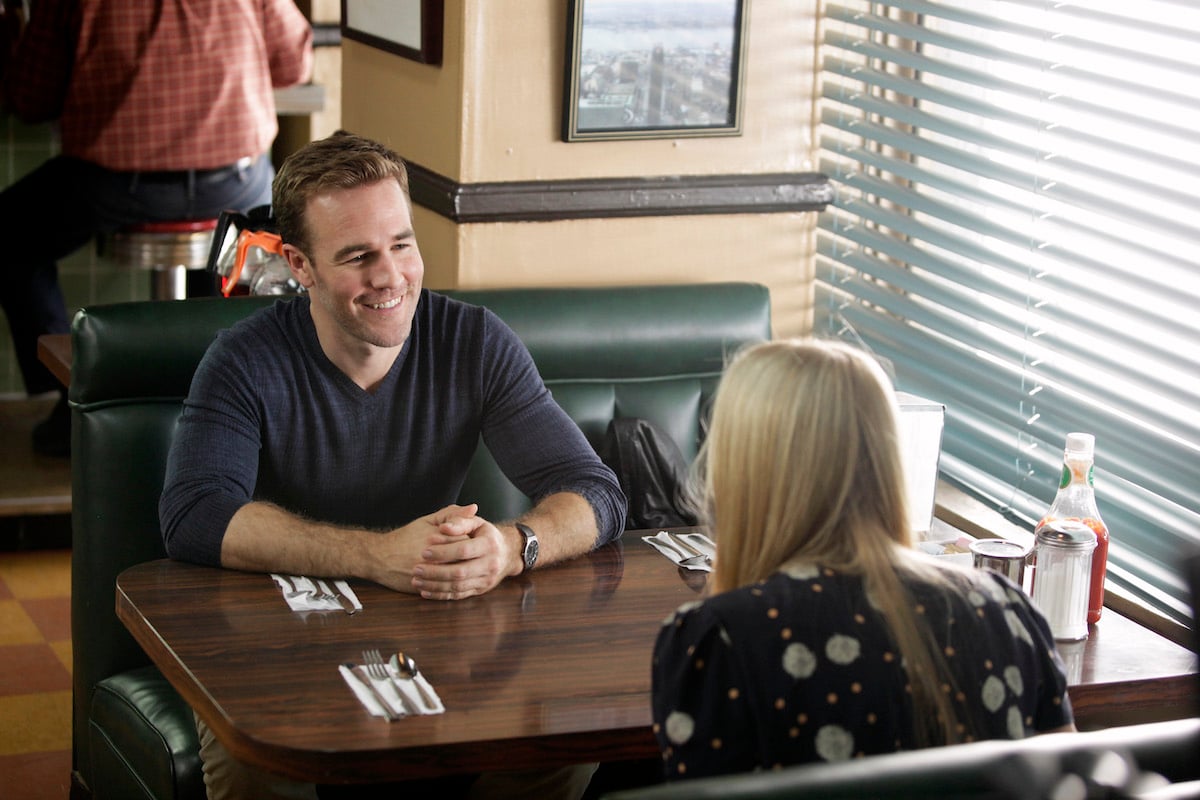 Created by Kevin Williamson, Dawson's Creek was based on the writer's experiences growing up near a creek and aspiring to be a filmmaker. Williamson was enjoying some notoriety in the mid-1990s, having sold the script for the deconstructionist horror movie Scream. That flick hadn't come out yet. But he told the Hollywood Reporter the following: 
"I started talking about growing up in North Carolina on a creek with my video camera, filming movies in the backyard and wishing to be Steven Spielberg. I just kept talking: it was about me and my friends. Paul (Stupin, a TV producer)  said, 'I like that. When you work that out, come back and pitch that to me.' I went home and stayed up all night long and wrote this 20-page outline."
However, the show didn't have an easy road. He initially pitched it to Fox, which rejected it because the network's hit teen drama Party of Five (with Scream star Neve Campbell) had begun to struggle, and execs didn't think they needed another. Eventually, Dawson's Creek ended up at the WB, where the sounds of Paula Cole's "I Don't Want to Wait" became a prelude to weekly romantic longing. 
Why did Joey choose Pacey?
Over time, one of the show's main drivers became the Joey/Dawson/Pacey love triangle. Joey loved both, but many viewers assumed she would choose Dawson, who seemed like her soulmate. After all, the show was called Dawson's Creek, and it couldn't leave the title character romantically bereft, could it?
Alas, it did. But an analysis on CBR.com proposes that choice makes sense if you really think about it. "However, it couldn't be Dawson because, to him, Joey was a crutch to prop his career up. He grew petulant and jealous when he couldn't 'get the girl,' and it was all because of how he put true love up on a pedestal, marking her as this prize to attain," the article reasons. On the other hand, Pacey loved Joey for who she was. And that proved ideal in the end. 
The writers, too, initially thought Dawson would be the choice, but in another Hollywood Reporter story, Williamson explained, "This isn't what the show set up to be. Maybe that's where it started, but it evolved, and it ended up as something else. I wanted it to be a twist on the teen genre but also wanted it to be surprising, honest, and real and say something about soul mates and what soul mates can be. That's why we did it that way."
What happened to Dawson in the end?
Although Dawson didn't get the girl, he realized his dream of becoming a screenwriter. The finale saw him producing and writing a show called The Creek. Pacey and Joey phoned to congratulate him on his success. 
As for Van Der Beek, he appeared in other TV projects, ranging from One Tree Hill to Dancing With the Stars, after Dawson's Creek ended. However, one might argue he's best known for the "Dawson crying" meme. Williamson continues to work mostly in TV, having developed The Vampire Diaries, The Following, Stalker, and Tell Me a Story.