'Dawson's Creek': Why Was Andie Cut out of the Series Finale?
Though there were plenty of polarizing characters in the six seasons of Dawson's Creek, Andie McPhee was, perhaps, the most divisive member of the main cast. Though her character starts off relatively lovable, a series of questionable decisions led fans to have contrasting opinions about her. Choices like cheating on her PSATs, cheating on Pacey, and failing to support her brother, Jack, when he first came out certainly didn't endear Dawson's Creek fans to Andie.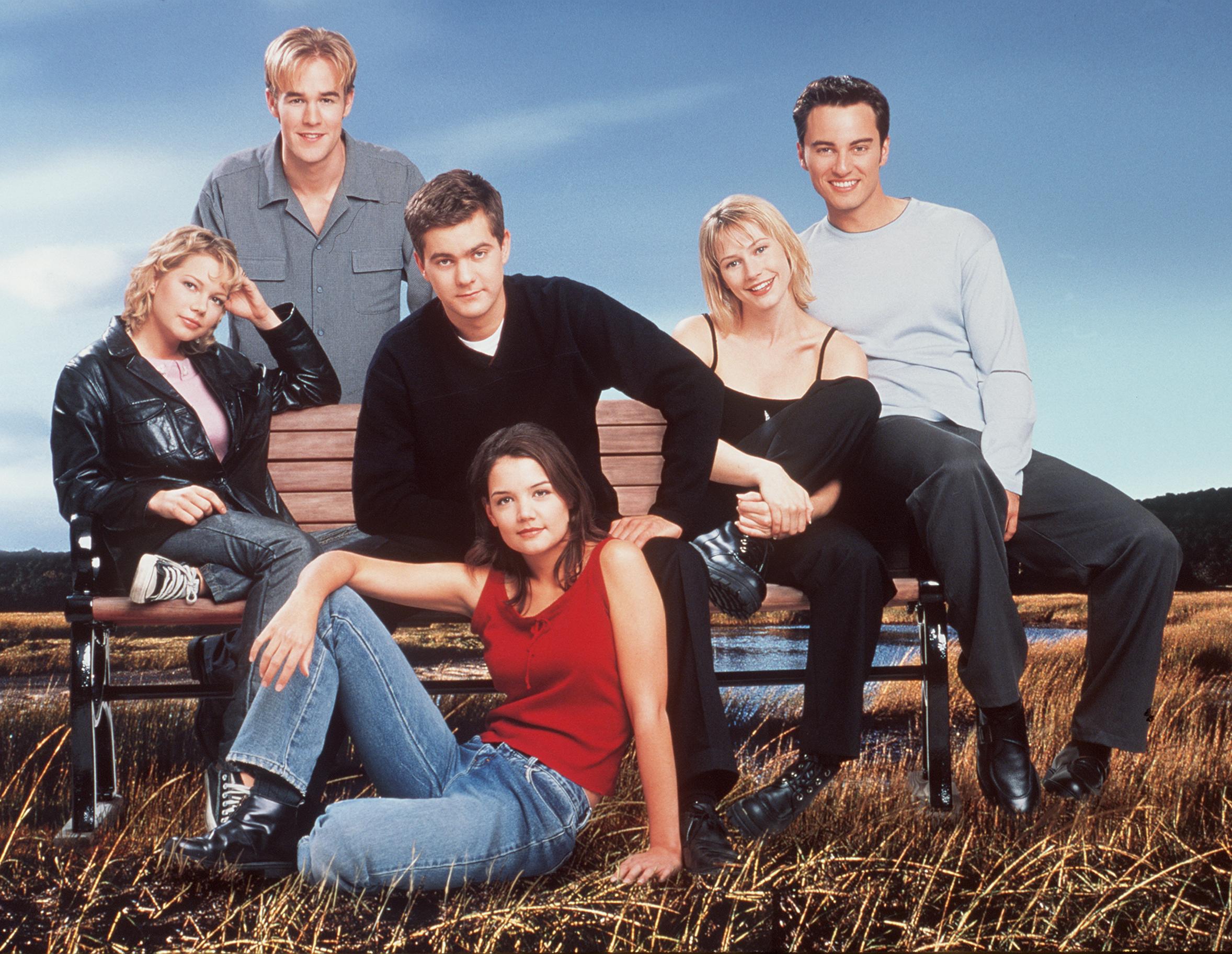 Though Andie wasn't one of the "core four" characters that Dawson's Creek premiered with, she had a huge role from the time that she was introduced in Season 2 until her ultimate exit in Season 4. But what was it like for Meredith Monroe to come into a show a season late when the cast had already bonded? At 29, Monroe was much older than most of her fellow actors. Still, she quickly got close to her castmates even though Katie Holmes initially gave her a hard time as a joke.
Meredith Monroe reflects on joining the cast of 'Dawson's Creek'
"I got there and Josh [Jackson] and James [Van Der Beek] were amazing, Michelle [Williams] was amazing, but Katie totally gave it to me," Monroe recalled about her Dawson's Creek tenure in a 2018 interview with  Entertainment Tonight. "[Holmes] said, 'Oh yeah, you know we had somebody come in last year and they were going to be a new series regular, but we got rid of them after one or two episodes.' I was like, 'What?' She said, 'I'm just kidding! What do you want to drink?' and I was like, 'Oh my god, my heart just stopped. Gimme a second!'"
During the reunion interview, Monroe also shared that she felt very fortunate that Dawson's Creek filmed in Wilmington, North Carolina rather than New York or Los Angeles. The actor added that the cast was able to truly bond and become a kind of family. But if Monroe loved playing Andie so much, why was she booted off the show?
Why was Andie written off the show in Season 4?
In a separate conversation with Entertainment Tonight Kevin Williamson, who created Dawson's Creek, insinuated that Andie got written off the show because the writers didn't know how to save her character or take her in a different direction. This saddened Williamson, so when returned to write the series finale, he knew there was an opportunity to redeem her character. He ended up writing a scene where Andie, who is completing her doctoral residency, visits Jen in the hospital. She also has a scene with Pacey where he is able to express how much she, as his first love, meant to him.
"I wasn't thrilled with the way Andie left the show because I really loved that character when she first came on," the Dawson's Creek creator shared. "And by the time she left, everyone hated her. I didn't think the audience needed to turn against her the way they did. That's why I wanted to bring her back for the series finale."
Why was Andie edited out of the 'Dawson's Creek' series finale?
Williamson was able to bring back Monroe to film the scenes. Unfortunately, due to time constraints, Monroe's scenes got completely cut out of the series finale. However, the scenes with Andie are included in the DVD version of the finale for fans of Dawson's Creek who are clamoring for some resolution and justice for Andie's character.