'Dawson's Creek': How Much Younger Is Joshua Jackson Than the Actor Who Played Pacey's Teacher, Ms. Jacobs?
Actor Joshua Jackson rose to prominence on Dawson's Creek. Today, many still think of him as the young teen who slept with his teacher during the first season of the hit teen drama on the WB. Here's a look at the age difference between Pacey and Ms. Jacobs compared to that of the actors who played them.
Joshua Jackson starred in 'Dawson's Creek'
Jackson portrayed Pacey Witter in Dawson's Creek. Like his best friend Dawson and on-again, off-again love interest Joey, Pacey grew up in Capeside. He scrapes by in school and takes on various jobs, from deckhand to stockbroker, before eventually becoming a successful chef and restaurant owner.
Going into Dawson's Creek, Jackson was the most experienced of his young co-stars, having starred in the Mighty Ducks film franchise. Since the series ended, he's continued to succeed on the small screen, starring in Fringe, The Affair, and the miniseries Little Fires Everywhere.
Pacey slept with his teacher, Ms. Jacobs in Season 1
RELATED: 'Dawson's Creek': Pacey Makes a Joke About Joey That Joshua Jackson Later Used To Compliment Katie Holmes
In the Dawson's Creek pilot, Pacey meets a woman named Tamara Jacobs. He knows that she's older than him, but she doesn't realize just how young he is until they meet again — in his high school sophomore English class, which she's teaching. She rejects his advances at first, but both are attracted to the other.
Pacey keeps his romance with Tamara a secret from everyone at first. But it gets out, and Tamara faces legal ramifications. Pacey denies the whole thing publicly, and she's safe. But Tamara decides she needs to leave Capeside anyway, and they end their romance. Tamara comes back briefly in Dawson's Creek Season 2, and they share a final kiss.
The storyline was based on real life
Needless to say, the storyline brought "a lot of criticism." In fact, creator Kevin Williamson told The Hollywood Reporter in 2018 that it was "the only flake we ever got" from the network. "Jamie Kellner, who was the president of The WB at that time, didn't say we couldn't do it," he noted.
Apparently, Kellner was happy that the Pacey-Ms. Jacobs story ended after a few episodes. But Williamson doesn't regret its inclusion. "I wouldn't change it because it served its purpose and it was based on a storyline from my own childhood," he said. However, he added, "If I was writing the show today I probably would not have it in the story."
Jackson was legally an adult when he filmed his scenes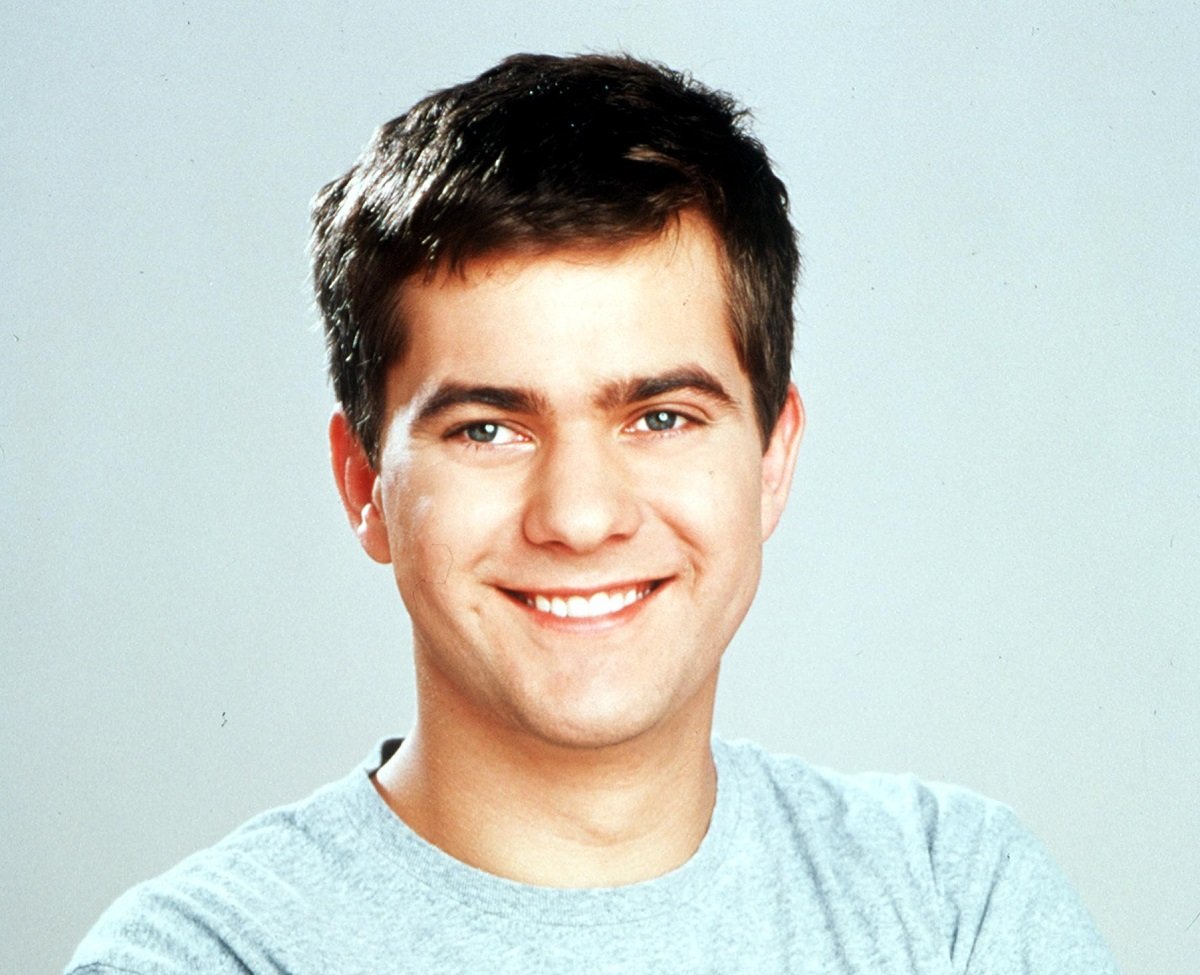 In Dawson's Creek Season 1, Pacey was 15 years old. He turns 16 in the season 2 episode "Crossroads," just two episodes before Jackson shares his last scenes with Leann Hunley. Tamara skates around her age for a while, but it's eventually revealed that she's 36 — meaning she's 21 years older than Pacey.
Legally, these kinds of problems didn't exist behind-the-scenes, but the age difference gap was even wider. Jackson was 18 when filming the Dawson's Creek pilot in 1997 and turned 19 that June. As for Hunley, she turned 42 in February 1997, making her 24 years older than her co-star in those romantic scenes.