Dax Shepard and Kristen Bell Have an 'Ingenious' Way of Explaining Sex to Their 2 Daughters
Kristen Bell is the mom all of us wish we had growing up. The mama bear is brutally honest with her two young daughters, and she believes in teaching them from an early age how to be strong, confident women. On a recent episode of his podcast, Armchair Expert, Dax Shepard and guest Gwyneth Paltrow talked about the "ingenious way" his wife Kristen Bell talks to their kids about sex. Keep reading to learn more about her approach, which puts consent first.
Shepard and Bell have a very honest way of raising their kids
The forward-thinking parents started dating in 2007 and welcomed their first child, Lincoln, in March 2013. Shepard and Bell got married in October 2013 at the Beverly Hills courthouse, and the following year Delta was born. The girls are now 8 and 6 years old.
The power couple made a commitment to one another that they would be totally transparent as parents. In 2018, Bell told Us Weekly, "We decided when we had kids to be very, very honest with them and never sort of spin a fairytale, even if it's about hard subjects."
The Good Place actor told Us Weekly that her first attempt at talking to the kids about sex didn't go very well. She revealed that she told them, "Well, mom has a vagina and dad has a penis, and there's sperm, and an ovum, and then they connect, and it makes a baby." Bell admitted, "Truly, by the second sentence, they had walked outside."
Dax Shepard opened up about how Kristen Bell explained sex to their daughters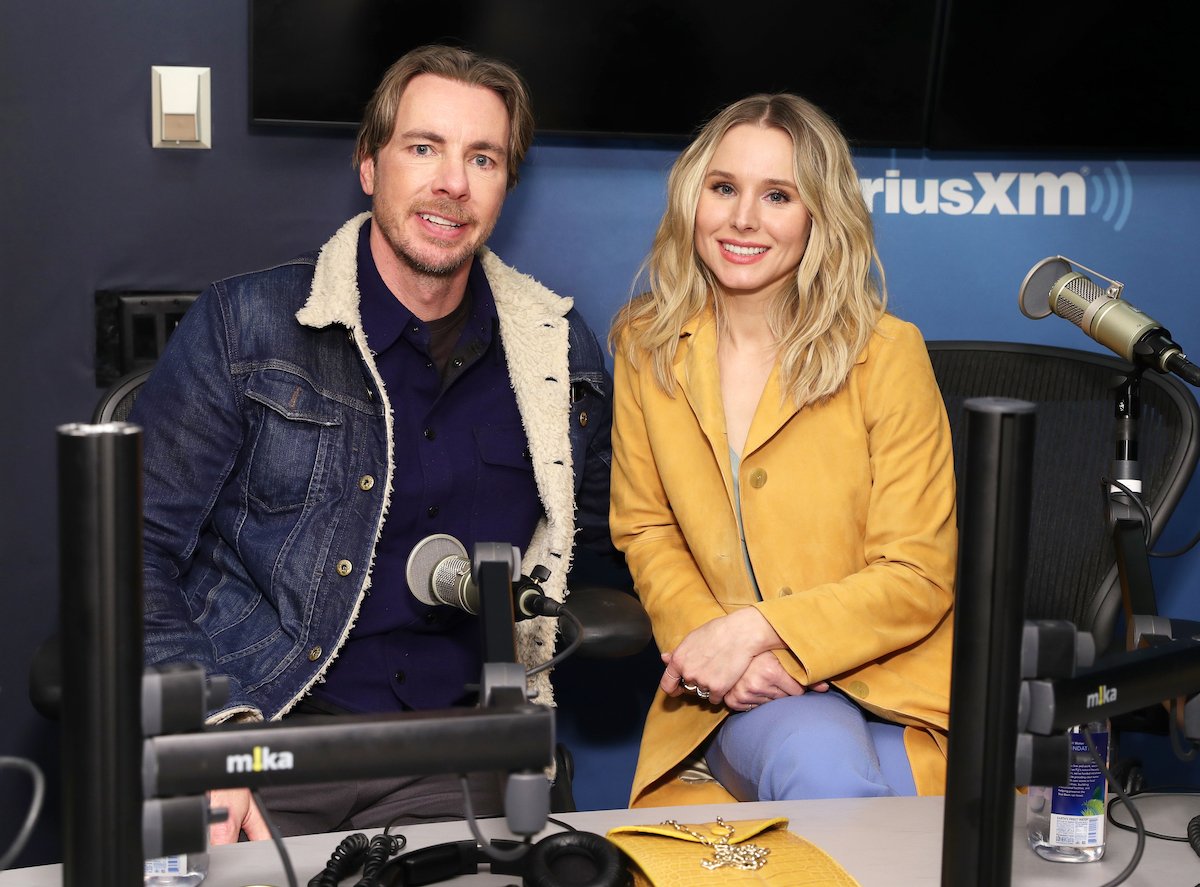 Now that the girls are a little older, they seem a little more open to the conversation. Shepard said on his podcast that when his wife describes sex to their children, she says, "And then the woman takes the man's penis and puts it in her vagina."
Shepard acknowledged that he loved this approach, explaining:
"Right away it's like, you're in charge of this, you will decide to put this in your vagina, not the man puts his penis in your vagina."

Dax Shepard
Scary Mommy noted the Bless This Mess star was "clearly proud of his wife for framing the conversation in a sex-positive way that puts consent front and center."
Bell is not afraid to tackle difficult subjects with her daughters
It isn't the first time the Michigan native has tackled difficult subjects with her children. Last year, the Family Game Fight! host talked with Channel Q, saying she "will raise anti-racists."
Bell said that during the Black Lives Matter protests, she showed her daughters images of what was happening in her home state "where there were white people yelling in the face of cops, holding guns and nothing was happening." She then showed them pictures of people "sitting on the ground protesting peacefully, being tear-gassed." The mother of two said together as a family they "had a very honest, hard, uncomfortable conversation."
Being honest and open with kids is not always easy. Showbiz Cheat Sheet previously reported about an interview Bell had on The Late Show with Stephen Colbert, during which she recalled a time when her sister had come over to watch the kids. As she and Shepard were walking out the door, her talkative older daughter nonchalantly asked them, "Uh, are you going to do a sex?"
The CHIPS actor offhandedly replied, "We'd love to, but it's illegal publicly. Bye!" As her husband closed the door, she realized, "We've talked to her about what sex is, but we've never talked about us doing it."