Dax Shepard's Mental Health Advice to Kristen Bell: 'Live Your Life in Honor of the Suffering That Happens in the World'
Kristen Bell and Dax Shepard seem to walk a fine line between the two extremes of private celebrities and those who bear it all. They keep their children out of the spotlight and maintaining a relatively normal day-to-day existence while also being incredibly open about their personal quirks and struggles.
One area where the pair has been quite open is in their public discussion of mental health. Both have told the world about their own personal struggles and paths to recovery, and they promote acceptance of mental health needs as a way to normalize the conversation.
Dax Shepard and Kristen Bell are transparent about mental health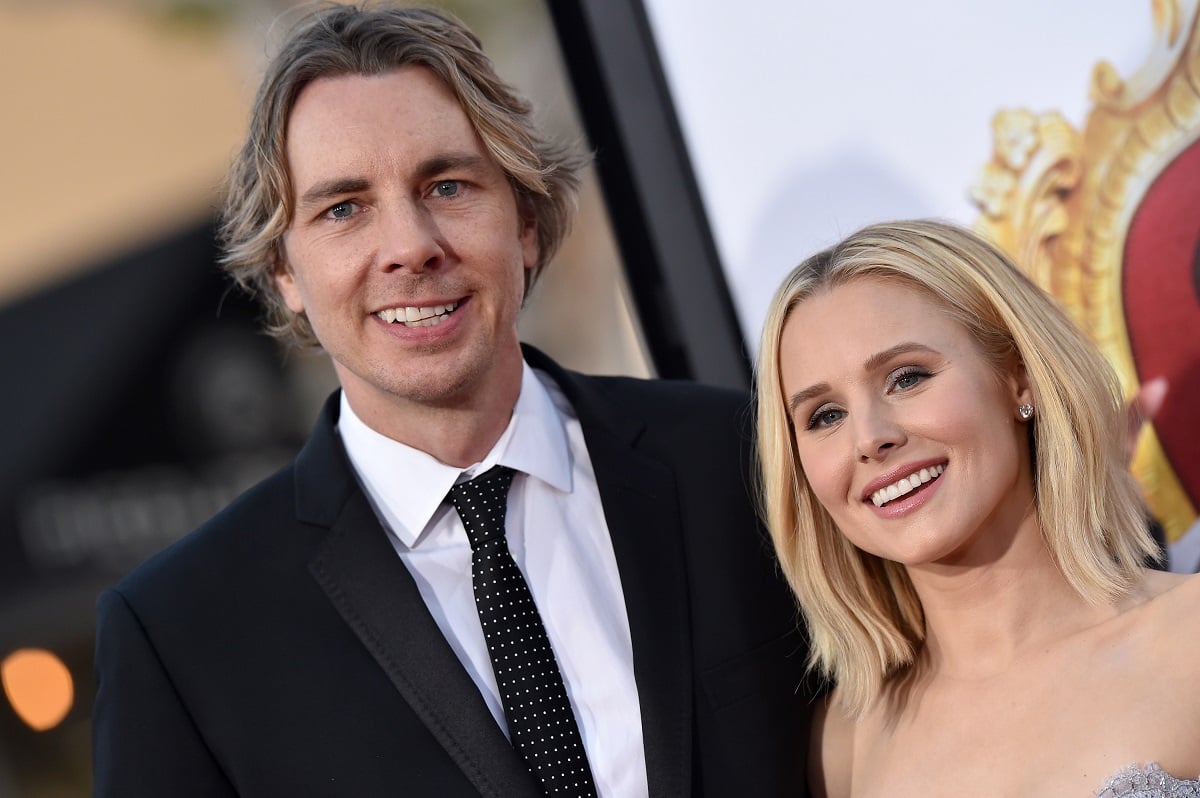 Shepard and Bell are each famous in their own right. Shepard is best known for his work on television series like Parenthood and his podcast Armchair Expert, which is full of notable guests who chat about life's deep topics — and some of the shallow ones, too.
Bell, meanwhile, has been a force on television for years. She starred in the noir hit Veronica Mars before going on to voice the mysterious titular character in Gossip Girl. Bell also provided the voice for Anna in Frozen. She recently starred in the comedy The Good Place.
In addition to their individual fame, the married couple has a following around their dual celebrity presence. They're very open about their marriage, and Bell has served as a guest on Shepard's podcast multiple times to talk about the challenges they face in an open and honest way. Many of those conversations include mental health discussions. While Bell talks about her anxiety and depression, Shepard shares his past drug use.
Global crises have triggered anxiety for Bell
The coronavirus (COVID-19) pandemic has not been an easy time to be a human. Kristen Bell found herself drawn to the spiral of news stories like so many of us. "I have trouble distinguishing between my emotions and someone else's emotions, and that's not a compliment to myself," she told Self. "That's a very dangerous thing to toy with."
Eventually, this spiral was impacting Bell's ability to be present in her own life. Shepard stepped in to call her out on it. "Either get up and donate money or donate your time or do something to help, or take that story in, give it some love, and come out here and be a good mom and a good wife and a good friend and live your life in honor of the suffering that happens in the world," he told her.
Bell was initially angry at her husband's take on her struggles, but she realized he had a point. The star has since told fans about her dark times, calling her bubbly persona not "the whole story" and urging anyone else who is struggling to just get up and do the next thing.
Bell has supported Shepard's recovery
It seems that Bell and Shepard trade off roles when it comes to having each other's backs. When Shepard relapsed in 2020, Bell was a vocal defender of him and made it clear she would be there to support his recovery. Bell's unwavering support helped him get back on track when a motorcycle accident coupled with his dad's hospitalization turned out to be a perfect storm for trouble.
Bell and Shepard certainly aren't the only celebrities dealing with their mental health, and their willingness to be open and honest about the work it takes to be okay has provided blueprints for their fans to follow as well.
RELATED: Kristen Bell's Parenting Strategies During a Pandemic Include Riddles, Laundry, and Bob Ross
Related post url: