Dax Shepard's Name Was Actually Inspired by a Famous Book Character
Dax Shepard and his wife Kristen Bell are one of Hollywood's most adorable couples. The pair are very outspoken about their relationship and parenting, even though they never show their children's faces. Shepard's name is very unique, and he has made sure to extend the same courtesy to his children. But where does the celebrity get his name from? Find out.
Dax Shepard's name isn't a stage name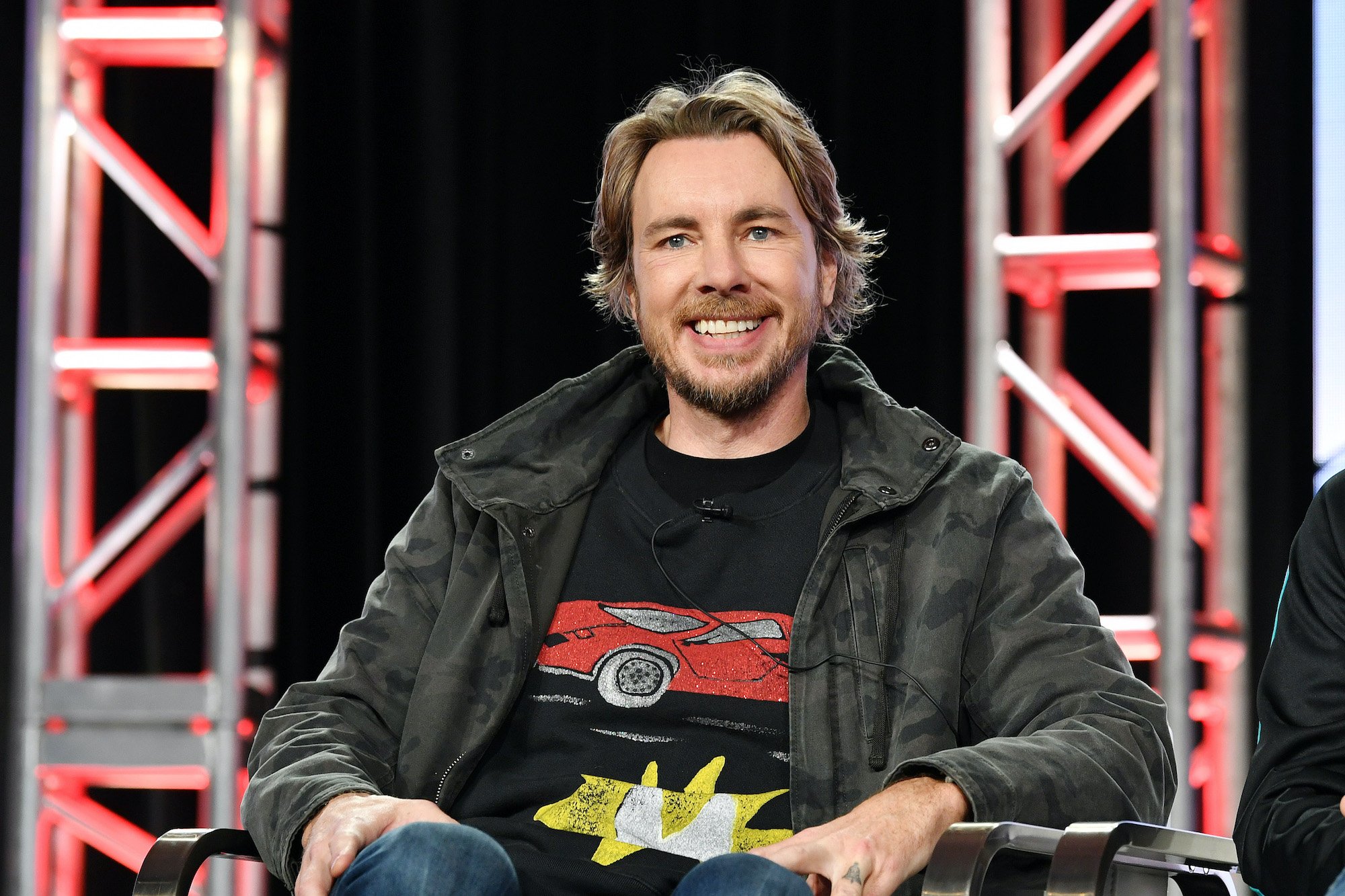 Celebrities are known for adopting stage names to appeal to a larger audience, honor someone in their lives, or for the sake of changing a name. One of the most famous actors who adopted a stage name is Fast and Furious actor Vin Diesel, whose real name is Mark Sinclair.
Although Shepard's name sounds unique and something from a movie, it is, in fact, his given birth name and not a stage name. The actor made the revelation when a fan asked him about the origin and backstory of his name. According to Diply, Shepard's mother chose the name Dax after reading a book by Harold Robbins titled The Adventurers.
The book details the life of a character named Diogenes Alejandro Xenos or Dax, a wealthy playboy protagonist who turned out to be a family man instead. Dax watches as his family is tortured, raped, and killed by government troops. He is sent to Europe to rebuild his country but ends up rebelling and becoming an outlaw.
Shepard gave his children unique names as well
Shepard met his wife Bell at a birthday party thrown by a mutual friend. They didn't begin dating until late 2007, after Shepard made most of the effort. The pair announced their engagement in 2010 but delayed their wedding in favor of same-sex marriage. After the ban on same-sex marriage was lifted, Shepard and Bell got married in October 2013.
The two welcomed their first daughter in March 2013. The pair named their first child Lincoln which Shepard agrees is "very masculine." (the couple named their daughter Lincoln after President Abraham Lincoln and the car brand which Shepard happens to own.) Bell gave birth to the couple's second daughter Delta in December 2014, who, as E! Online points out, put the Frozen actor in labor for 33 hours.
Shepard went on The Ellen DeGeneres Show in 2015 and explained how he and his wife arrived on their daughter's unique name Delta. He revealed that they settled on the name as a joke between him and Bell. The Parenthood actor said that a friend of his teased him through text referencing their first child's name, asking what they would name their second one.
He recalled the text saying, "Ooh great! What's this one going to be? Navy Seals? Delta Force? Green Beret?" The Armchair Podcast host explained that as he read the text aloud to his wife, he echoed his friend's suggestion to name their child Delta adding both their names to it, and it stuck.
Bell is bummed about her daughter's name and the pandemic
The COVID-19 pandemic seems to constantly evolve with each passing day, and the presence of the variants makes it a more damning reality. While naming their second child, Shepard and Bell would have never imagined that their precious baby would have the same name as a viral illness ravaging the world.
In an episode of the We Are Supported By… podcast, Bell got real about the unfortunate coincidence of her daughter sharing a name with the Delta variant. When asked about her thoughts about the coincidence, The Good Place actor said, "it's a big big bummer," but hopes that the variant won't be as strong as the original coronavirus.
The mom-of-two noted that even though the name issue is a big deal, her daughter Delta is only four years old, so "she's impressed every time" at the mention of her name.