'Days of Our Lives': Baby on the Way for Ben and Ciara?
Ben Weston (Robert Scott Wilson) and Ciara Brady (Victoria Konefal) have become Days of Our Lives' new super couple. Ciara is a member of the prominent Brady family, and Ben's a reformed bad boy. Although they may not seem like a good match, the two bring out the best in each other. Like many couples, Ben and Ciara have been through challenges that kept them apart. But with the two back together, they're ready to embark on the next big chapter in their lives.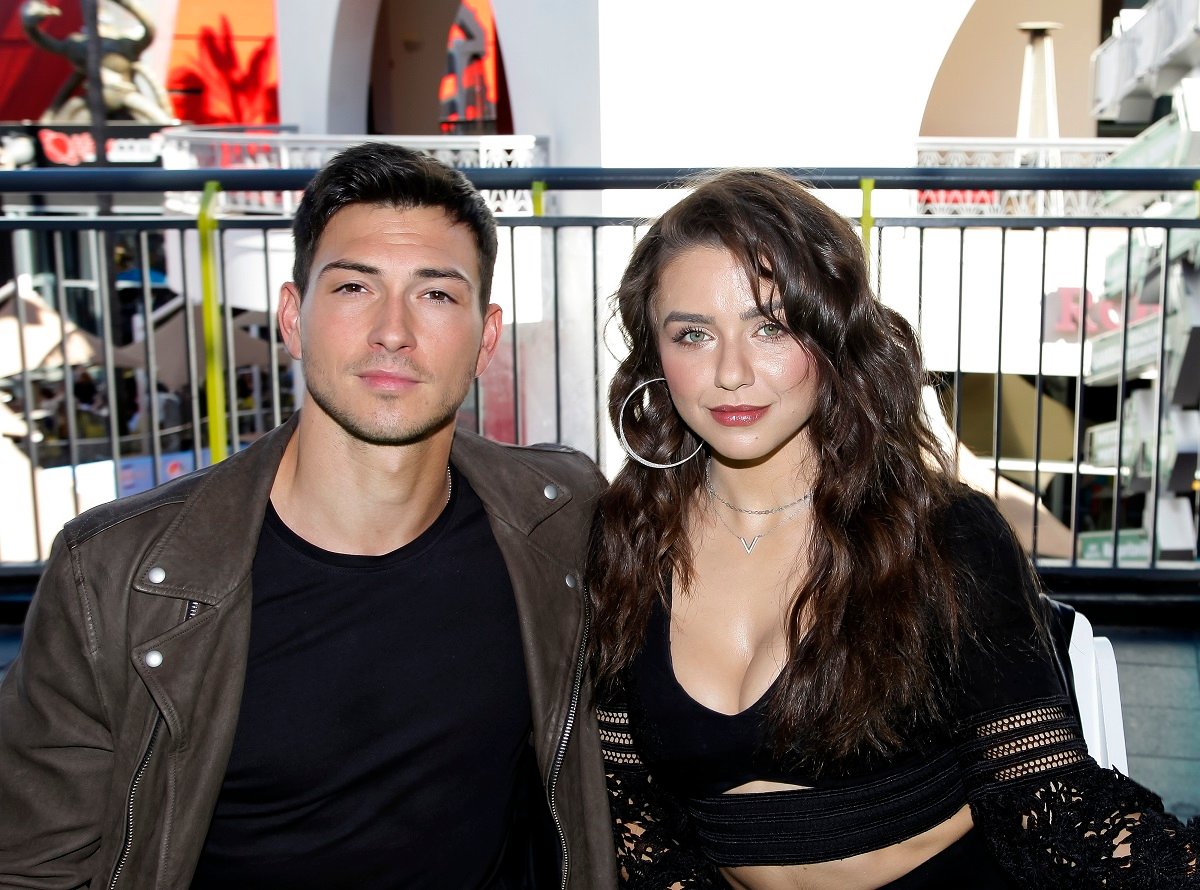 Ciara Brady and Ben Weston ready to become parents on 'Days of Our Lives'?
Ben and Ciara's relationship faced a huge challenge earlier this year when Ciara lost her memory during an explosion. An amnesic Ciara had no recollection of her time with Ben and ended their marriage to be with Theo Carver (Cameron Johnson). But the storyline had a happy ending, with Ciara getting her memory back.
The couple reaffirmed their love for each other by marrying in a small ceremony. Their romantic reunion continues when they head off on a honeymoon. During their trip, Ciara and Ben discuss their future, which leads to Ciara dropping a bombshell.
Ben Weston unsure if he wants children
According to Soaps.com, Ciara tells her husband she wants a baby. Of course, Ben is caught off guard by his wife's revelation. Although Ciara is ready for them to start a family, Ben will be hesitant toward the idea.
Days of Our Lives fans know about Ben's past, including his rough childhood with his father, Clyde Weston (James Read), and Ben's transformation into a killer. Although Ben was a bad person due to his crimes, writers rehabilitated his character. His relationship with Ciara is one of the reasons this former villain has become a fan favorite. Although fans are thrilled about the prospect of a Cin baby, Ben's reluctance will dampen their enthusiasm. Given the character's history, one can understand why Ben doesn't want his genes passed down to his children.
Ciara Brady and Ben Weston's disagreement over children leads to problems
Based on the upcoming previews, it seems like the honeymoon will soon be over for Ben and Ciara. Fans knew it was only a matter of time before more drama ensued in the couple's marriage. Their disagreement over children is going to be a huge problem moving forward.
Ben loves Ciara and would do anything for her, yet he doesn't know if he wants to be a father. Meanwhile, Ciara will continue to express her desire to have a baby with Ben. If the couple wants to stay together, one will have to budge when it comes to this big decision. Will Ciara convince her husband to change his mind? Or will Ben's reluctance lead to her sacrificing her dream of motherhood?