'Days of our Lives: Beyond Salem': Eileen Davidson Had a 'Hoot' Reuniting With Lisa Rinna (Exclusive)
Eileen Davidson is one of the most iconic soap stars having roles in The Young and the Restless and Days of our Lives. In the latter, Davidson originated the role of Kristen DiMera and is returning to portray her in the Peacock limited series, Days of our Lives: Beyond Salem. Davidson will reunite with her former The Real Housewives of Beverly Hills co-star Lisa Rinna and Showbiz Cheat Sheet talked to the star to get all the details about her comeback.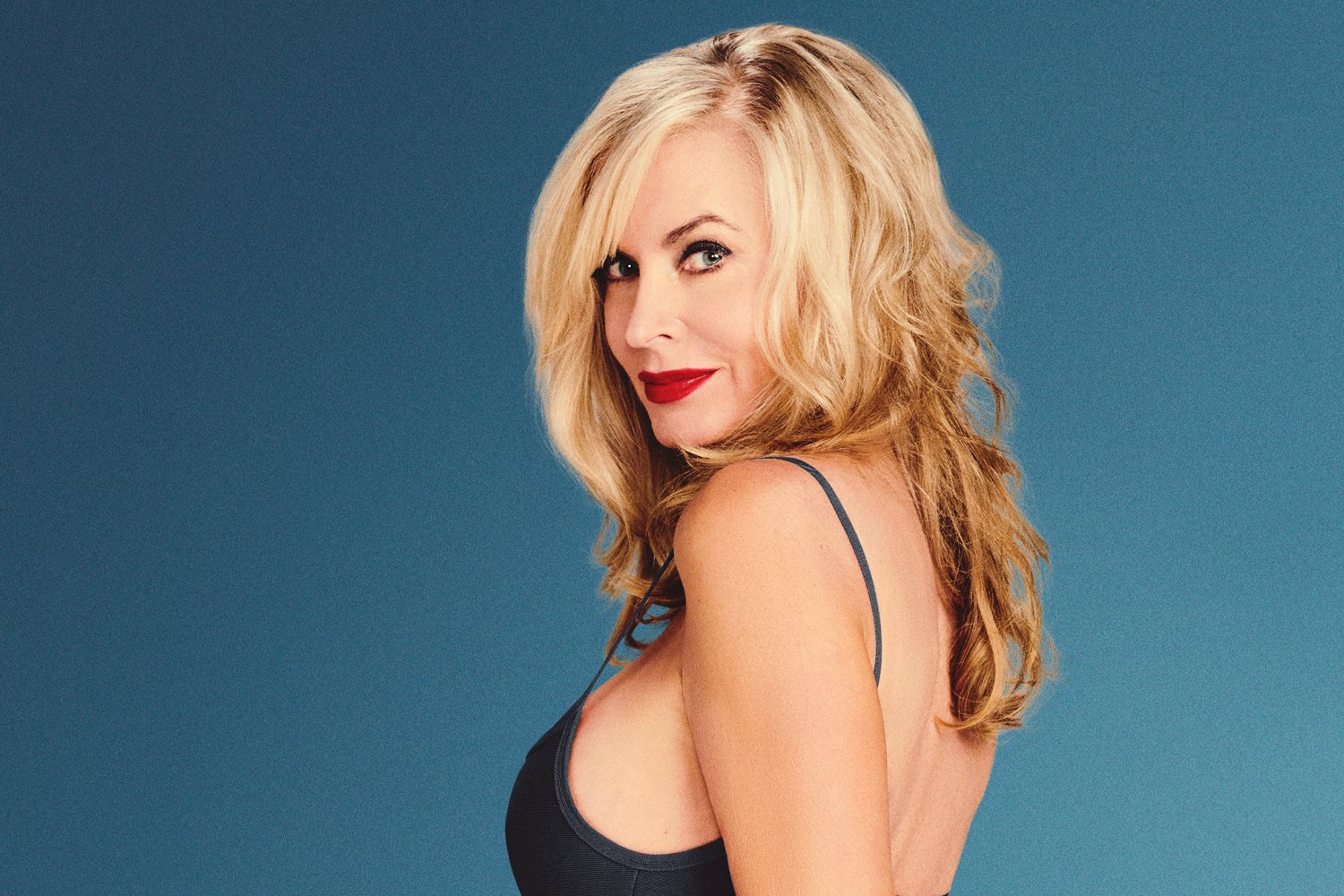 Eileen Davidson talks about reuniting with Lisa Rinna
Davidson and Rinna both joined RHOBH in season 5 of the Bravo reality series. Both stars also had a history as they both starred on Days of our Lives during the same time period. Fans will get to see these two icons together once again when they share screen time for Days of our Lives: Beyond Salem streaming on Peacock.
"I got a phone call from the executive producer and he just said they were going to be doing a spinoff of Days and it was a standalone five-part miniseries," she told us about how she joined the project. "I thought, 'Well, this sounds intriguing.' I told him to send me over some details and then followed up with a text and said, 'Oh, by the way, Lisa Rinna is in it.' I was like, 'Oh my God, it's gonna be fantastic.'"
Davidson's Kristen DiMera would be reunited with Rinna's Billie Reed which was sure to be a big treat for fans.
"We haven't worked together as actresses in a really long time. So it was really kind of effortless and great chemistry. Just a big hoot. I think everybody's been a really really enjoy it."
Davidson also revealed that sadly she didn't get too much tea on The Real Housewives of Beverly Hills because they were so busy shooting the scenes and there was not enough time.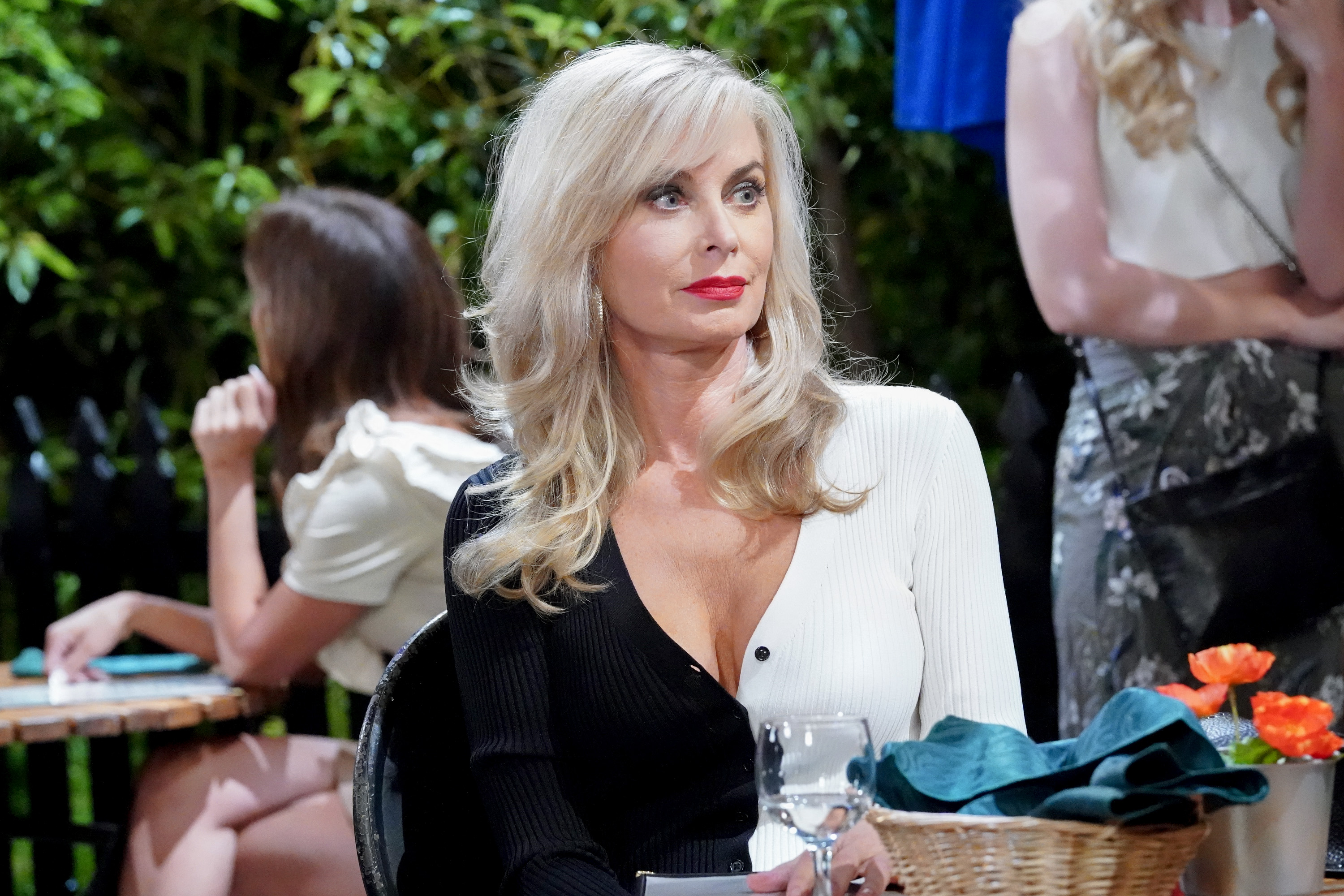 RELATED: 'WWHL': Eileen Davidson Shades Lisa Vanderpump After Quitting 'RHOBH'
Eileen Davidson gives details about shooting 'Days of our Lives: Beyond Salem'
The rhythm of shooting a daily soap opera is intense and the actors are pros when it comes to being camera-ready to film their scenes. Davidson is a multi-awarded Daytime Emmy recipient and it was business as usual for the iconic star.
"It was shot in the same studio and the same set," she revealed. It was pretty much the same format."
Davidson also said that she took "a couple of days" to shoot her appearance as they "usually do an episode a day."
"But they were combining a lot of different themes and stuff," she added. "You pretty much committed to all of your scenes in a day or two and they would just get you in and get you out."
After all these years Davidson says that her character "hasn't lost her flair" and "she's just as spicy as she usually is."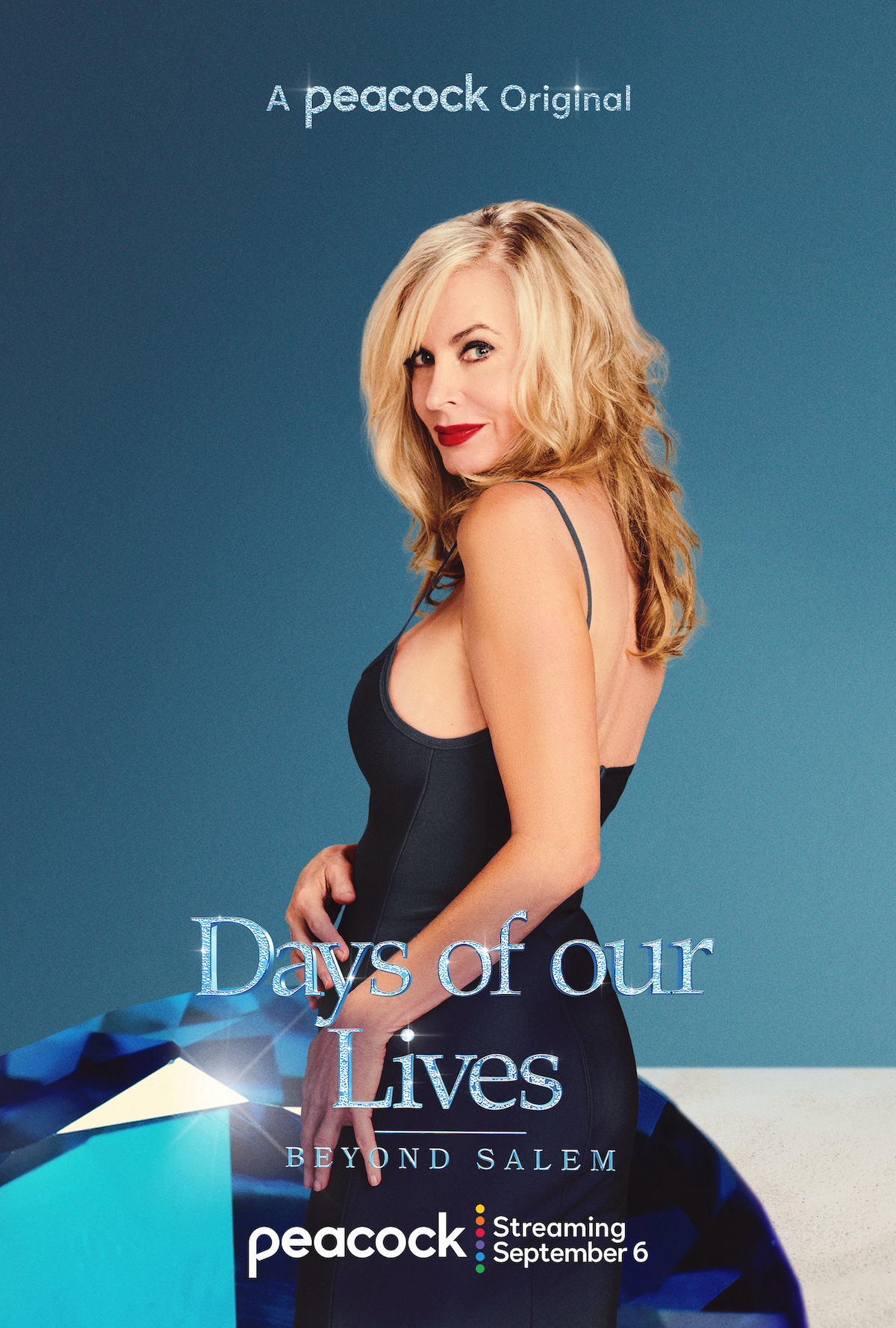 RELATED: 'RHOBH': Lisa Rinna Slams Trolls and Defends Erika Jayne After Receiving Death Threats
With this new limited series on Peacock, some new fans might get invested in the characters and follow them on the daytime soap.
"I think this is the perfect opportunity to [have] people who haven't watched before. [It's] kind of the same thing but it's also different and unusual, and it stands alone. So you don't need to have watched it before to enjoy it now. And there are things that are in this that would never be in Days of our Lives," she explained.
Days of our Lives: Beyond Salem is streaming now on Peacock.