'Days of Our Lives': Bo Brady's Heavenly Return
Days of Our Lives fans are in for a tearjerker when Bo Brady (Peter Reckell) returns. Bo is one of Salem's famous rebels turned beloved heroes. Viewers followed his journey from 1983 until his departure in 2015. Now they'll be seeing him again when Bo makes his triumphant comeback.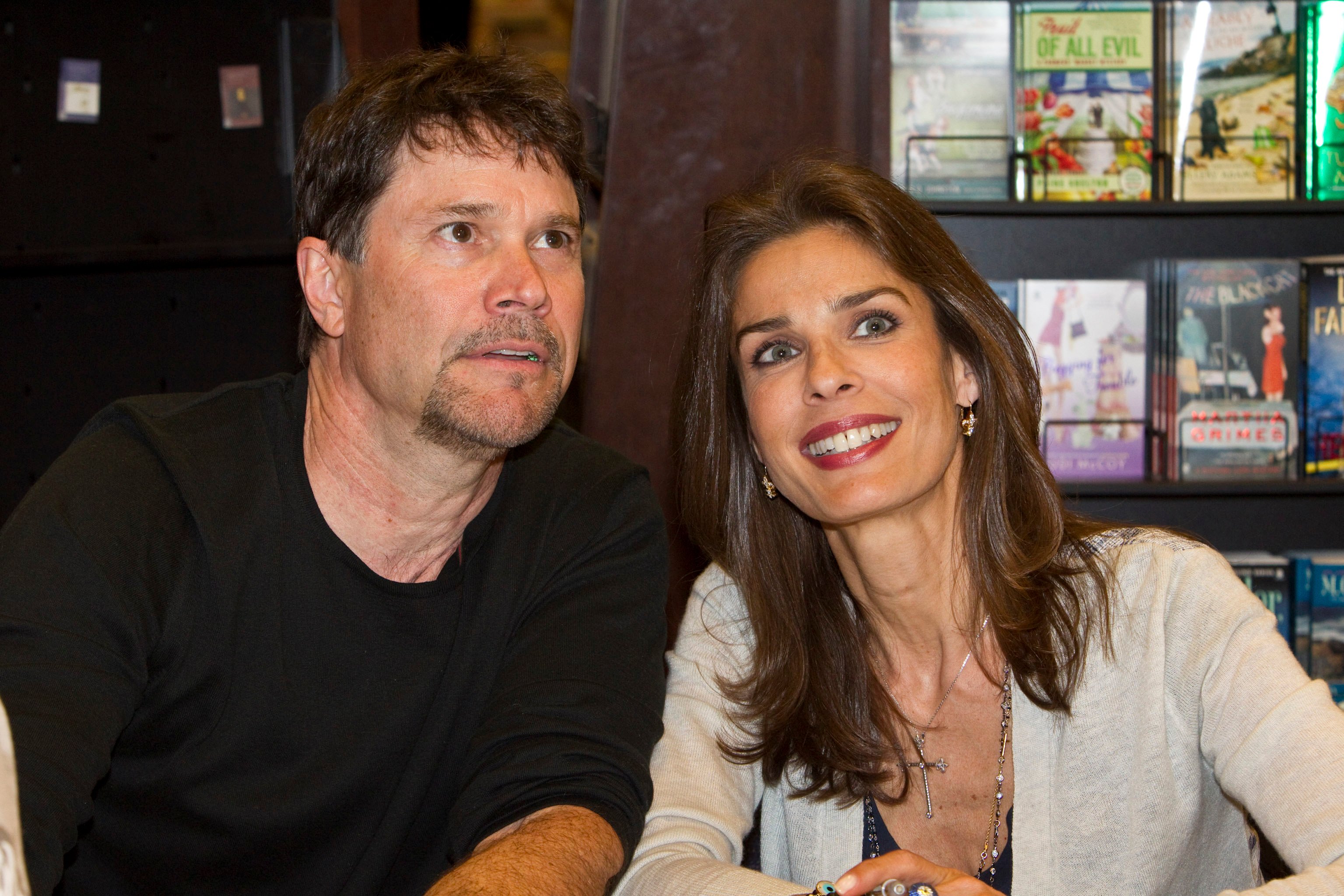 Bo Brady's visit from beyond the grave on 'Days of Our Lives'
Since his introduction in 1983, Bo quickly became a favorite character with Days of Our Lives fans. His relationship with Hope Williams (Kristian Alfonso) made them the show's super couple. Bo went through many challenges throughout his life, yet he was always a survivor. However, in November 2015, viewers said goodbye to Bo.
The character was diagnosed with a brain tumor and given little time to live. He spent his remaining days with his family. Bo's final scenes were with Hope, who cradled her husband in her arms as he passed over to the other side.
It's been six years since fans saw Bo, but they're in for a treat because he's making a surprise visit.
RELATED: 'Days of Our Lives' Comings & Goings: Salem's Faves Come Back From The Dead
Salem's adored hero returns to help his loved ones
Bo's loved ones are going through a hellish time on Days of Our Lives. His daughter Ciara Brady (Victoria Konefal) had her son kidnapped by The Devil. Allie Horton (Lindsay Arnold) has become the Devil's latest possession victim and is doing his dirty work.
With AllieDevil having baby Bo, Ciara and Ben Weston (Robert Scott Wilson) race to save their son. Meanwhile, Tripp Johnson (Lucas Adams) tries to rescue Allie from the clutches of Salem. According to Celeb Dirty Laundry, the showdown with AllieDevil ends in tragedy with one character fighting for their life.
However, Bo returns to offer divine protection to his loved ones. Bo has an emotional reunion with Ciara and Ben as he helps them rescue their son. But that's not the end of Bo's mission.
Tripp is rushed to the hospital, where he's pronounced dead. As Steve Johnson (Stephen Nichols) cries over his son's dead body, he's in for a surprise. Bo appears, and it looks like he may accompany Tripp to the other side. However, Bo performs a miracle and revives the young man, much to the gratitude of Steve.
Bo Brady will be reunited with his wife, Hope Brady
Bo's return on Days of Our Lives will be a tearjerker. While fans are thrilled to see him with Ciara, Ben, and Steve, there's anxiously awaiting to see him with Hope. Well, they won't have to wait too much longer. Bo and Hope will reunite for the second season of Beyond Salem, premiering on July 11th.
While many fans were hoping Bo would be alive, it looks like it won't happen. Yet, it'll still be a wonderful family reunion with Hope returning to meet her grandson. Bo will be close by, watching after his loved ones and protecting them. As for him and Hope, the couple will share a tender moment as he makes his presence known.
Bope fans better be ready with the tissues because it'll be a touching scene.
RELATED: 'Days of Our Lives': Kristian Alfonso Nervous About Reprising Role as Hope