'Days of Our Lives': Chad and Abby Team up to Expose Leo
'Days of Our Lives' couple Chad DiMera and Abby Deveraux will put their marriage to the test as they try to bring down Leo Stark.
Days of Our Lives couple Chad Dimera (Billy Flynn) and Abby Deveraux (Marci Miller) are one of the show's most popular couples. Since 2011, fans have watched the ups and downs of the pair. The duo may be headed for another split; however, this time, it's for a good cause as they help out a friend.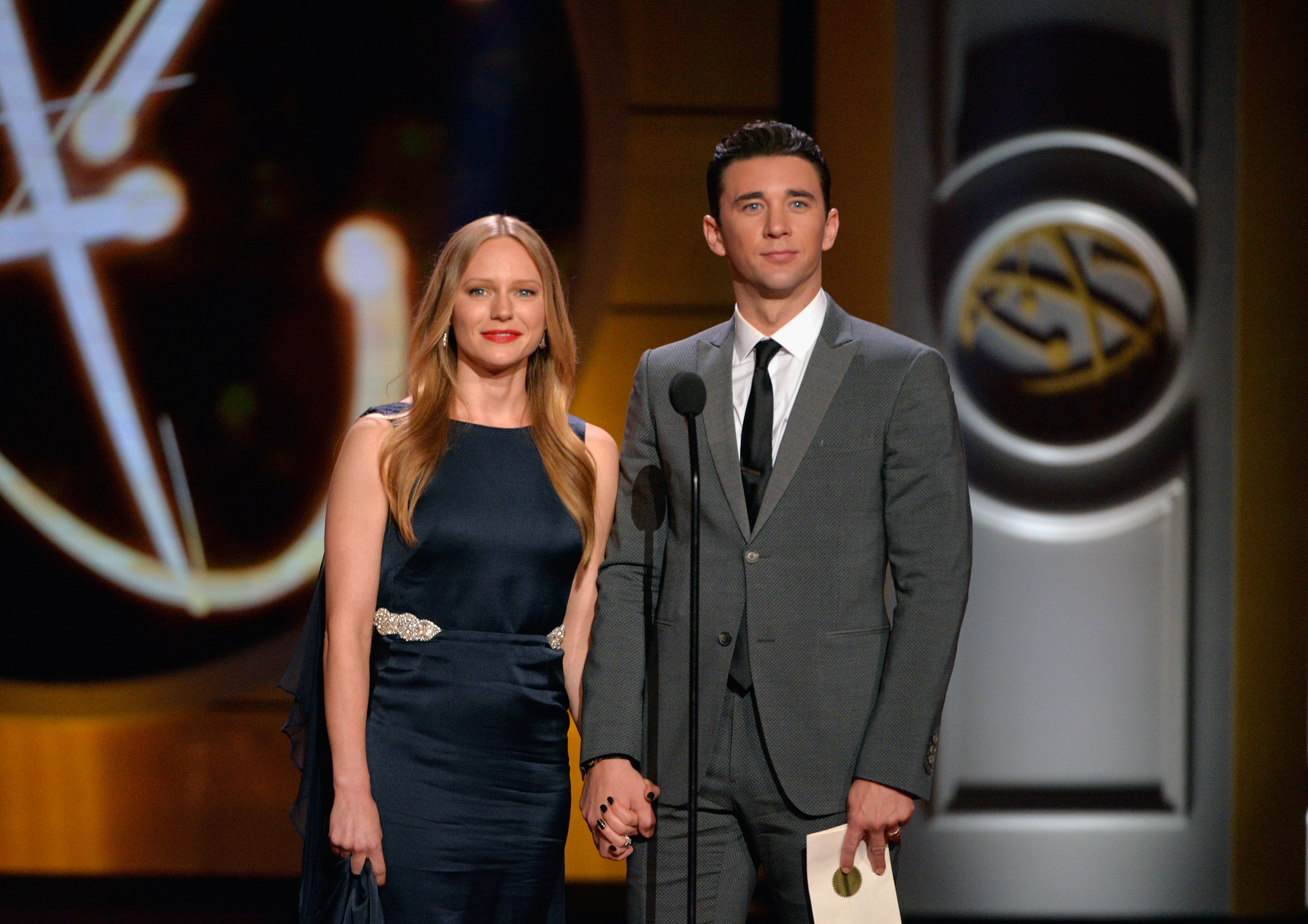 Chad DiMera is asked to do a huge favor on 'Days of Our Lives'
Chad manages to get himself into one crazy predicament after another. This time his latest stunt involves him getting into bed with another man. According to Soaps.com, Chad will seduce Leo Stark (Greg Rikaart) to get him into bed.
However, Days of Our Lives fans have nothing to worry about. Chad and Leo's rendezvous is part of a scheme with Sonny Kiriakis (Zach Tinker) and Will Horton (Chandler Massey). Leo has been creating trouble for Sonny and Will for years. His return creates more turmoil, with Leo being Craig Wesley's (Kevin Spirtas) lover. Wanting to remove Leo from everyone's lives, the pair come up with a plan to expose his lies.
Abby Deveraux agrees to go along with the plan
While Chad's hesitant to go along with Sonny and Will's scheme, he agrees to help his friends. But the trio will need more help if they want to take down Leo. That's where Abby comes into the picture. 
Abby will have to play the part of a scorned wife to perfection to get Leo to fall for their ruse. A tearful Abby will cry to Leo about her marital problems with Chad. Of course, this will pique the con man's interest, and seeing how Leo loves money; he won't resist the opportunity to sink his hooks into Chad.
Will Leo Stark fall for the trap?
Chad and Abby are pulling out all the stops on Days of Our Lives. With their plan in place, the couple and Sonny and Will are hopeful Leo will fall for their scheme. Yet, things might not go according to plan.
Leo's a smart man, and he may sense something's not right with this situation. He's worked too hard in his latest plot to snatch Craig and get his lover appointed as Chief of Staff. Leo's not letting anyone ruin his dreams, especially Chad and Abby.
Whether Leo falls for their plot or not remains to be seen. However, it won't be too long before Leo's exposed for fraud, leaving more people heartbroken.