'Days of Our Lives' Comings & Goings: Alison Sweeney Officially Returns on Nov. 19
Days of Our Lives has seen several cast members come and go over the years. But one of the few constants on the show has been Sami, played by Alison Sweeney. She originated the role of Sami on January 6, 1993, when she was only 16 years old. Since then, she's been periodically on and off the canvas for a variety of reasons, but usually, so she can pursue other projects. Now, after a brief hiatus, Sweeney is officially returning to the show on Nov. 19.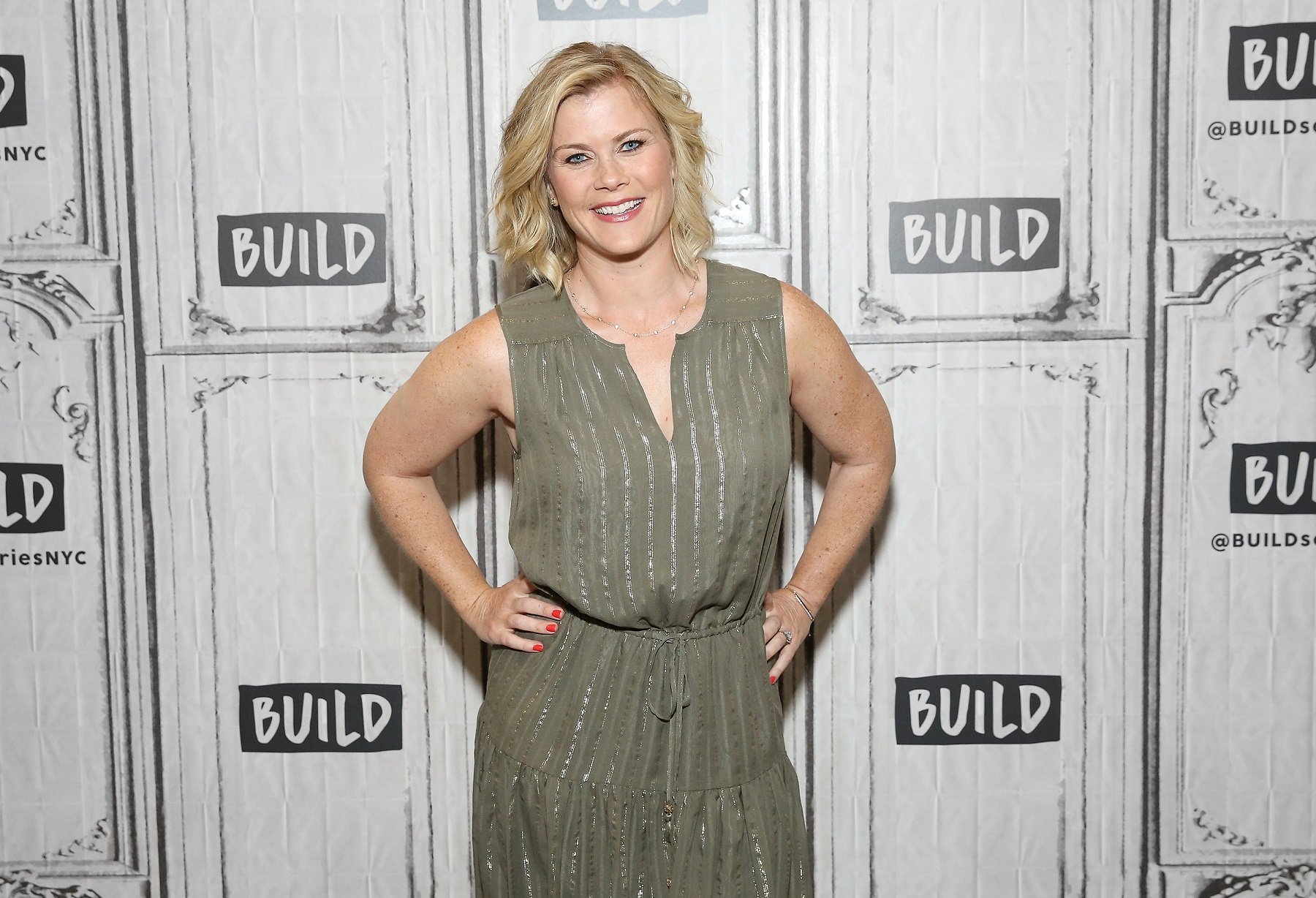 On 'Days of Our Lives,' Sweeney's hiatus has been written as 'Sami's kidnapping'
While Sweeney has been on hiatus from Days of Our Lives to pursue other projects, Sami Brady has been kidnapped!
"If you'll recall, just before she was abducted, EJ discovered her affair with Lucas," reports Soaps @ SheKnows. "As expected, he didn't react well. He's now trying to romance Nicole, who just slept with Sami's other ex, Rafe. As for Lucas, he professed his love to Sami just before she disappeared, but she was focused on trying to hold on to her marriage to EJ."
Considering Sami's been a part of only two real super-couples — with EJ and Lucas — seeing her back in action with these fan favorites is a bit of an embarrassment of riches.
Sweeney booked a Hallmark movie with a 'General Hospital' star!
Sweeney may not have been on the canvas at Days of Our Lives, but she wasn't under the radar. Quite the opposite, in fact. On Nov. 10, Soap Opera Digest reported that the actor stopped by The Today Show to give a full interview about her Hallmark Christmas movie, Open by Christmas.
The film, which also starred Cameron Mathison of General Hospital, was a smash hit for those who love both Christmas movies and soap operas. And, during her Today interview, Sweeney revealed that Sami Brady was, in fact, returning.
"[She's] returning," she said. "Soon! In the next week or so, I believe, you're going to see her face." And, as it turned out, Sweeney's return to Days of Our Lives is officially happening about nine days after she gave that interview.
She returns on Nov. 19
According to SoapHub, Sweeney's return to Days of Our Lives as Sami will feature a lot of drama. She'll be desperately trying to reach out to her family, trying to get rescued from her kidnapper. Unfortunately for Sami, though, she'll be walking into a hornet's nest in Salem.
Her mother, Marlena, is possessed by the Devil. Marlena's true love, John (whom Sami seems to like just fine, for now), is stuck in a crypt with nothing but his visions and a lot of bad vibes. And EJ? Well, let's just say that he's about to go through some baby daddy drama with Nicole, whom he's trying to romance. But what EJ doesn't know is that Nicole just finished doing the horizontal mambo with Rafe, and he might be the baby daddy.
Sami's about to really be in for a hot mess when she comes back to Days of Our Lives. We can't wait to see her.
RELATED: 'Days of Our Lives' Speculation: Fans Think This 'Super-Couple' Will Break Up Next