'Days of Our Lives' Comings & Goings: Heroes & Villains Return to Salem
This week's Days of Our Lives comings and goings features heroes and villains in equal measure. Some of your favorite characters are making their triumphant return to Salem this week. And, naturally, this is all just in time for the much-coveted Sweeps Week ratings. Let's see who Days of Our Lives has on the canvas this week.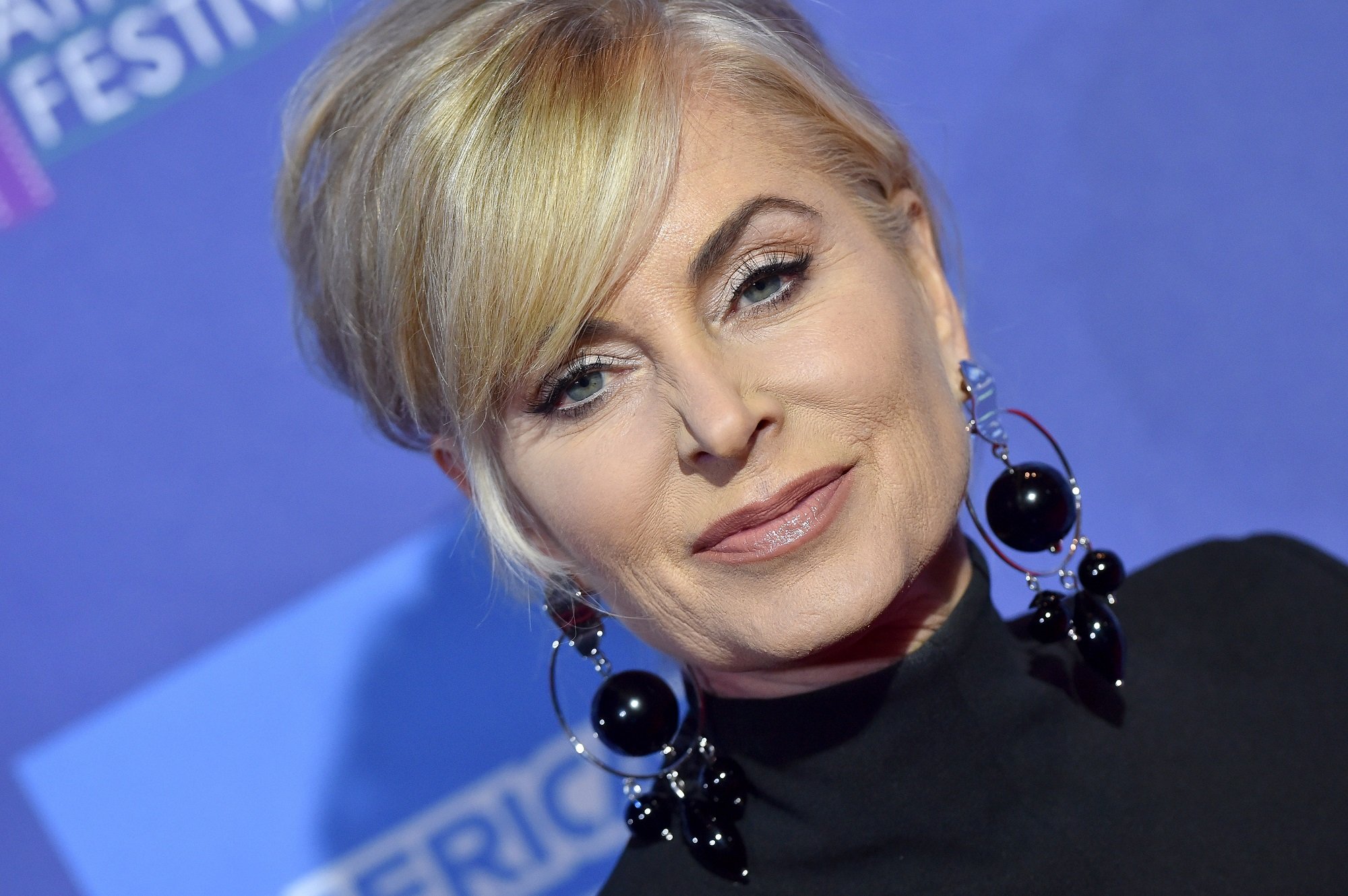 On 'Days of Our Lives,' Eileen Davidson is back on the canvas
The Devil is working overtime on Days of Our Lives. And while this extended possession of Dr. Marlena Evans-Black is a bit tiresome for some fans, others can't seem to get enough. For now, though, we're definitely enjoying how a conjured-up version of Kristen DiMera is currently terrorizing John Black in the tomb.
And there's really no better person to play this role than Eileen Davidson. While most younger fans know her, today, from her stint on The Real Housewives of Beverly Hills, Davidson is actually an accomplished actor and soap opera vet who originated the role of Ashley Abbott on The Young and the Restless. Look for Davidson to play up the Kristen DiMera role to great effect in the coming weeks.
As we previously told you, too, Davidson will be starring in the first-ever Days of Our Lives Christmas movie, set to premiere on Peacock on December 15. Clearly, fans loved her return to television in Beyond Salem.
Marla Gibbs and Alison Sweeney have returned, too
Days of Our Lives fans who have been tuning in to Abe and Paulina's aborted attempt at a wedding ceremony might have noticed a familiar face in the crowd. Marla Gibbs, who is a longtime colleague of Jackée Harry's and a television legend in her own right, has returned to the canvas as Paulina's feisty mother Olivia. Olivia will be making her presence known in the coming weeks, especially as Paulina continues to deal with the fallout from her aborted wedding ceremony.
The same, too, can be said for Abe's son, Theo Carver. Cameron Johnson is back on the canvas as the beloved character's special little boy. It seems the trip to South Africa was cut short. But, that's okay, because Theo has plenty of unfinished business in Salem to attend to. It will be interesting to see how his story unfolds over the next few weeks.
And, finally, SoapHub confirms that Alison Sweeney's hiatus is over, and she's back on the Days of Our Lives canvas as Sami. It will be interesting to see if the identity of her kidnapper is finally revealed.
Other 'Days' comings and goings
SoapHub also confirms that there are some villains coming to the canvas on Days of Our Lives. Greg Rikaart and James Read, who plays Leo Stark and Clyde Weston respectively, will be returning to the canvas as their bad-boy counterparts this coming week. Nash Gunderson will also be on the canvas this week as Henry Horton, and he'll be appearing in some scenes with Tripp and Allie.
Keep watching Days of Our Lives this week for more surprises.