'Days of Our Lives' Comings and Goings: Victoria Konefal Confirms Ciara is Off The Canvas
In a recent interview, 'Days of Our Lives' star Victoria Konefal confirmed that her character, Ciara Brady Weston, is now off the canvas.
Days of Our Lives fans who are hoping for another "Cin" storyline when the show returns from hiatus are in for a disappointment. Victoria Konefal, who plays Ciara, has confirmed that she's just come off the canvas. Konefal confirmed that she'll be back soon, but that her most recent storyline with the show has wrapped.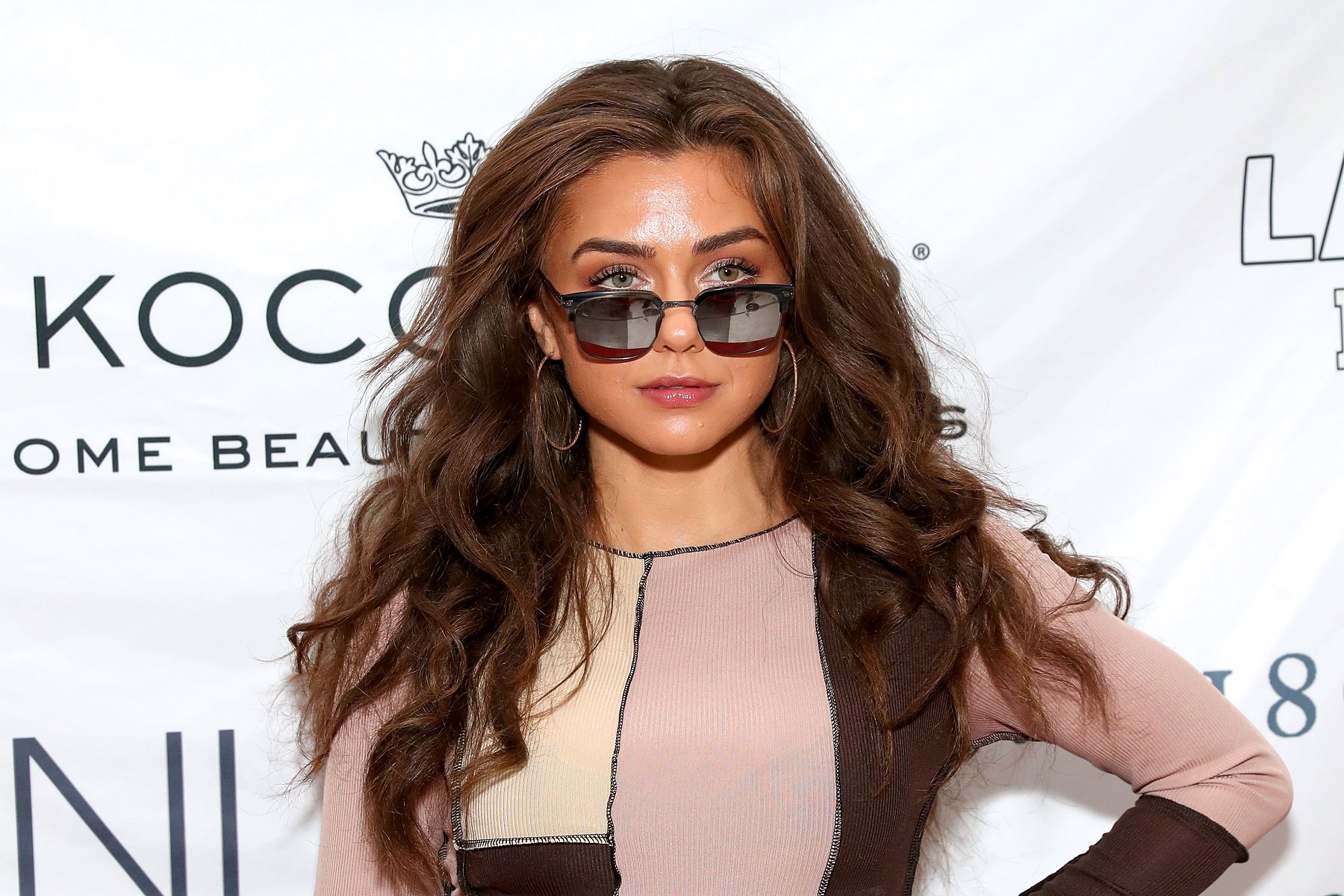 On 'Days of Our Lives,' Konefal's character is expecting a baby
Days of Our Lives fans know that the most recent storyline involving Ben and Ciara features a baby! Yes, folks who have been following the "Mar-Devil" storyline even know that there was a period of time where "Mar-Devil" took a rather unhealthy interest in the impending bundle of joy. Fortunately, though, the couple was able to conquer that evil and overcome it together.
Unfortunately, Konefal recently confirmed that after the "baby on the way" storyline reaches its conclusion, she'll be off the canvas for quite some time.
But Konefal wrapped filming
Victoria Konefal started out as a young actor on Days of Our Lives. She's since gone on to make a legacy of her own. Not only is she playing a legacy character in Ciara — the product of "super couple" Bo and Hope — but she's also become one-half of a beloved super couple in "Cin" (Ben and Ciara).
Previously, when she went from a "contract" character to a "recurring" one, the Powers That Be over at Days of Our Lives were thinking about killing off Konefal's character.
"They wanted to lock me down on contract because they didn't want to lose me," she said. "Because God forbid I book something else. But ultimately, they wanted to keep me as much as they could." Fortunately, she made them realize the error and the folly of their ways, and Ciara continues to entertain us. But now, fans are wondering when they'll see her next.
What will she be doing next?
Although Konefal didn't confirm when she would be back on the canvas, she did tease that there would be other projects that fans could soon check her out in.
"Auditions are really slow right now," she told Soaps.com. "I've gotten a couple of 'Almosts,' a couple of films. I do have something on the horizon. A friend of mine is producing a film in the South, and he pitched it to me. I can't really talk much about the title or the storyline, but I like it. So, I think I'm gonna go ahead and take some time off and do that. I might be putting on my cowgirl hat!"
It sounds like Konefal will soon be starring in a Western film, or something similar along those lines. Whatever the case, we're confident she'll be back to Days of Our Lives before we know it. And in the meantime, we'll look forward to seeing her in some great productions, too.