'Days of Our Lives': Deidre Hall Uses These Props for Possession Scenes
Deidre Hall is a fan favorite among 'Days of Our Lives' viewers. As heroine Marlena Evans, Hall has become an icon in daytime television. Throughout the years, the actor's had plenty of memorable storyline. Recently Hall came prepared when the show decided to recreate this famous plot.
Deidre Hall is a soap opera icon. The Days of Our Lives actor has been entertaining audiences for 45 years with her portrayal of Marlena Evans. Marlena's relationship with John Black (Drake Hogestyn) is a prominent part of the show's history. Yet, Marlena has also been part of plenty of baffling storylines. Recently, the NBC soap opera decided to recreate one of its most infamous plots. This time around, Hall is coming prepared.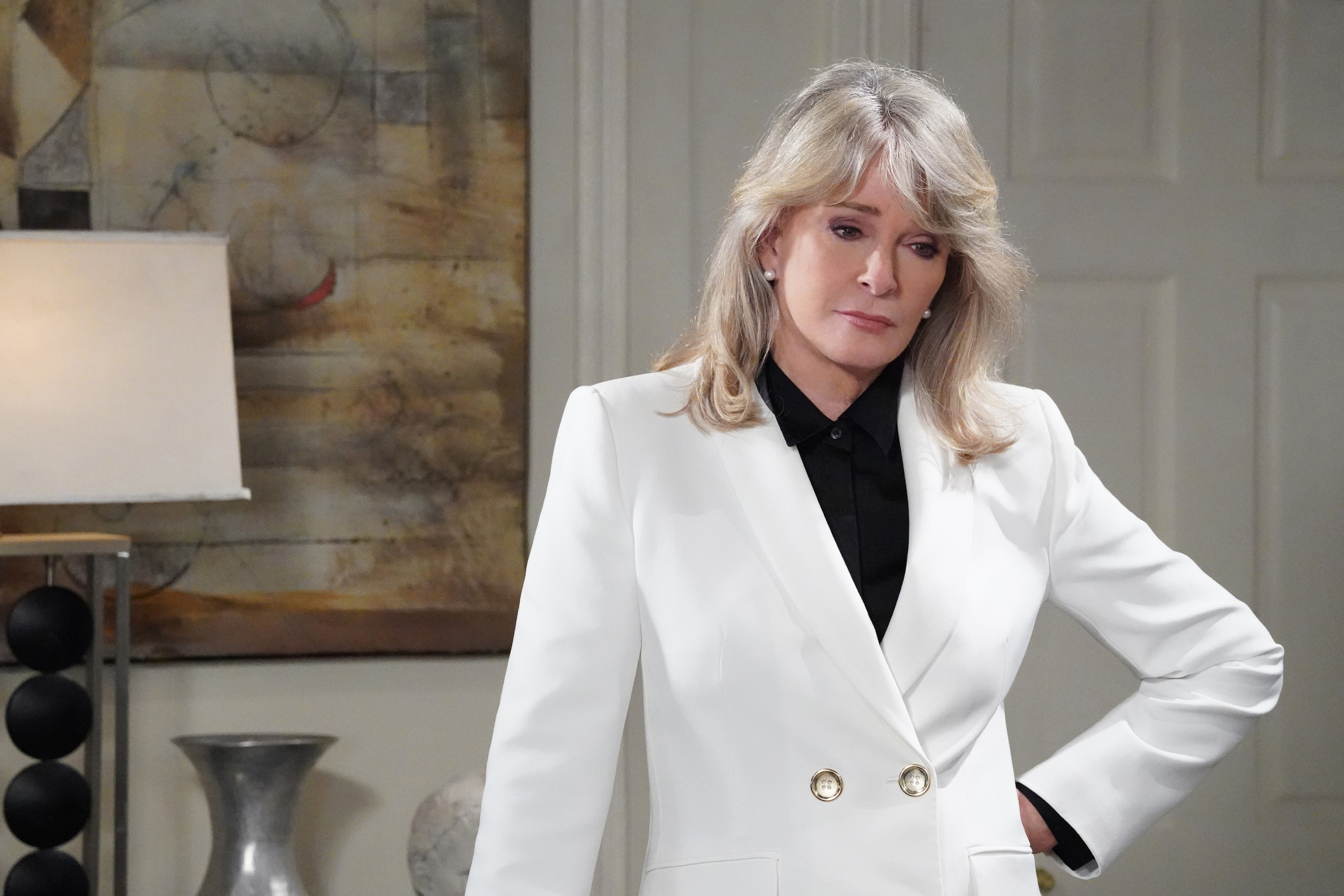 'Days of Our Lives' star Deidre Hall prepared for possession storyline
Like man soap operas, Days of Our Lives is known for its sometimes wacky storytelling. In 1994, the show decided to create a supernatural plot with Marlena. The heroine found herself on the dark side after being possessed by the devil. Fans watched as Marlena levitated off the bed, and her appearance took on a sinister look.
The show's most famous storyline drew mixed reactions from fans and critics. Now, 27 years later, Marlena is once again possessed by the devil. Hall being the pro that she is, was up to playing demonic Marlena. However, she and her castmates are taking a few precautions during the filming of the possession scenes.
During a recent appearance on The Kelly Clarkson Show, Hall revealed the ritual she performs during taping. "Our executive producer and showrunner, Ken Corday, actually sent over holy water and a crucifix. And every time we do a scene where I'm possessed, I've taken it on stage and offered anybody who would like to have some holy water-and everybody says yes. So, we go around the whole set," she explained.
Mardevil lures Ben Weston into her plot
Much like the first time, Mardevil is back to creating chaos in Salem. This time she has a plan involving Ben Weston (Robert Scott Wilson) and Ciara Brady (Victoria Konefal). As previewed by Soaps.com, Marlena learns The Devil wants to use Ben and Ciara's baby to bring evil into the world.
Marlena tried to fight off Satan, but it was of no use. Under his spell, she's forced to do his bidding. Her first step was encouraging Ben to proceed with his plan to have a baby with Ciara. However, the couple's baby-making is interrupted by a gust of wind blowing open the windows. The moment has Ben and Ciara on edge and wondering if it's an omen.
Robert Scott Wilson "honored" to be part of the storyline
Wilson is receiving a big opportunity working alongside a "legend" such as Hall. As for recreating one of Days of Our Lives' most famous storylines, Wilson says he's "pretty honored" to be part of it. During his and Hall's joint appearance, Wilson shared with Kelly Clarkson some details about the story.
"My baby is going to possibly be possessed, but I think we're going to weather this storm. It's very dramatic. It is not for the faint of heart," Wilson explained. The storyline will continue until Christmas. So the next few weeks are going to be a turbulent ride for soap fans, and all of Salem.