'Days of Our Lives': Eric's Return Spells Trouble for Nicole and Rafe
Days of Our Lives character Eric Brady (Greg Vaughan) returns to Salem. The son of Roman Brady (Josh Taylor) and Marlena Evans (Deidre Hall) is a prominent part of the NBC soap opera. Eric's made several visits throughout the years, with his last appearance in December 2021. So what can viewers expect from his upcoming return?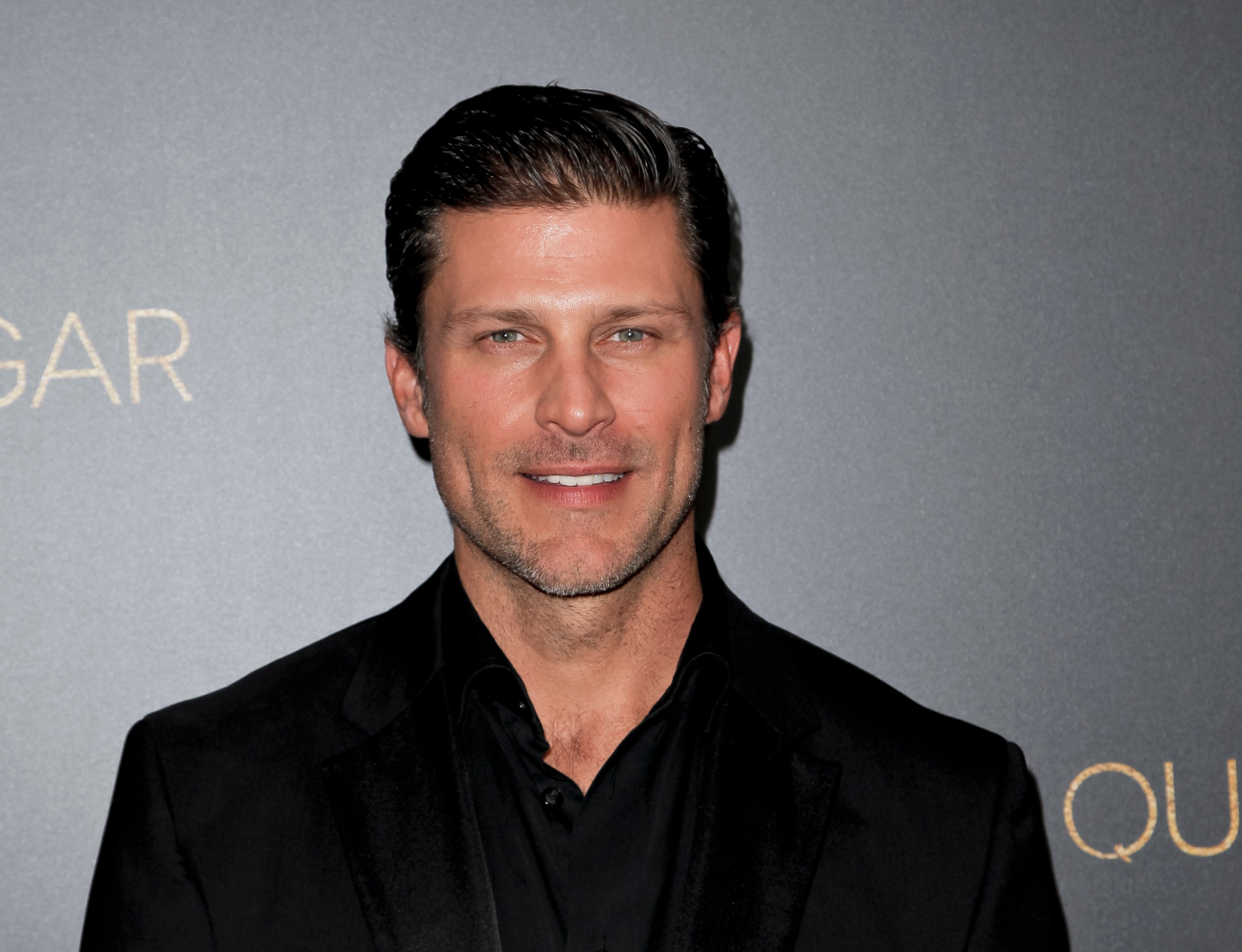 Eric Brady's return sends him in a new direction on 'Days of Our Lives'
Days of Our Lives viewers last saw Eric in December when he helped exorcise the Devil from his mother. With the Devil still running amok, Eric's help will undoubtedly be needed, especially since the Devil is possessing other family members. Yet, that might not be the only crisis Eric faces.
RELATED: 'Days of Our Lives': Will Greg Vaughan Return After Leaving for Feeling Like a 'Glorified Extra'?
In an interview on the show's YouTube channel, Vaughan previewed what's ahead for his character. The actor teased there was a big family crisis and "A lot more exciting twist and turns," too. Vaughan also said Eric will be headed in a new direction and dealing with his past. "There's a lot of unresolved issues between Eric, family, and Nicole, obviously."
His return means trouble for Nicole Walker and Rafe Hernandez
Eric's return to Days of Our Lives wouldn't be complete with a run-in with his ex-wife Nicole Walker (Arianne Zucker). Eric and Nicole are one of the show's super couples. Fans have been following their love story since its beginning in 1998.
The couple has undergone many obstacles throughout their 23-year affair. Their issues range from infidelity to prison time to presumed deaths. Although the two married, their marriage ended in July 2021 after discovering her affair with Xander Kiriakis (Paul Telfer).
Since their divorce and Eric's departure, Nicole has moved on. She's in a relationship with Rafe Hernandez (Galen Gering), and the couple recently celebrated his release from prison. While Nicole is happy with Rafe, she's about to receive a blast from the past.
Fans want Eric Brady and Nicole Walker to reunite
Nicole will be in for a shock when she runs into Eric during his return to Salem. Although the exes have moved on, their love for each other will never die. Their meeting is bound to reignite old feelings and have them questioning whether to give their marriage another shot.
Days of Our Lives fans are already voicing their support for a reunion on Twitter. "Eric, please hurry and come get your wife back!" wrote one viewer.
"Ready for an #Ericole reunion and the BIG wedding we deserve over 2 decades in the making!" another user replied.
"I'm so glad he's back. Waiting impatiently for an Eric/Nicole reunion," another commenter chimed in.
It's unknown if Eric's latest return will be permanent. However, fans hope he'll stay long enough to give Rafe competition for Nicole's heart.
RELATED: 'Days of Our Lives' Speculation: MarDevil Could Use Some Heavenly Intervention