'Days of Our Lives': Fans Considered Theo a Villain in the Ben and Ciara Saga
It's the moment Days of Our Lives fans have been waiting for. The show's favorite, young couple Ben Weston (Robert Scott Wilson) and Ciara Brady (Victoria Konefal) are reunited. Like many soap opera pairs, the couple has been put through the wringer when overcoming obstacles. One of their latest challenges was the loss of Ciara's memory and interference from Theo Carver (Cameron Johnson). Although Theo is left out in the cold now that Ben and Ciara have reunited, fans feel little sympathy for the character.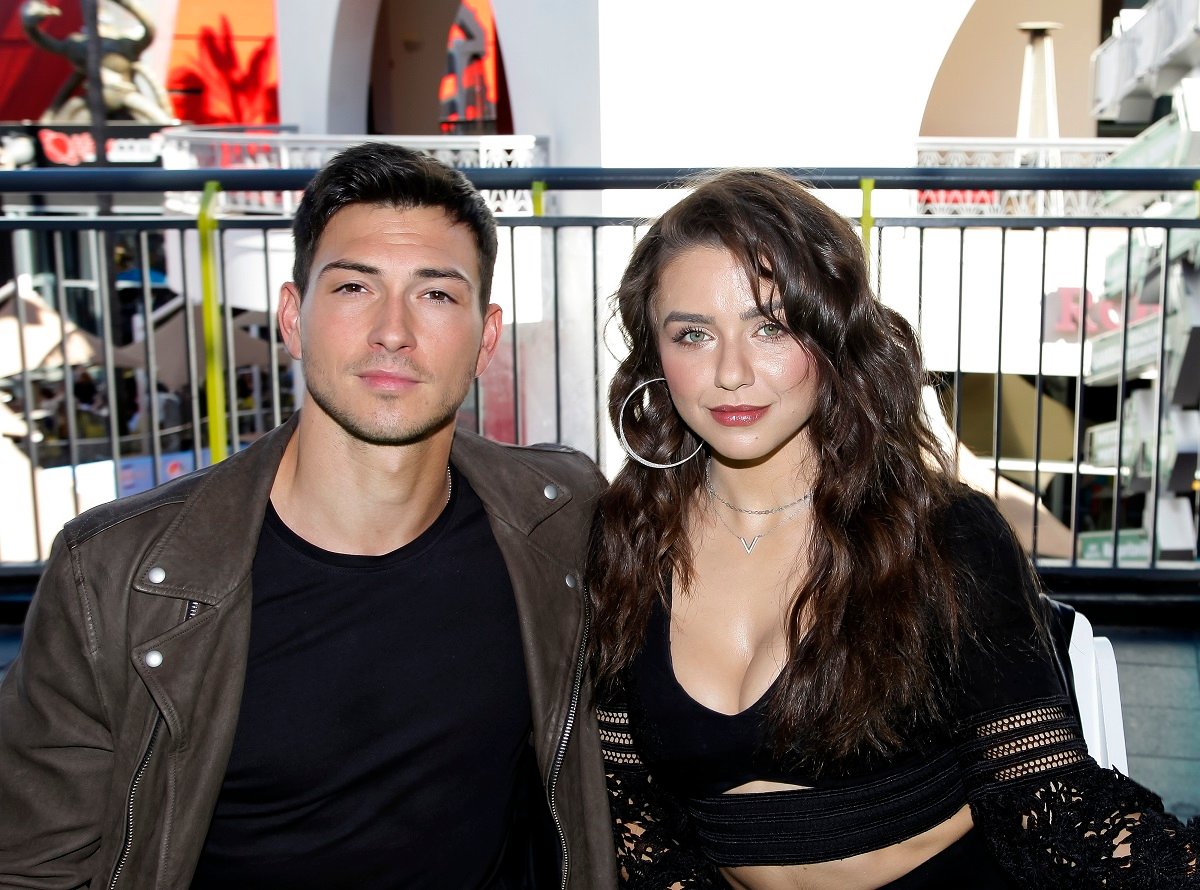 'Days of Our Lives' fans consider Theo Carver a villain in the storyline
As the son of Abe Carver (James Reynolds) and the late Lexie Carver (Renee Jones), Theo is an adored younger character. However, Theo's actions within the last months turned fans against him. His role in keeping Ben and Ciara apart made him a bad guy to many viewers.
When Ciara developed amnesia in an explosion, she had no recollection of her marriage to Ben and believed she was still dating Theo. Instead of correcting Ciara and helping her get her memory back, Theo used this to his advantage. Since he was still carrying a torch for his ex, he decided to take the opportunity to win her back. Theo's behavior toward Ciara was appalling, and fans immediately dubbed him a villain. In a Reddit thread, Days of Our Lives fans discussed Theo's switch to a bad guy. "He's showing himself to be a real Dimera," wrote one user.
Theo Carver gets left at the altar
Theo's wish to be with Ciara again was coming to fruition. After divorcing Ben, Ciara agreed to marry Theo, although, at that time, her memory started to come back. Ciara was adamant she wanted to be with Theo, but that didn't stop Ben from giving up on the woman he loves.
With the help of Claire Brady (Isabel Durant) and Allie Horton (Lindsay Arnold), Ben plotted to win back Ciara. On the day of the wedding, Theo waited at the altar for Ciara. However, when he lifted the bride's veil, he was shocked to discover Claire. Meanwhile, Ben disguised himself as a chauffeur and drove off with Ciara.
What's next for Theo Carver?
Now that Ciara has her memory back, she and Ben have reunited. Last week, the couple exchanged vows in a small ceremony. As the newlyweds are basking in wedded bliss, Theo's left to mend a broken heart.
Although fans expect him to continue to make trouble for the couple, it appears it's not going to happen. As reported by Soap Opera Network, Theo will be departing the Days of Our Lives when he leaves for South Africa. However, he won't be alone. Claire will be joining him on the trip, and it seems the two may be embarking on a possible romance.