'Days of Our Lives': Fans Hope Bo Is Alive
'Days of Our Lives' fans are wondering if Bo Brady is still alive after news breaks of Peter Reckell reprising his role on 'Beyond Salem.'
Days of Our Lives character Bo Brady (Peter Reckell) is one of the show's heroes. In 1983, viewers were introduced to the biker turned detective who quickly won their hearts. Bo's relationship with Hope Williams (Kristian Alfonso) made them a super couple. Sadly, their love story ended with Bo's death; however, recent news has given fans hope their hero isn't gone.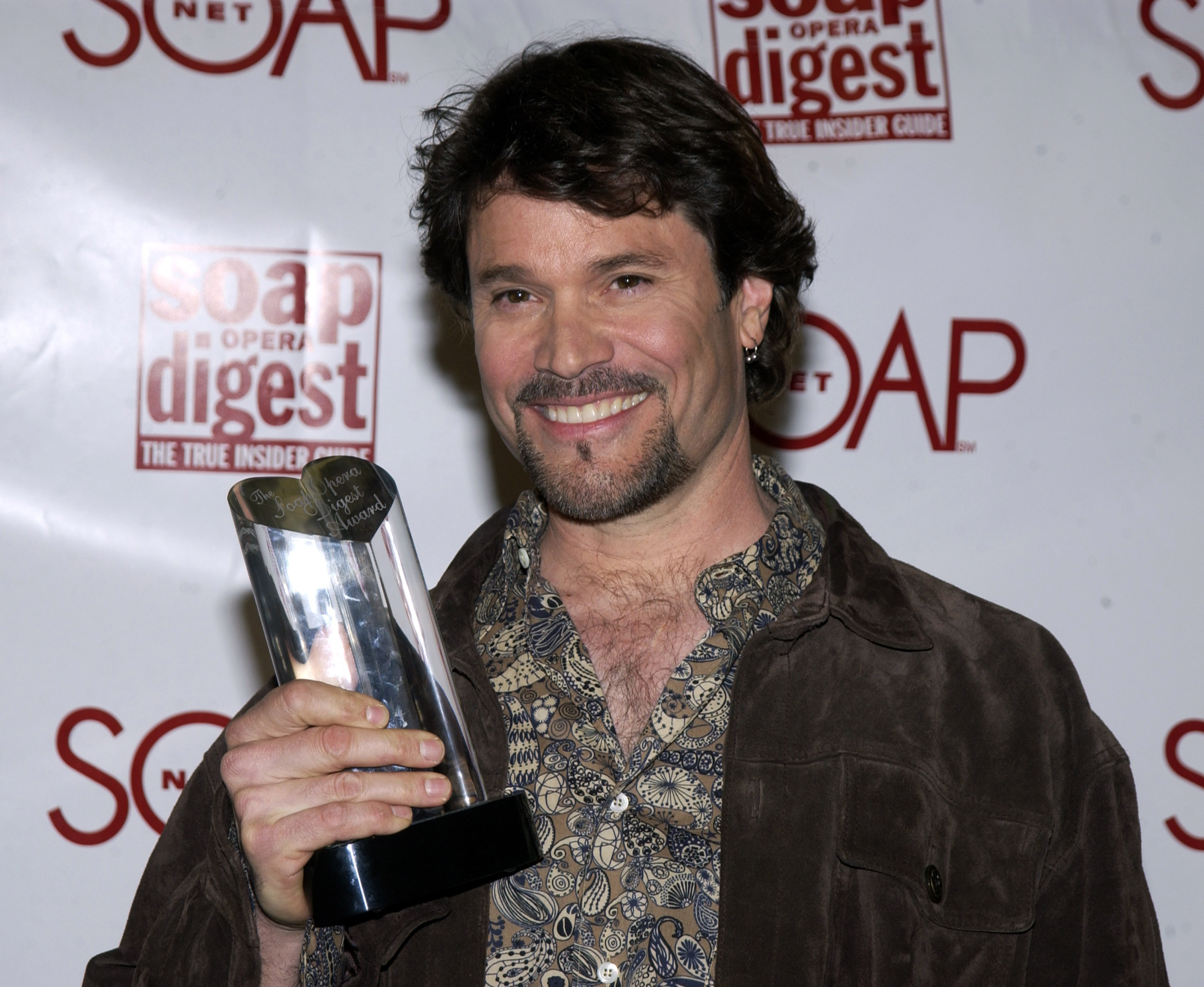 Bo Brady died from a brain tumor on 'Days of Our Lives'
As the top hero on Days of Our Lives, Bo went on many adventures and got into danger. In 2012, after Reckell departed the soap opera, writers explained Bo's absence as undercover work for ISA. As Bo's absence increased, Hope and viewers thought they wouldn't see him again. However, in 2015, Bo was rescued from captivity by Steve Johnson (Stephen Nichols).
Bo returns to Salem and reunites with Hope, yet their happiness is cut short. Bo is diagnosed with a brain tumor and doesn't have much time left. His final scene had him dying in Hope's arms.
It's been five years since Bo's death, but viewers will see more of the beloved Brady. As reported by TVLine, Reckell and Alfonso will reprise their roles as Bo and Hope for the spinoff Days of Our Lives: Beyond Salem.
Fans believe Bo Brady is still alive
News of Bo and Hope returning has Days of Our Lives fans excited. The possibility of Bo being alive has sparked curiosity. Although Bo died, as soap opera viewers know, characters don't stay dead. So it looks like Salem's favorite detective may have miraculously survived.
Fans expressed their hope that Bo is alive and well on a Reddit thread. "I'm so excited to see how they are going to bring him back," wrote one viewer. 
"I don't care how or why, but this better mean Bo comes back from the dead, permanently. And it better result in a happily ever after with Hope and a reunion with Stayla," another commenter chimed in.
"I know there's been no discussion of Bo still being alive like there was with Stefano and EJ. I don't see Bo missing his kids' important events; that's why I'm saying maybe amnesia, or he's a hostage again," one fan wrote.
Happy ending for the couple?
So far, Bo and Hope's role in Beyond Salem is being kept secret. It's unknown whether Bo will appear as a ghost or if he is alive. If Bo is alive, the writers will have a lot to explain about his five-year absence.
Joining the couple in the Days of Our Lives spinoff are their daughter Ciara Brady (Victoria Konefal) and her husband, Ben Weston (Robert Scott Wilson). With Ciara about to give birth, this is a perfect time for her parents to return. Whether Bo is there in person to see his grandchild remains to be seen. However, fans want the return to be a happy ending for Bo and Hope and their family.