'Days of Our Lives' Fans Sense Chemistry Between Belle and EJ
The return of one of Salem's most notorious characters is heating up Days of Our Lives. EJ DiMera (Dan Feuerriegel) is back and ready to stir up chaos for the town's citizens. Already he's created plenty of drama after dumping his cheating wife, Sami Brady (Alison Sweeney). With EJ single, he'll have his pick of any woman. There's one lady in particular fans believe he should be paired with.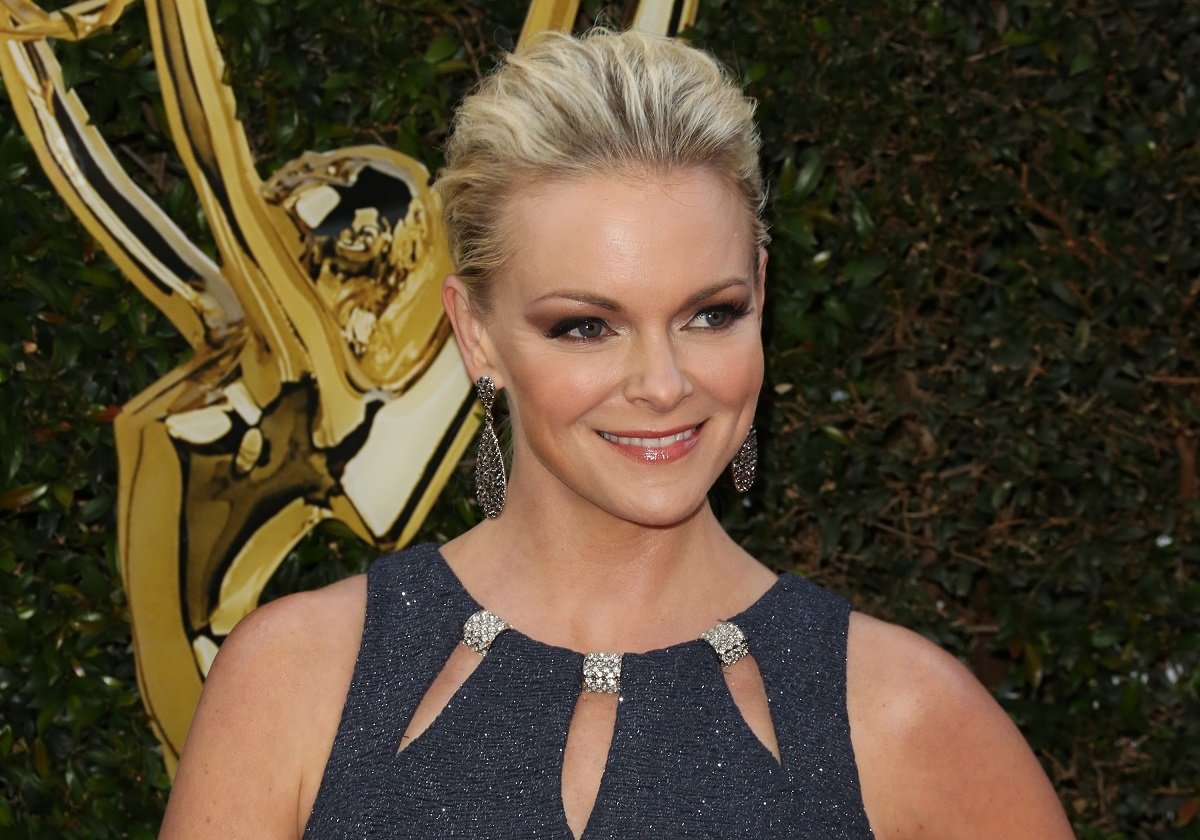 'Days of Our Lives' fans believe EJ DiMera has chemistry with Belle Black
There are lots of available women for EJ to date. Yet, like on all soap operas, there needs to be drama with new couples. Instead of going after a single lady, EJ will set his sights on a married woman. And that person is Belle Black (Martha Madison).
The two recently shared scenes with Belle helping EJ with work-related issues. During their interaction, fans sensed the chemistry between the two. Of course, this set off speculation, the two would have an affair. Based on the reaction on Reddit, a majority of fans are in favor of an EJ and Belle romance. "The new EJ and Belle were smoking. EJ dumping Sami for Belle, and the latter leaving Shawn, would create years of potential drama," wrote one commenter.
Will Belle Black betray Shawn Brady?
Although fans are supportive of EJ and Belle, there's one hitch to the potential pairing. That's Belle's husband, Shawn Brady (Brandon Beemer). Belle and Shawn are one of the Days of Our Lives super couples. Viewers watched the young lovers' relationship bloom into marriage and parenthood with their daughter Claire Brady (Isabel Durant).
RELATED 'Days of Our Lives' Star Jay Kenneth Johnson Reminisces on the 'Last Blast' Dances
However, like many soap couples, Bell and Shawn have been put through the wringer. In 2016, their marriage ended when Belle admitted to having an affair. However, the exes eventually reunited and remarried. Belle almost lost Shawn once due to her infidelity, so one wouldn't think she'd make the same mistake twice. Or would she?
The Sami Brady factor
Another person who will play a role in EJ and Belle's possible affair is Belle's sister Sami. Currently, Sami is off the canvas after being kidnapped following her breakup with EJ. But when she is rescued, she'll come back to Salem with a bang.
Sami won't be too pleased with her younger sister putting the moves on her man. As Days of Our Lives, fans know Sami gets payback whenever someone wrongs her. With EJ and Belle betraying her, Sami will undoubtedly make their lives miserable. With the potential for so much drama, EJ and Belle's relationship would definitely shake up Salem.