'Days of our Lives' Fans Think Will and Sonny Will be Great Dads
Days of Our Lives has been on the air for an absolutely stunning run that has lasted more than five decades.
Of course, when you've been telling dramatic stories for more than half a century, you're going to break some ground with the tales you tell and the characters you showcase. Social norms change, and the show has grown to reflect the new realities of the world.
Not that long ago, though, it looked like Days of Our Lives might finally be done, and fans were left distressed about how it all would end. Now that it's clear the show is not yet finished, viewers can't wait to see the development of one particular plot line. 
Couple Will and Sonny are set to become fathers, and fans are so excited to see them step into this new role. 
LGBTQ+ characters have become more common on daytime soaps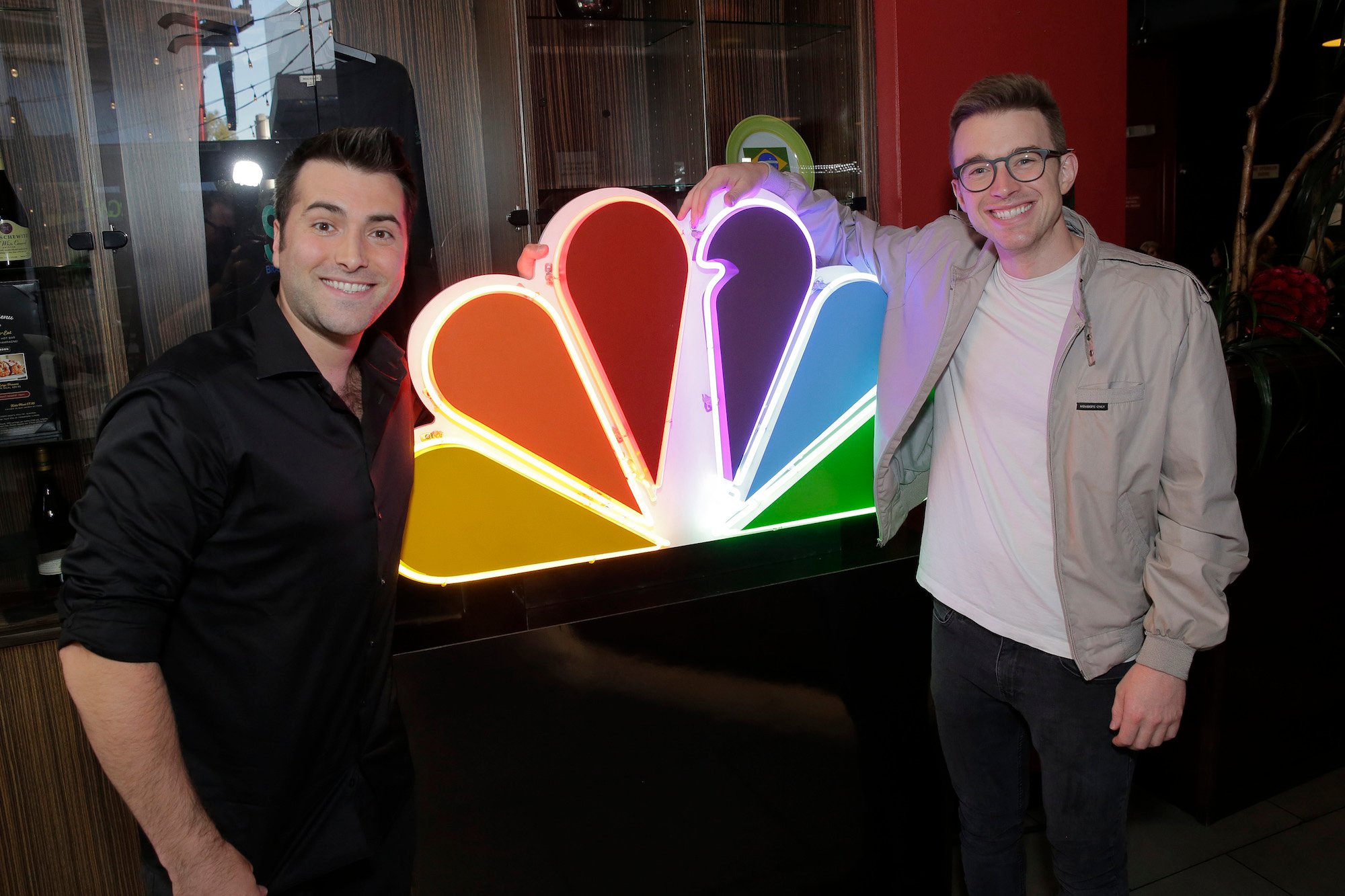 There was a time when it was very unlikely to see a character openly identifying as LGBTQ on a daytime soap opera. There were a few groundbreaking exceptions.
Way back in 1983, All My Children featured Lynn Carson, an openly lesbian therapist. In 2000, All My Children pushed the envelope again by having the character Bianca come out to her mother. Bianca is generally seen as the first major lesbian character on daytime soap operas. 
As the World Turns explored the crisis of the AIDS epidemic in 1988 with Hank Elliot's partner Charles dying from the disease. The Bold and the Beautiful broke ground with the introduction of Maya, a character who first appeared in 2013 and was later revealed to be a transgender woman. Days of Our Lives introduced gay couple Jack and Harold in 2001, but it turned out that Jack was pretending to be gay in a scheme to win back his ex-wife. 
Will and Sonny weathered many storms
Days of Our Lives isn't afraid to make history with their recent plotlines, and the portrayal of Will and Sonny's long-standing relationship has helped to normalize an LGBTQ pairing on screen.
Sonny and Will first met in 2001. Sonny was openly gay, but Will was not and struggled to come to terms with his own identity and sexuality. As is typical for any soap opera relationship, their path forward was filled with twists, turns, and deceptions — but they made it through and married in 2014. 
That's when things took a turn for the weird (or, in soap opera terms, stayed pretty typical). Will left town to work as a writer and cheated on his new husband while in L.A. Sonny moved to Paris in the dramatic aftermath. Will later tried to win his husband back, but he was strangled to death before he could succeed.
As Sonny moved on and set to marry another man named Paul, it was revealed Will was actually alive but had amnesia. The attempted reunion flopped as a memory-deprived Will fell in love with Paul instead of Sonny. Sonny and Will divorced, but Will eventually got his memory back and realized how much he loved Sonny. They remarried in the most dramatic fashion when Will, sickened by the serum that returned his memories, was on his assumed deathbed. 
Fans are thrilled about the new plot line
After watching the tumultuous ups and downs for Will and Sonny play out, fans are excited to see that something great is heading their way in the new episodes. For one thing, fans on Twitter are thrilled to see that Will and Sonny are still on the show at all! The entire series was rumored canceled when contract negotiations stalled in early 2020. It looked like the long-running show had finally met its end. 
Just like Will on his deathbed, though, the mourning was premature. The show managed a miraculous comeback of its own, and now Sonny and Will are going to be fathers. Fans can't wait to see what's next for this growing family, and they believe Will and Sonny will be excellent dads — just as long as everyone keeps their memories.