'Days of Our Lives': Julie and Doug Williams Originally Weren't Going to Have a Love Story
Fans of Days of Our Lives had to campaign to get Julie and Doug Williams married. The actors Bill Hayes and Susan Seaforth Hayes are married in real life and talked about how the writers had a different plan for their characters Julie and Doug Williams.
Bill Hayes and Susan Seaforth Hayes are married in real life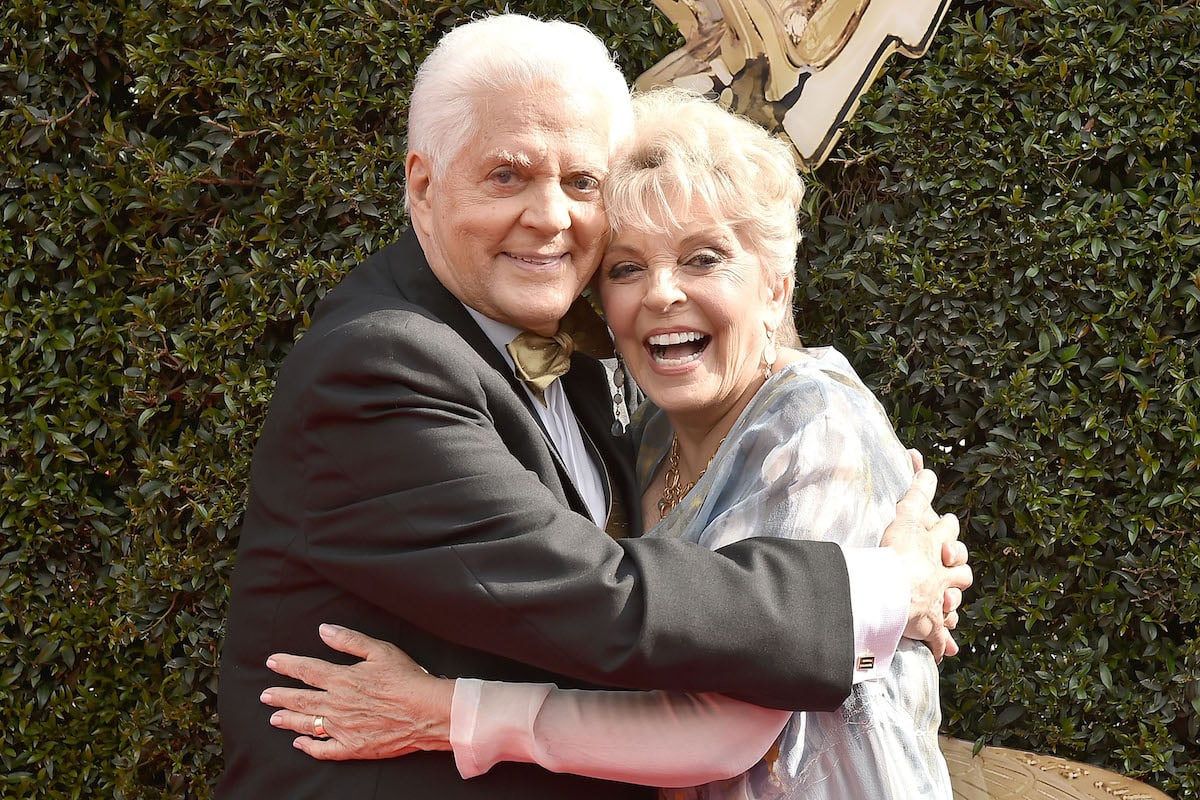 Hayes joined the cast in 1970 to play Bill Hayes. Seaforth Hayes joined by taking over the role of Julie Olson, which was previously played by Charla Doherty.
The actors hit it off in real life to where they got married in 1974. Seaforth Hayes made it past 50 years of playing the character. She credited their marriage as the reason she has lasted so long.
"It's my 50th anniversary on Days but I wouldn't be here had I not fallen in love with Bill Hayes and shared our romance with America," Seaforth Hayes told TV Insider. "That's what makes me memorable. I love a great human being and I'm loved in return. I'm fortunate that I'm getting this attention, but I really think it's because I'm a loving wife."
'Days of Our Lives' fans wanted their characters to get married
Julie and Doug weren't always going to get married. But once the actors' secret marriage got out, fans were begging for their characters to do the same.
They eventually had an extravagant wedding in 1981. Fans had parties for the event and the episode reportedly had 16 millions viewers tuning in but it almost never happened, according Fame 10.
They originally weren't going to have a love story
The couple wasn't destined to fall in love. The writers had a different plan before changing their minds.
"Julie was supposed to have one plot and Doug was supposed to have a different plot," Hayes told Soap Opera Digest. "I was supposed to be working with Sister Marie (Marie Horton.) Bill Bell put us together for one scene and he loved so much what was between the two of us that he scrapped my story and he scrapped Julie's story and he did a long, long, long wonderful arc-ing story for Doug and Julie and it was the best."
The couple was also being kept apart by the same person. "We were longing for each other with obstacles, which I think traps the audience into rooting for the characters and wanting it to happen," Seaforth Hayes. "Bill Bell was very strongly against ever letting us get married and as soon as he left the show to create The Young and the Restless, they married us."
It's lucky that the characters finally got to tie the knot. They've managed to last together for decades.