'Days of Our Lives': Kristian Alfonso Nervous About Reprising Role as Hope
'Days of Our Lives' star Kristian Alfonso admits to having jitters about reprising her role as Hope Brady for 'Beyond Salem.'
Days of Our Lives star Kristian Alfonso is an icon in the soap opera community. Alfonso is famous for playing beloved heroine Hope Brady on the NBC series. After nearly 37 years, Alfonso left in July 2020. However, fans will be seeing more of Alfonso when she reprises her role on Beyond Salem.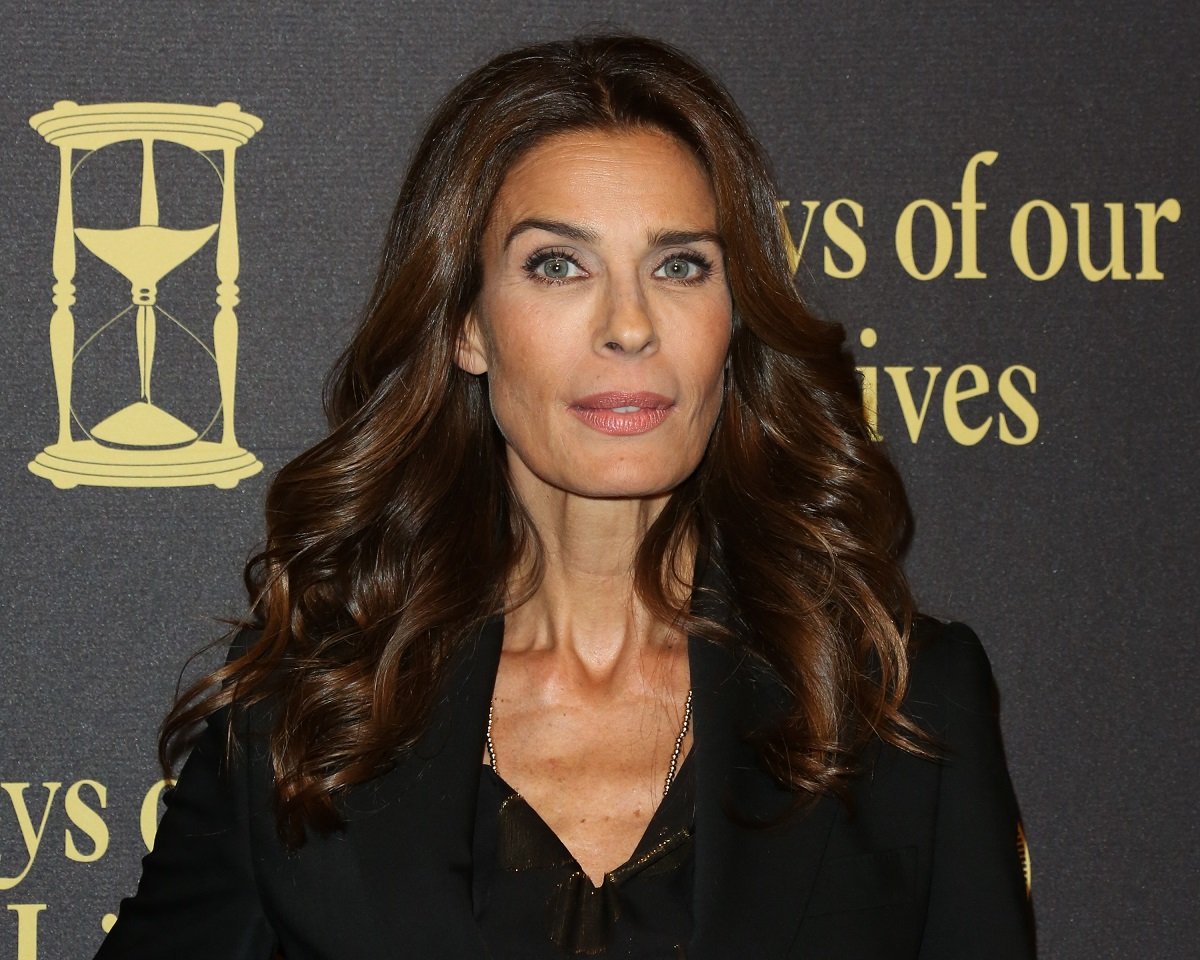 Kristian Alfonso admits to jitters about reprising Hope Brady on 'Days of Our Lives: Beyond Salem'
Two years after saying goodbye to Days of Our Lives, Alfonso is coming back. The actor will reprise her role as Hope for Beyond Salem. The spinoff's second season premieres on July 11th and runs for five episodes. Beyond Salem follows characters as they embark on adventures around the world.
Joining Alfonso is her former on-screen husband, Peter Reckell, who'll reprise his role as Bo Brady. While fans are excited about seeing Bo and Hope onscreen again, Alfonso admits she has jitters. In an interview with People, she opened up about her anxiety about reprising her role as Hope.
"I was a nervous wreck my first day. And also maybe my second day too, which was today, because there's so much happening." Alfonso explains while there's a lot of pressure to please fans, she's enjoying her time on the series. "I think, probably just the lead up of it all, I want it to be great. I put pressure on myself. I am definitely looking forward to working with Petey."
Kristian Alfonso left 'Days of Our Lives' to embark on a new chapter
In April 1983, Alfonso made her debut as Hope on Days of Our Lives. The feisty rich girl from the Horton family won the affections of fans and Bo. Hope's romance with Bo made them Salem's super-couple, and for three decades, viewers watched their epic love story.
Throughout the years, Alfonso made several departures from the soap opera. In April 1987, she made her first exit but returned in April 1990 for a three-month stint. However, by 1994, Alfonso was back full-time.
Alfonso remained a prominent part of the show until July 2020, when she decided to leave. In a statement, Alfonso called her time on the show "a vital part of both my personal and professional journey." She thanked the cast, crew, and fans for their support but said, "it is now time for me to write my next chapter."
What's in store for Bo and Hope Brady's return?
While Alfonso initially didn't have any plans to return to Days of Our Lives, she couldn't resist the chance to reunite with Reckell. Although Alfonso and Reckell's return will be brief, fans are excited about seeing them again. One of the biggest questions is whether Bo is alive.
The beloved hero died from a brain tumor in November 2015. His final scenes had him dying in Hope's arms as she broke down in tears. However, soap fans know characters can always come back from the dead, and they're hoping Bo has the same fate.
While Bo's fate remains a mystery, one thing's certain. Beyond Salem will feature the couple's daughter Ciara Brady (Victoria Konefal) and son-in-law Ben Weston (Robert Scott Wilson). It's sure to be a happy family reunion, and Alfonso teases fans will also be pleased. 
"The viewers are going to be so happy. And what they see, it's going to be super fun. They want to keep it a surprise because there's so many different things happening, and characters that are reappearing that they wanted to be a surprise."