'Days of Our Lives' Newbie Carson Boatman Reveals He May Have Been Drinking Before Auditioning for the Show
Days of Our Lives recently welcomed actor Carson Boatman to its cast. Boatman is playing Johnny DiMera, the son of Sami Brady (Alison Sweeney) and EJ DiMera (Daniel Feuerriegel).
According to a new interview with Boatman, his journey to getting the role of Johnny had various ups and downs. In fact, he revealed he likely had been drinking alcohol before his audition.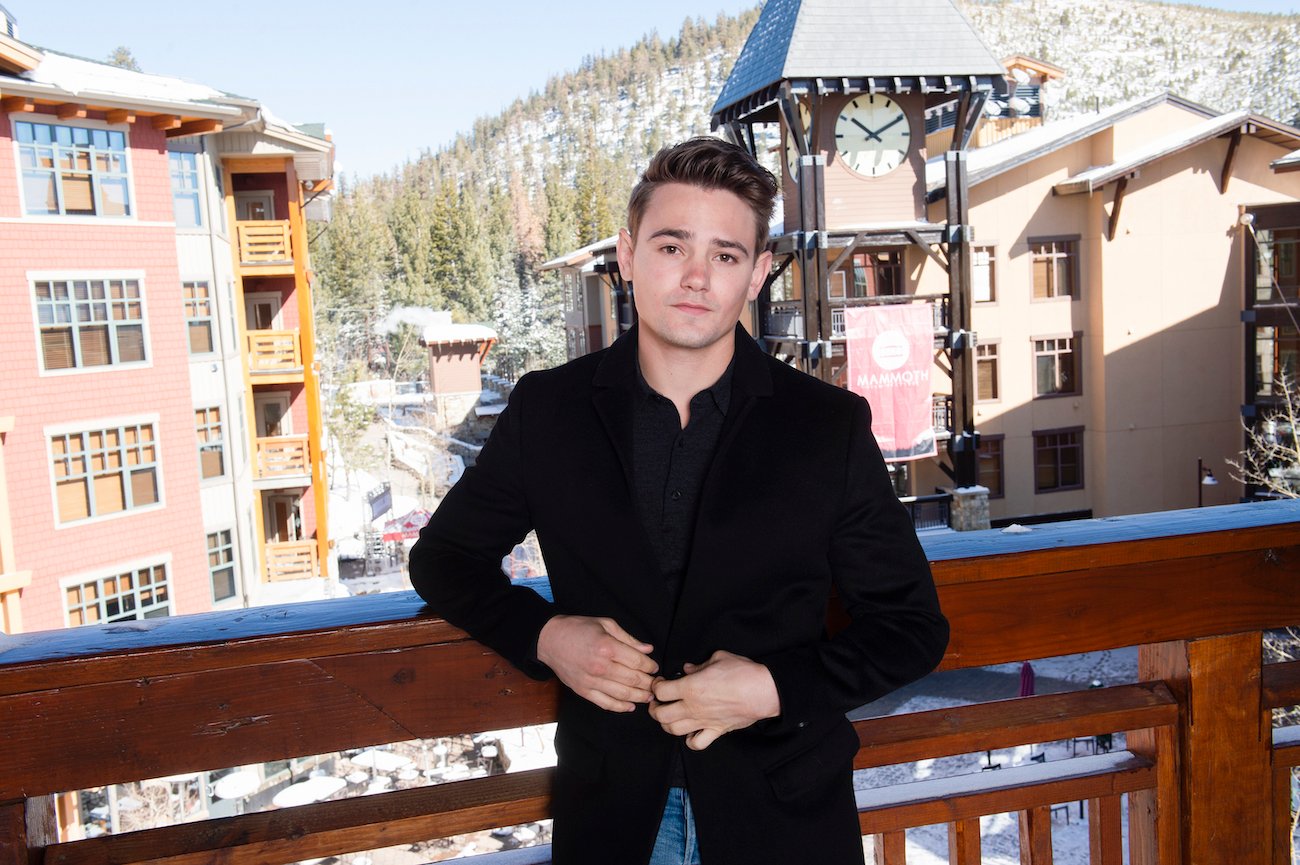 Carson Boatman recently debuted as an adult Johnny DiMera
Johnny was born in 2007, and he had been played by child actors for many years. Most notably, from 2009 to 2014, he was played by Aaron and Griffin Kunitz. However, in 2021, Johnny was aged up into an adult, and Boatman joined the cast to take over the role. 
"I absolutely could not be more grateful, humbled, and excited to begin this new journey and to bring Johnny to life on screen," Boatman wrote on Instagram on June 15.
He officially made his Days debut on Aug. 18.
Why Carson Boatman may have drunk alcohol before his 'Days' audition
Boatman's audition for the role of Johnny was not a typical one. In a new interview with Soap Opera Digest, he revealed that it coincided with his bachelor party, and he was not completely sober when auditioning.
"In February, I was on my bachelor party in Colorado and I got a request from my agent to do a self-tape for DAYS," Boatman shared. "I thought, 'Man, I'm on my bachelor party and may or may not have been drinking already [laughs]. I don't know.' But I was like, 'It's DAYS. I have a relationship over there. I love Marnie [Saitta], the casting director. I'm obviously going to do this audition.' So I did it. The whole bottom of my face was red from wearing goggles and skiing all day, so I looked ridiculous."
After a couple weeks, he heard back from Saitta, who told him that his audition was "the worst audition I've ever seen in my life." However, because Boatman had auditioned for Days before, he was given another chance.
Boatman explained, "Fast-forward to the callback, which was a Zoom. I was still in Nashville and sick as a dog with Covid. I faked it as hard as I could for 10-to-15 minutes. Felt good about it. Didn't hear anything again for a couple of weeks and thought, 'I blew it again.'"
Fortunately, Boatman was later called in to do a screen test in LA. Afterward, he learned he had landed the role.
"I'm not embarrassed to say I broke down crying on the phone with Marnie," he admitted. "It's such a life-changing thing."
Carson Boatman's role means a lot to his mother
Boatman did not watch Days very much before playing Johnny, but his mother has been a fan of the show since the 1980s.
"I told her I was going to be Johnny DiMera and she freaked out because, obviously, everybody loves the EJ and Sami love story, so she was super-excited about it," Boatman shared.
He added that he also called his mother occasionally while filming. Boatman told, "I'll call her every once in awhile when I'm in my dressing room or whatever and she'll be like, 'What did you do today?' And one day, I said, 'I was filming with my grandma and grandpa, John Black and Marlena Evans,' and she said, 'That is so crazy. I had the biggest crush on John Black all through growing up. It's so weird now to have my son as his grandson in the show I watched him in.' So it's a really cool experience for both of us."