'Days of Our Lives' Odds and Ends: Interviews with Jackée Harry and Eileen Davidson, Plus Lisa Rinna Gossip
It's always a treat when Days of Our Lives stars sit down for interviews. Their chats are always revealing, engaging, and funny. And this week's interviews with Jackée Harry, Eileen Davidson, and Deidre Hall are no exception. Let's see what these queens of daytime drama revealed in their various sit-downs.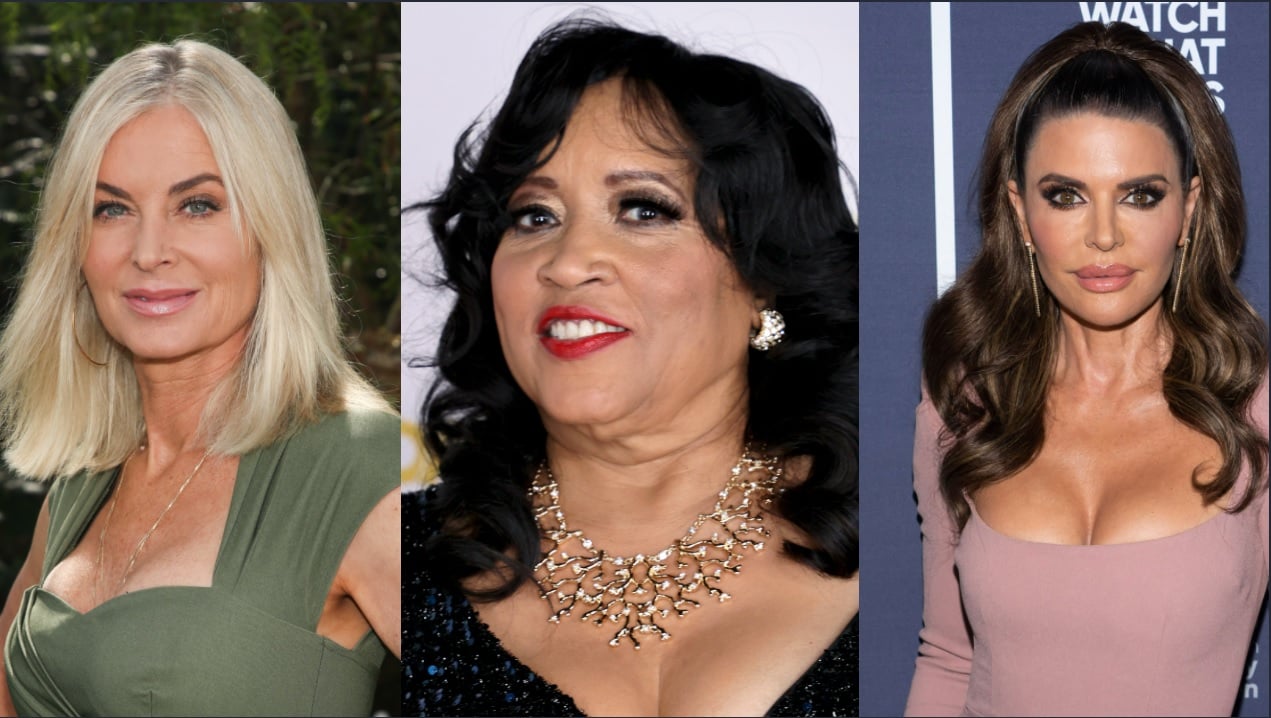 'Days of Our Lives' star Jackée Harry is looking for love
Jackée Harry is a television legend, and her depiction of Paulina on Days of Our Lives is getting rave reviews from fans and critics alike. But while Paulina seems to have found true love in her darling Abe, Harry isn't as lucky in her own love life.
In an interview with People (via Yahoo), Harry says that she hasn't been able to find her one true love. "I'm still looking for love in all the wrong places," she said. "I'm seeing a couple of people and trying to keep busy juggling them all! I like younger men, and that's definitely the wrong place, but they're much more fun!"
Previously, Harry was married to celebrity hairstylist Elgin Charles. The pair were together from 1996 until 2003. Harry is also a mother to a son named Frank, 27 — whom she adopted while married to Charles — and she's even a grandmother to two adorable grandchildren. Harry said that while the pandemic has dampened her dating efforts, she still goes to places like Whole Foods Market to look for potential love interests. Get it, Ms. Jackée!
'Beyond Salem' star Eileen Davidson shouts out the 'Real Housewives'
Meanwhile, Days of Our Lives veteran Eileen Davidson also sat down for an interview not long ago. Davidson has been enjoying a career renaissance as of late because of her return to the Days fold in the spinoff, Beyond Salem. And in a recent interview with The A/V Club, Davidson revealed what the difference is between a day in the life on a soap opera and a day in the life of a reality show like the Real Housewives.
"I think what's great about Peacock and Beyond Salem is that you don't really have to have that history," she said. "It is bringing it to the 21st century by tying in such a different kind of pop culture, like the Housewives. But it's also tying in the old way of doing things, too, with having the people that have been on [Days] for a long time."
In addition to being a Days of Our Lives veteran, Davidson is a veteran of The Young and the Restless. On that long-running soap, she played the role of Ashley Abbott.
Speaking of 'Real Housewives'…
Lisa Rinna may be best known for her role on The Real Housewives of Beverly Hills today. But, Days of Our Lives fans know her best as Billie Reed. Rinna had a chance to reprise her beloved character on the Days spinoff, Beyond Salem.
Recently, Deidre Hall (who plays Marlena) had a chance to sit down with E! News to talk about Rinna's long-awaited reunion with her Days colleagues. Needless to say, she had a blast — even if she did get the cast in trouble!
"Our director had to begin every direction with, 'Shut up! You can catch up with each other later, but now I need you to do these things,'" Hall said. "We were just hungry for news about each other, so we just ended up gabbing too much." It sounds like a great time was had by all.