'Days of Our Lives' Odds & Ends: Alison Sweeney Books a Christmas Movie, Victoria Konefal Returns to Brooklyn!
On this week's Days of Our Lives odds and ends news roundup, Victoria Konefal returns to her hometown of BROOKLYN! Plus, Alison Sweeney — our once and forever Sami Brady — has booked a Christmas movie. And another alum has just become a grandmother, again, for the third time! We've got a lot of good news for Days fans this week, that's for sure.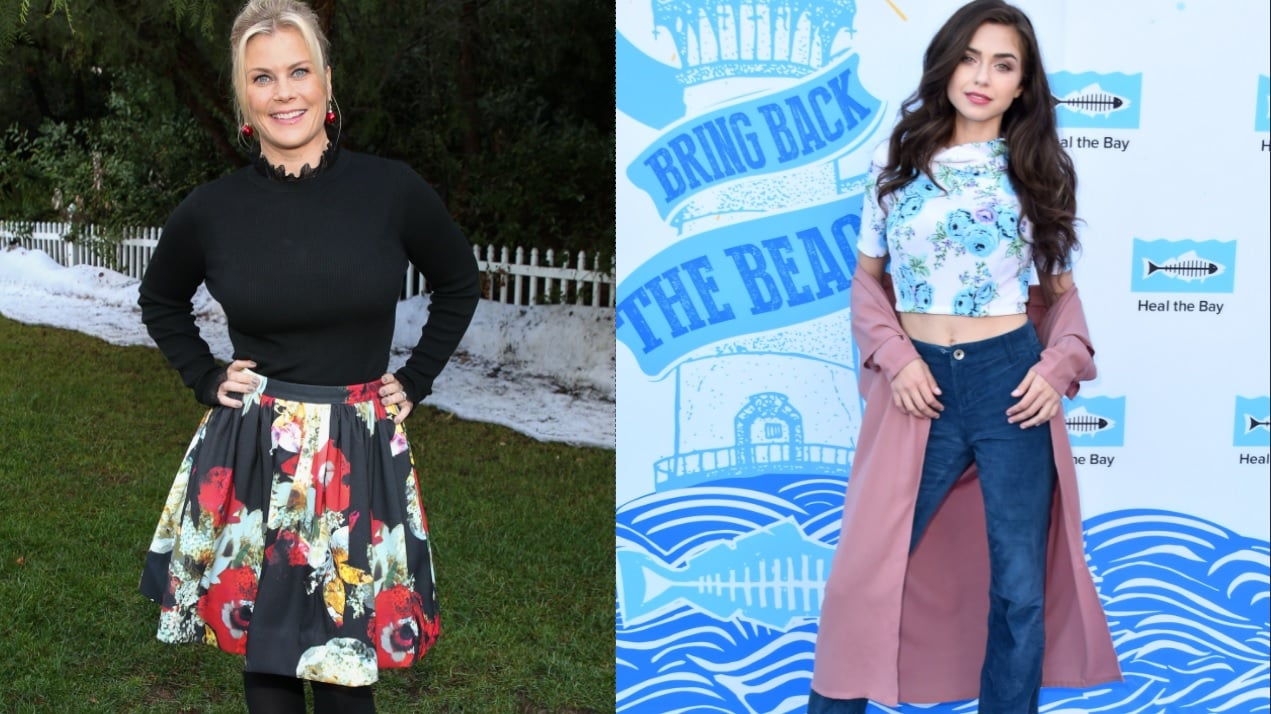 Alison Sweeney is staying booked & busy outside of 'Days of Our Lives'
Days of Our Lives fans may not have seen Alison Sweeney in Salem for some time, but that doesn't mean she's staying home and bored out of her mind. Rather, Sweeney has been staying booked and busy, and we love to see it.
Us Weekly reports that Days fans can get their Sami fix when she stars in the upcoming Christmas movie, Open by Christmas, which premieres on the Hallmark Channel on Friday, Nov. 12, at 8:00 p.m. ET. The film also stars Erica Durance and Brennan Elliott.
Victoria Konefal goes home!
Brooklyn native Victoria Konefal recently "came home," in a manner of speaking. The actor, who plays Ciara on Days of Our Lives, recently sat down with the PIX 11 Morning News in New York — a mainstay of the region's breakfast television shows — to talk about her soap opera journey.
The morning show was thrilled to have her as their guest, and made no bones about the fact that they were proud of the Brooklyn native. Konefal also said that she was proud of being a native of Brooklyn, and had aspirations of becoming an EGOT (Emmy, Grammy, Oscar, Tony) winner. Since she already had the "Emmy" part down, she was prepared to "speak it into existence" for the rest.
"Brooklyn better put the pressure on me!" she joked. But the host was quite confident that if anyone could pull off the EGOT for Kings County, it was definitely the Days of Our Lives starlet.
Guess who's becoming a grandma again?
Finally, another Days of Our Lives alum has announced that she's become a grandmother again, for the second time. Melissa Reeves — who fans know as Jennifer — and her husband, Scott (known to General Hospital fans as Steve) have announced the arrival of their third grandchild.
Soap Opera Digest is reporting that their daughter, Emily, just welcomed their second son with her longtime husband. "Wyatt Scott Smith is here💙💙💙💙 this little guy was born at 8:08pm," she wrote. "Weighing in at 8lbs 15 oz!!!!!!! 21" long! We are all so in love💙 thank you all for your lovely words and prayers for our children. Our hearts are so full and grateful 🙏🏻💙 papaG and I now have the three musketeers and we are ecstatic!!!!"
The Reeves' other child — Larry — has a son named Law with his wife, Olivia. Congratulations are in order for the Days of Our Lives and General Hospital families!
RELATED: 'Days of Our Lives' Odds & Ends: The Legendary Ladies of Daytime Spill The Tea