'Days of Our Lives' Odds & Ends: The Legendary Ladies of Daytime Spill The Tea
This week's 'Days of Our Lives' odds & ends news roundup features exclusive interviews with Deidre Hall, Suzanne Rogers, and Eileen Davidson.
This week's Days of Our Lives odds and ends news roundup features interviews with three legendary ladies of daytime TV. It's always a treat when one legend sits down for a chat. But three legends? Well, that's an embarrassment of riches. Let's get into it, Salem watchers!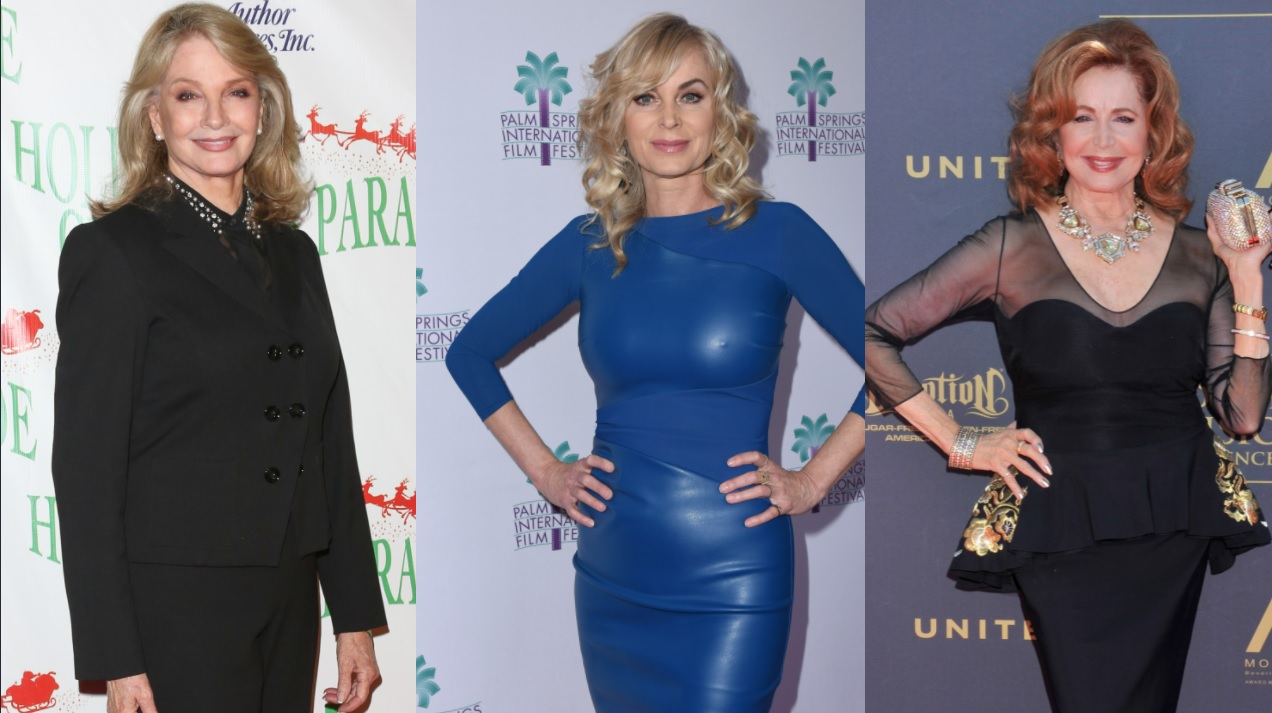 Eileen Davidson dishes on whether she'll come back to 'Days of Our Lives' again
Fans of Days of Our Lives were thrilled to see Eileen Davidson in Beyond Salem. But will she ever return to daytime TV on a full-time basis? In an exclusive interview with Soap Opera Digest, Davidson revealed that there just might be a possibility.
"I'm open to anything but it would really depend," she said. "I have nothing but the greatest respect for Stacy, we ended up talking on set, I love her. I've always loved her when she was Patty on Y&R. I've always gotten along with her very, very well and she's a fantastic actress and I only have the best feelings toward her. I'm having fun just doing a little hit-and-run, so I wouldn't mind doing it again, depending on what it was."
Suzanne Rogers details coming back from the brink
For a while, the legendary Suzanne Rogers was off the Days of Our Lives canvas. Fans were speculating what had happened to one of the original Days cast members. But, they didn't have to speculate for long.
In an exclusive interview with Soap Opera Digest, Rogers revealed that she wasn't suffering from COVID-19. That was good news, but it was the only bit of good news from her illness. Rogers revealed that she was in rehab for a very long time to get nursed back to health. And while she didn't disclose exactly what her illness was, she said she was grateful to be back to work.
"I felt aflutter at first because I was scared," she said to the outlet. "You don't know what you don't know. And I thought, "Oh, my goodness, can I do this?" Obviously, I wasn't 100 percent, but I felt that I was well enough. And they were very gracious. They said, "Look, you just let us know how much you want to work and we will accommodate you." And that's a biggie because when you know you're not 100 percent, that's very heart-wrenching to me, so I was very happy that I didn't have any pressure whatsoever."
Deidre Hall reveals that Dr. Marlena Evans-Black's possession will last through Christmas
Days of Our Lives fans who think that Marlena's possession will only last through Halloween are in for a treat. According to People, Deidre Hall revealed that she's actually taped some episodes that will air during the Christmas season!
"Hall said that the storyline will go "all the way through Christmas," noting how they "just finished a huge Christmas show that involves the possession," they said. "However, in preparing for the storyline, she took protective measures."
And what do those protective measures entail? Holy water and a crucifix, of course.